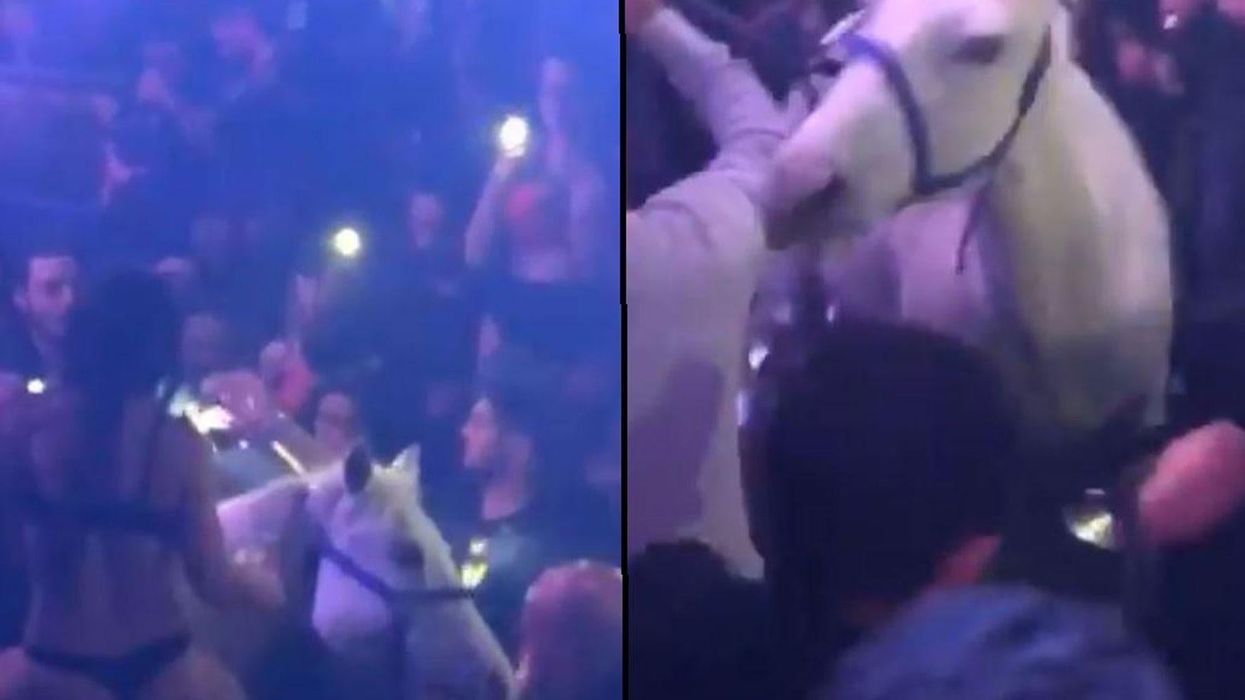 Joel Franco/twitter screengrab
A nightclub in Miami has been shut down and is facing possible animal cruelty charges after a woman rode a horse at one of its nights.
Video footage at Mokai Lounge in South Beach showed a white horse,with a scantily clad woman sitting on top of it being led into the dance floor.
The animal appears to trip, and throws off the woman, prompting panic and screams from the dancers, followed by cheering when the animal is led away.
The club has lost its licence and is under investigation for possible animal cruelty and endangering public safety.
Miami Beach police issued a statement:
We are very concerned over the allegations. As such we have launched a joint investigation with Miami Beach Code Enforcement.
The animal has since been deemed to be in good health.
The club's owner, Roman Jones told CBS4 News that he was "unaware" that the stunt had been arranged.
The horse is not hurt. The marketing director, who arranged the stunt, that I was unaware of, is suspended without pay. I am cooperating with the authorities.
Mayor Dan Gelber called the incident a "vile" act of animal cruelty.
More: Dog with disfigured face who was abandoned by his owners finds family in time for Christmas