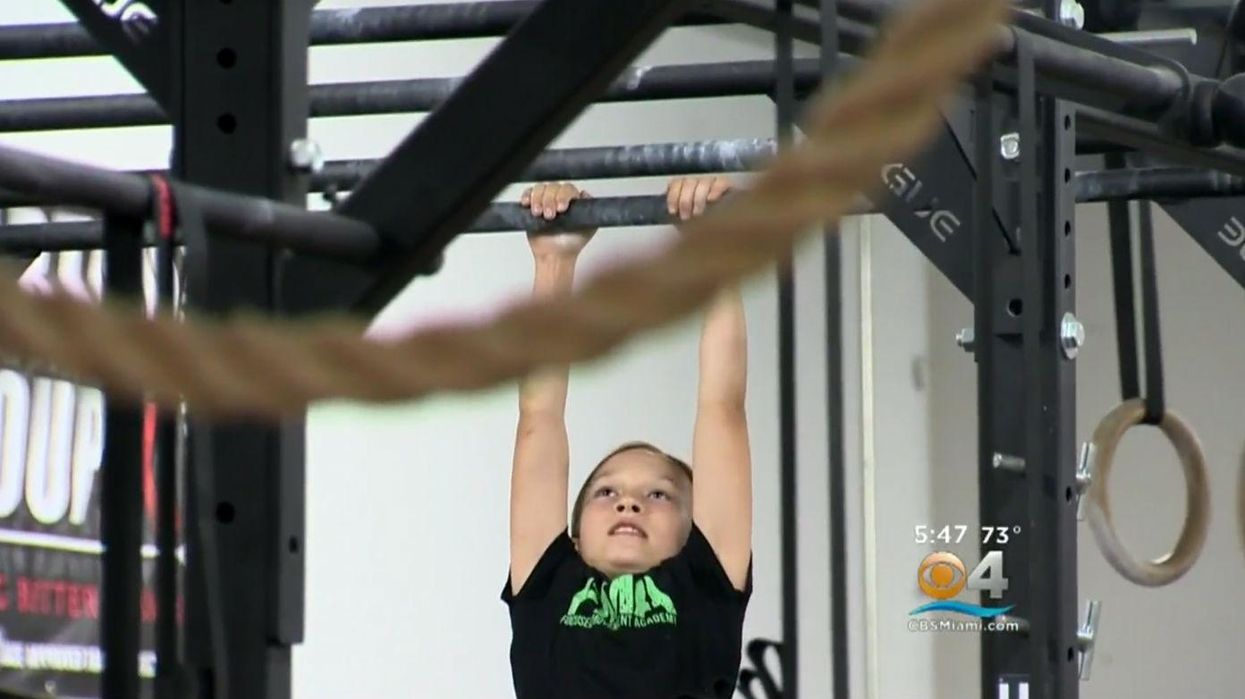 Move over Indiana Jones, there's a nine -year - old girl called Milla Bizzotto and she's just completed a 24-hour obstacle race designed for Navy Seals, CBS reports.
Yes, you read that right: a child completed an obstacle course designed for soldiers.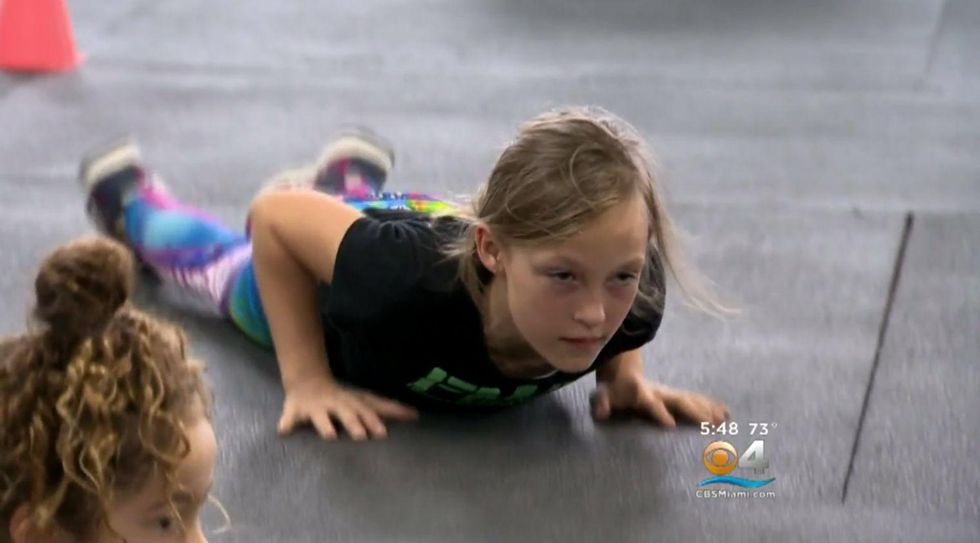 Photo CBS
Milla prepared for the event by training for nine months, five days a week and three hours a day.
Having been bullied in school, her father said:
The bullying has died down just because her outlook is so much different now that she knows how to defend herself.
Milla had previously participated in Battle Frogs before, and, having completed the 15 kilometres course, she decided to try something more challenging.
Her father said:
When it came time for the next race she said she wanted to do six laps at BFX.

They told me there was only a 24 hour race…her response was 'train me to run for 24 hours.'
The course itself consists of a 36 mile run, eight kilometre course and 25 obstacles. for six laps.
You can hear Milla talking about the race below:
If she's an example for other kids, mission accomplished.