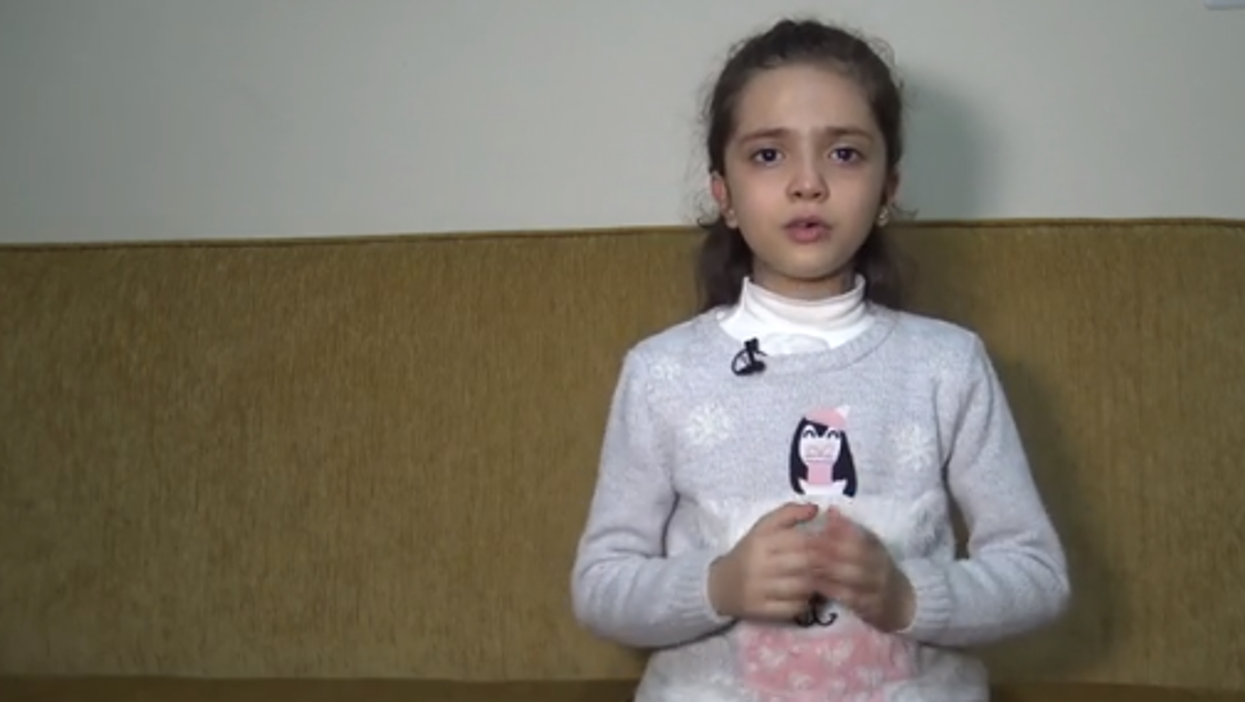 The Daily Beast
Bana Alabed is just seven years old, and she has a powerful message to share with the world.
Bana became rather well known when she started tweeting from Aleppo, detailing the horrors of life for Syrians caught up in airstrikes during the ongoing civil war.
Bana escaped Aleppo in December last year.
In a Daily Beast video, Bana addresses Trump:
Donald Trump, my name is Bana Alabed, and I am seven years old from Aleppo, Syria. We are the children of Syria. We are not terrorists. We are like your children. Please help us to stop the war. The children deserve life.

We want to go to school, we want to go to play now. We can't go to school, we can't go to play because of the bombing. We are suffering from hunger, we are the children. The children deserve life. There is no food, no clean water, no hospitals, no schools. Please save us, to stop the war. 
She made another video addressing Trump last month:
my video to Trump. " Mr @realdonaldtrump have u ever had no food & water for 24 hrs? Just think of refugees & the… https://t.co/qUzpPxonOT

— Bana Alabed (@Bana Alabed) 1485975154
Bana has also previously written to Theresa May:
Letter to @theresa_may. Dear Theresa May, please read my letter to you. Thank you https://t.co/fb1Cc3xOa2

— Bana Alabed (@Bana Alabed) 1488732278
And she's sent letters to Vladimir Putin and Bashar Al Assad, who are behind some of the most damaging airstrikes:
My Letter to Bashar Al Assad and Putin: " please stop the bombing and go to jail now for killing my friends." https://t.co/dxdGEP8R20

— Bana Alabed (@Bana Alabed) 1488225677