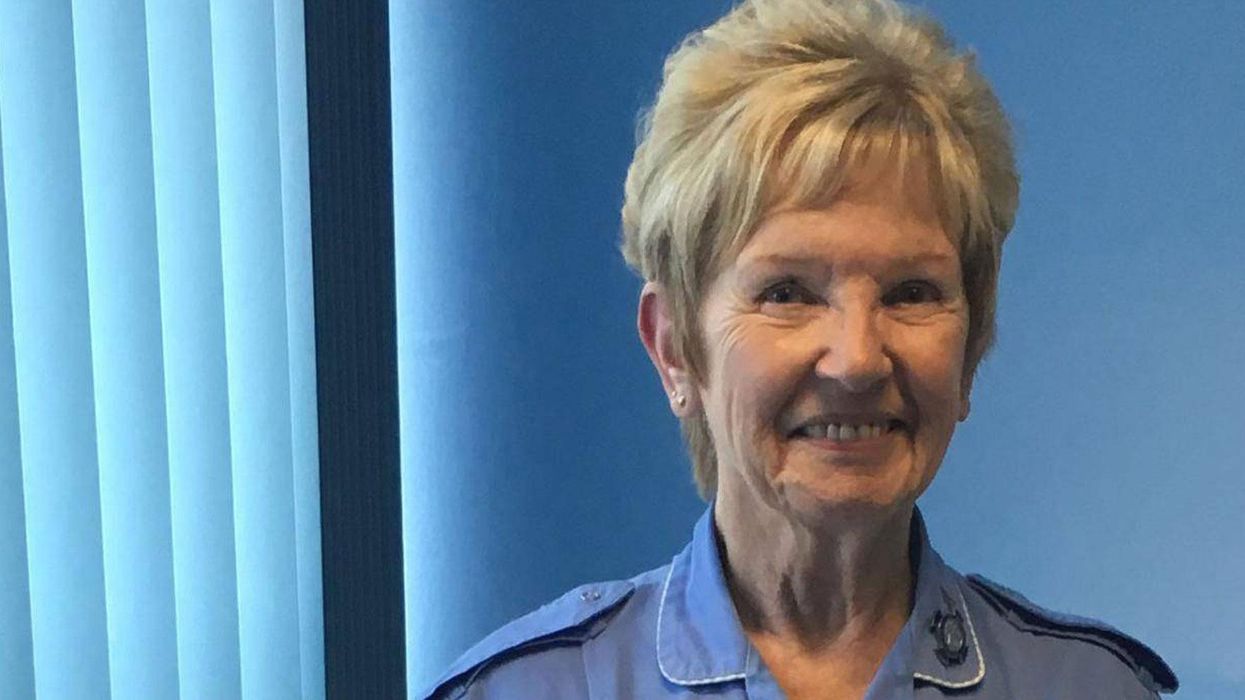 Nurse Monica Bulman celebrated her 83rd birthday last week Torbay and South Devon Health and Care NHS Trust
The longest serving nurse, who spent almost 70 years working for the NHS has finally retired.
Monica Bulman, who is 84 years old, began working in 1952 at the age of 19 – when the NHS was just four years old.
First she worked as a State Enrolled Nurse, and later as part of a specialist Endoscopy surgical clinical team.
Picture:
Bulman, who retired to coincide with the NHS's 70th birthday, said:
I have absolutely loved being a nurse – it has brought me so much pleasure and I have enjoyed every single second.

I have never been unhappy at work and have so many wonderful memories and friendships that will be with me forever.

My job has kept me going and helped me through some of the toughest times in my life.
And what's changed in the NHS?
According to Bulman:
1. Technology
It is fantastic that with the technology we can now look up our patient's x-rays and test results at the click of a button
2. Paper work
There's "much more" paper work to complete.
3. Uniforms
Older uniforms were 'much more glamorous'.