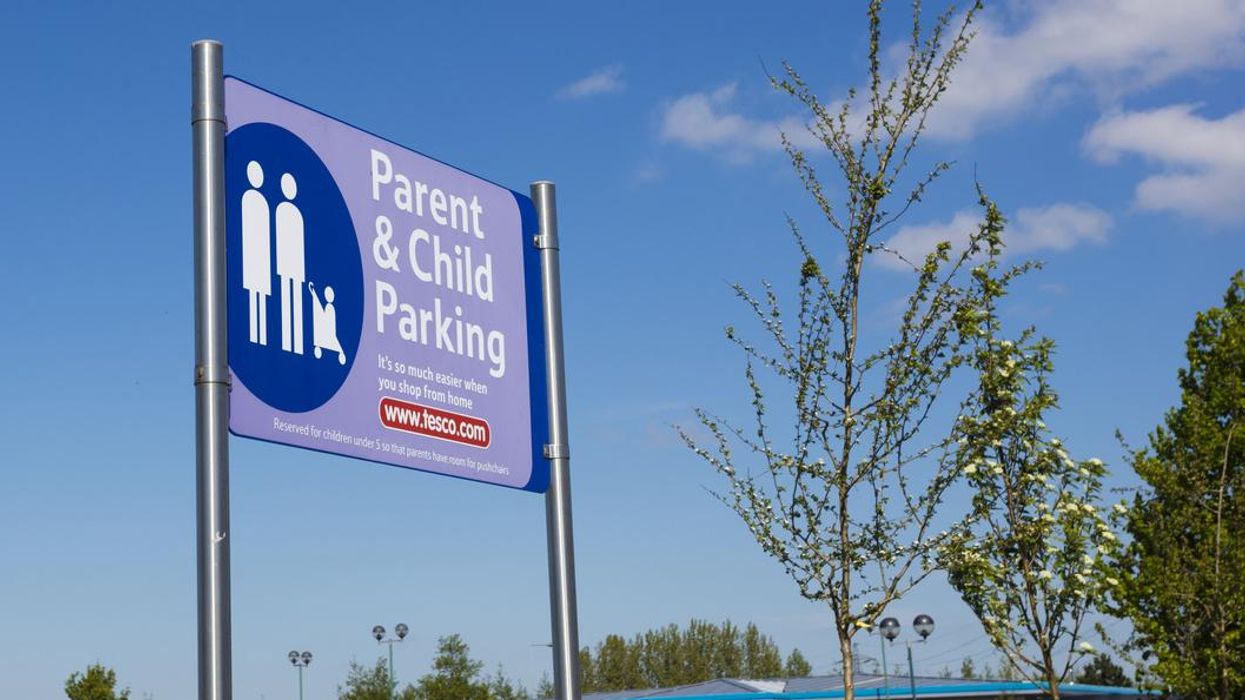 Getty Images
A man has vowed to carry on using a parent and child parking space at a supermarket, despite having no children of his own.
51-year-old Andrew from Northwich in Cheshire has angered parents at his local branch of Sainsbury's for deliberately using the space designated for them.
One shopper even felt compelled to leave him a note on his windshield, expressing their annoyance and asking him to stop.
The message read:
It's a parent and child space!!! Please don't be so ignorant!
Andrew, who has not disclosed his surname for fear of a backlash, has hit back and labelled the other users of the car park as "old granny drivers".
Yahooquote him as saying:
People who drive there in the day time are 90 years old.
The reason for Andrew's defiance? He doesn't want his Chrysler Grand Voyager to get any dents in it, which he thinks would happen if he used a regular space.
One of my friend's car got absolutely smashed from leaving it in the Sainsbury's car park.

I know for a fact if you leave a car there it's going to have lots and lots of dents.

I've got a huge car and I'm not parking in this bay. I will just park where I want.

It wouldn't stop me from doing it in the future. Some spaces are hard to get into. I might have wound a lot of people up but I don't care.
When quizzed on the issue, Sainsbury's said the customers who consistently misuse the parent and child space could face a fine.
A spokesperson from the supermarket told Lad Bible:
We monitor our parent and child spaces to make sure they're not misused.

If customers without children are found to be using one of these spaces, they will, in the first instance, be asked to move.

If they refuse, they will be issued with a Parking Charge Notice.
Despite the controversy, Andrew still believes that his position could work out for the better of everyone.
He adds:
Hopefully this will have a positive effect because people might be more careful with their driving.