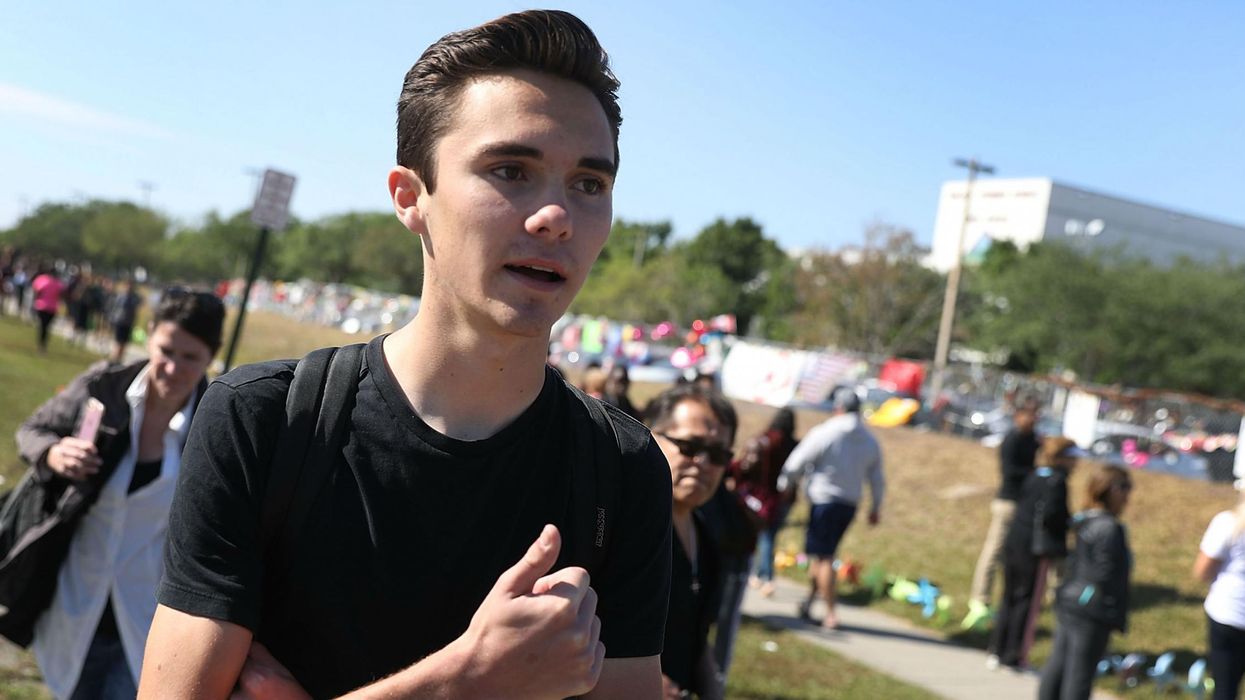 Joe Raedle/Getty Images
Survivors of the Parkland shooting have condemned the media for what they feel is unequal coverage of gun crime in America.
Seventeen-year-old David Hogg said there's a "racial disparity" in the coverage of the shooting that left 17 students and teachers dead in Marjory Stoneman Douglas High School.
During a live Q&A on Twitter, he said:
There is a lot of racial disparity in the way that this [shooting] is covered. 

If this happened in a place of a lower socioeconomic status or... a black community, no matter how well those people spoke, I don't think the media would cover it the same.

We have to use our white privilege now to make sure that all of the people that have died as a result of [gun violence] and haven't been covered the same can now be heard.
Five other students became #NeverAgain activists – Emma Gonzales, Alex Wind, Jaclyn Corin, Ryan Deitsch and Cameron Kasky, and answered questions on Twitter.
Cameron Kasky echoed his fellow student's point:
We're an affluent community ― that's why initially everybody followed this [shooting] so closely. There are communities that ... have to deal with [gun violence] on a much more regular basis and have to feel a lot less safe than we do.
According Every Town Research, "a black man is 14times more likely than a white non-hispanic man to be shot to death".
It added that although African Americans make up only "14 per cent of the population, they make up the majority of gun homicide victims in the United States (57 per cent)".
The report argues that race and economic standing are inexorably linked, and "a disproportionate share of black Americans [live] in poor neighbourhoods".