Patti LuPone was one of many people lucky enough to have attended the Grammy Awards this year.
A two-time Grammy Award winner herself, she took part in a tribute to Andrew Lloyd Webber. Her performance on stage, singing 'Don't Cry For Me Argentina' from the musical Evita was electric, and a source of awe.
Lots of people went on Twitter to praise the star, and remind others of a particular interview she gave at last year's Tony Awards...
Speaking to a reporter from Variety about her musical War Paint, here's how the conversation went down:
Reporter: Why should Donald Trump come see your show?
LuPone: Well I hope he doesn't because I won't perform if he does.
Reporter: Really?
LuPone: Really.
Reporter: Tell me why?
LuPone: Because I hate the mother****r. How's that?
Well.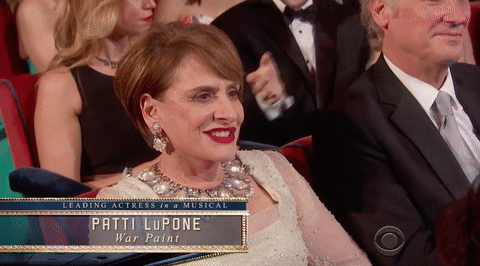 Picture: Giphy