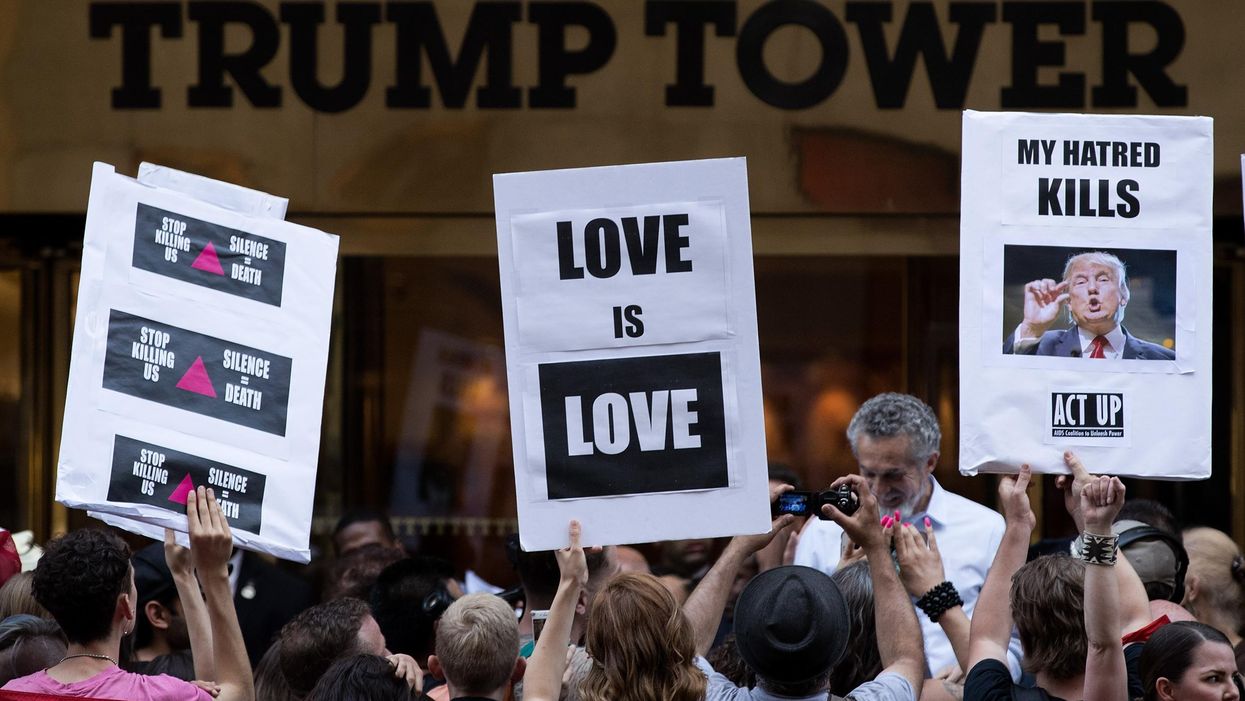 Getty Images
Donald Trump's imminent presidency is making many Americans angry.
Such is their acrimony; hundreds of thousands of people have been taking to the streets to protest his victory.
Trump's comments leading up to the election have been distasteful, to say the least.
The President-elect was caught on tape saying that being a celebrity meant he could grab women 'by the p---y'.
His presidency may also cause problems for the LGBT community in America. Not only does he support North Carolina's anti-LGBTQ law, HB2, but the appointment of Mike Pence – who once argued that HIV funding could be better spent on gay conversion therapy - as his vice president is problematic, to say the least.
Which is probably why people are going so crazy over this photo of two women kissing:
The two women are 20-year-old Giovanna Barba and her 22-year-old girlfriend Laura Hetherington.
The duo had been attending an anti-Trump rally in Manhattan, New York, when photographer Hennessy Vandheur captured the embrace.
Reactions to the photo have been overwhelmingly positive...
Hetherington told Buzzfeed:
[The photo is a] reminder for those who see it: In the midst of hatred, opposition, and oppression our love will persist.
The image is indeed beautiful. But it's a sad state of affairs when an everyday act like kissing, becomes extraordinary.