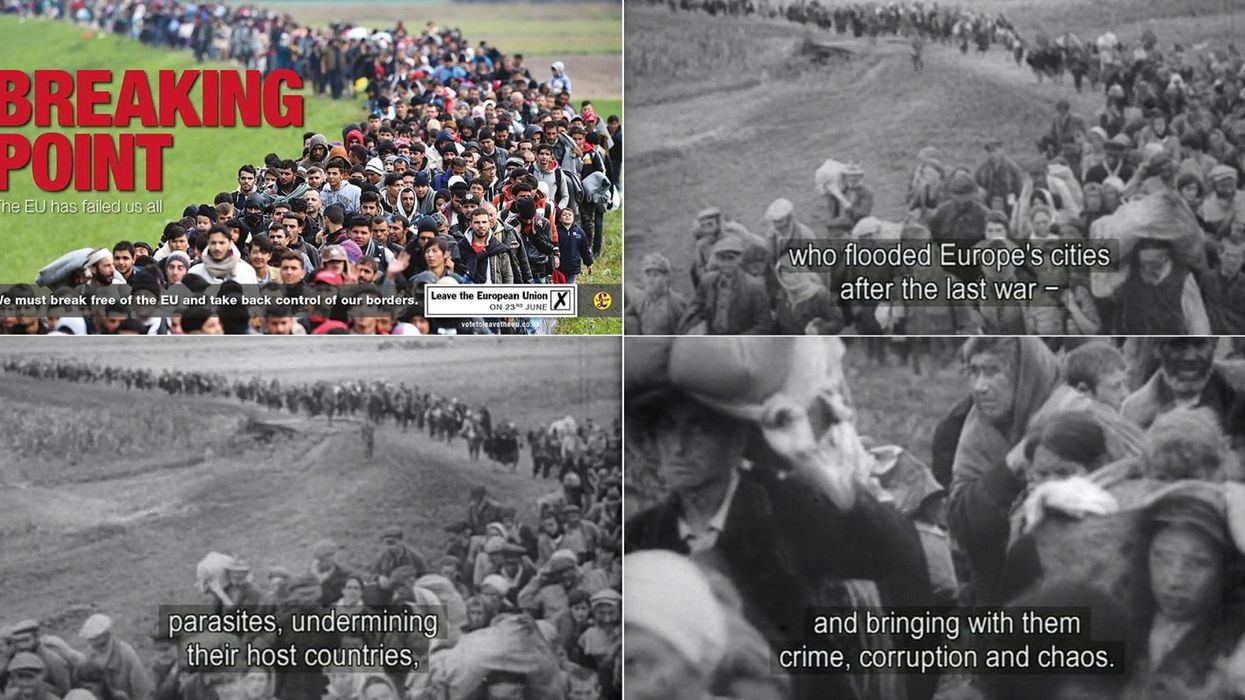 Ukip has been harshly criticised for a new pro-Leave poster which some say resembles anti-semitic Nazi propaganda from the Second World War.
The party's leader Nigel Farage unveiled the new material on Thursday in central London before the party also sent it out on its official social media channels.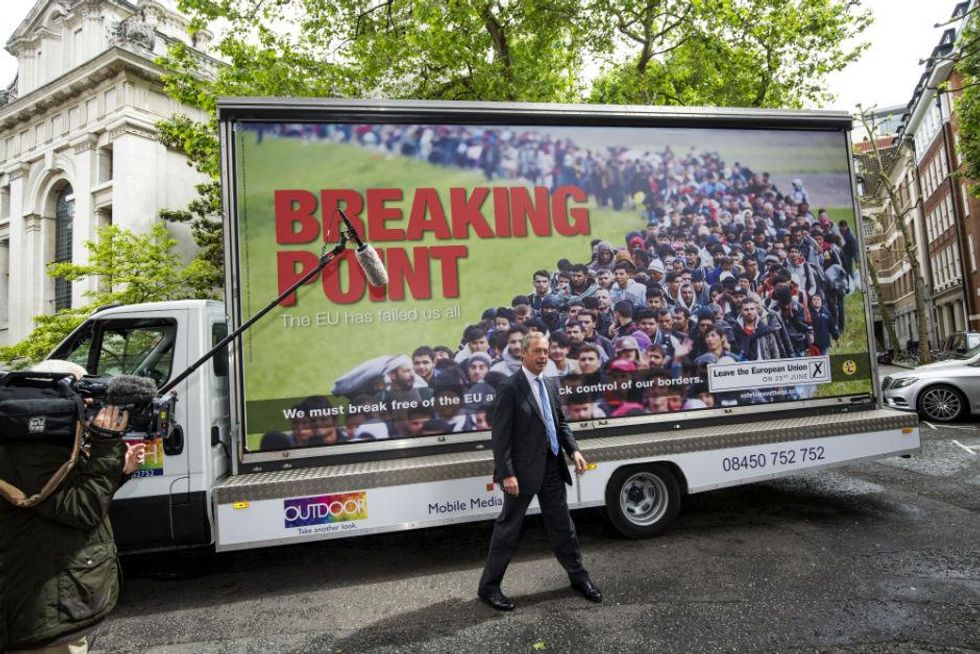 Along with the caption "Breaking point: the EU has failed us all", the poster appears to show refugees from the Middle East making their way into Europe.
It quickly gained attention, with multiple people pointing out it resembled Nazi propaganda:
The screengrabs, initially highlighted by Belfast-based legal assistant Brendan Harkin, come from a BBC documentary currently running on Netflix called "Auschwitz: Nazis and the final solution".
The first episode of the documentary discusses the suffering endured by Soviet Jews as the Nazis moved east:
The Nazis, hardened anti-semites, believed that the combinations of Slavs, Jews and Communism was particularly dangerous...

The Nazis spouted any number of similar prejudices about the Jews, even claiming there was an international Jewish conspiracy against them and that the Jews had somehow lost Germany the First World War.

Their delusions knew no bounds.
The documentary then begins to play a Nazi propaganda film from the time, which goes as follows: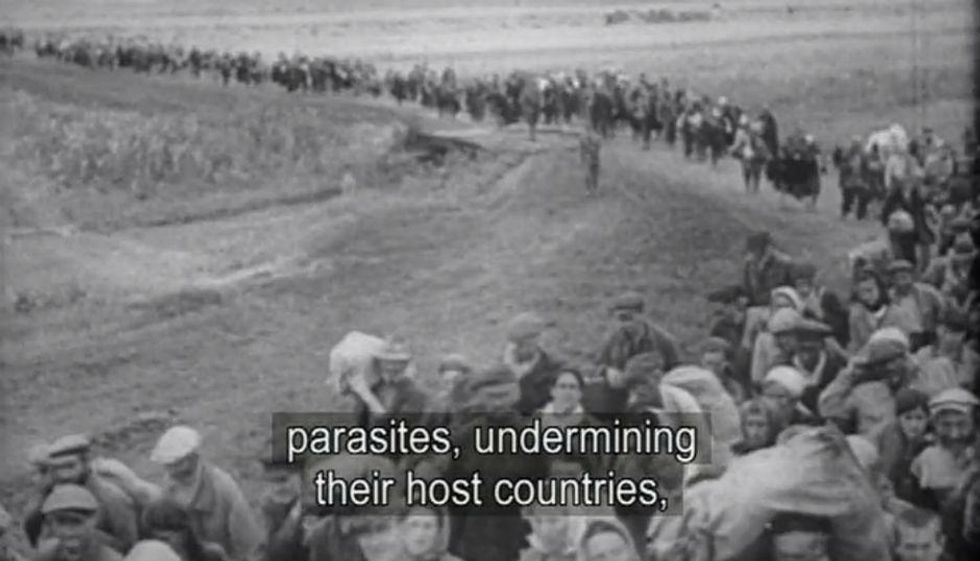 A spokesperson for Ukip told indy100:
Ukip utterly reject the association, and would like to point out that Godwin's law applies here.