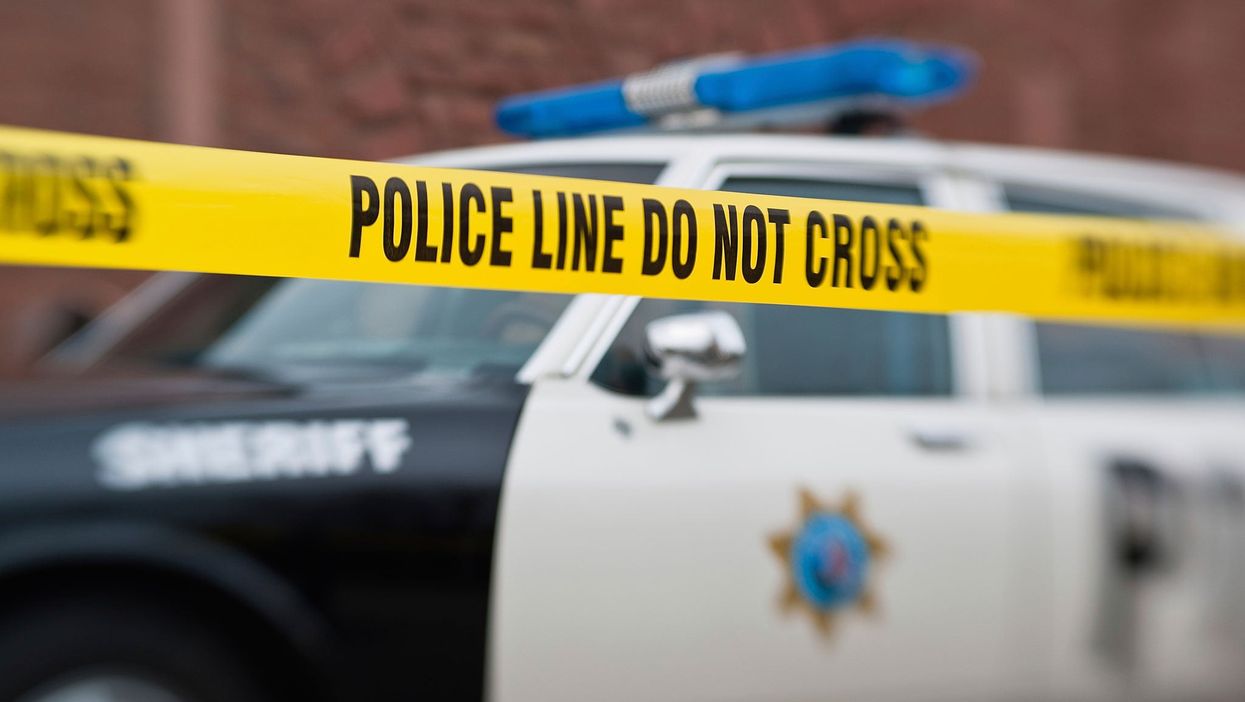 iStock
Cameron and Courtney Hulet were lying on their living room floor when a neighbor saw them.
The neighbor didn't think much of it. She heard moans and figured they were asleep. She closed the front door, which the couple had a habit of leaving open, David Uhl, manager of the southeast Michigan village of Dundee, told The Washington Post.
It was Tuesday morning.
The neighbor said she didn't see the Hulets all day, according to Uhl. She went back to check on them later that night. They were still lying next to each other. Taco Bell bags and drinks sat next to them on a table, untouched.
Lb. of pot & TacoBell on the kitchen table, 2 kids gone by CPS, Cameron & Courtney Hulet mysteriously drop dead. https://t.co/1AqcN89mAo

— Mary Pat Ryan (@Mary Pat Ryan) 1477014583
The woman had a male friend check on them, Uhl said. Police were called to the apartment shortly before midnight on Tuesday, according to the Dundee Police Department.
Uhl said the young couple had probably been dead for at least 12 hours. When the neighbor saw them that morning, they probably were already dead or "very close to it," he said.
The deaths have baffled investigators in the town, about 60 miles from Detroit. There were no signs of a break-in or physical trauma. The leading theory is that drugs may have been involved, though there's no evidence that the two had overdosed. Toxicology results won't be available for two weeks, Uhl said.
"It's very suspicious. It's really weird," he said.
You'd think you'd find something. Pill bottles, needles, something. And there's nothing.
Authorities did find a pound of marijuana in the kitchen, though police don't know whether that had any connection to the deaths. Uhl said the drugs were being divided to be sold.
According to the police department, Cameron Hulet, 28, and Courtney Hulet, 20, had just moved from Newport, Mich. Uhl said police had been to their apartment several times after neighbors heard them screaming at each other. Two small children were living with them, but they were taken to foster care before the parents were found dead.
Uhl said that authorities don't know much about Courtney Hulet but that Cameron Hulet, who attended school in Dundee, had been previously arrested on drug-related charges.
"I am beyond saddened by the loss of you. You mean so much to me and I am devastated. I can't stop seeing your face," Cameron Hulet's brother, Garrett Hulet, wrote on Facebook on Wednesday.
A GoFundMe account was set up to help pay for his funeral expenses.
"Cameron left behind a devastated mother and father, his twin brother, two older brothers, three step sibling(s) and two young children," Garrett Hulet wrote on the GoFundMe page. "This is all still hard to comprehend. It was so sudden and tragic."
Cameron Hulet's mother, Cheryl Harris, told People that her son was working two jobs to support his family. She said he and his wife had been having troubles since their two young sons, a 1-year-old and a four-month-old, were placed in foster care.
"It was devastating to them," Harris said. "They called me bawling their eyes out."
"I loved them both," she added.
Copyright: Washington Post