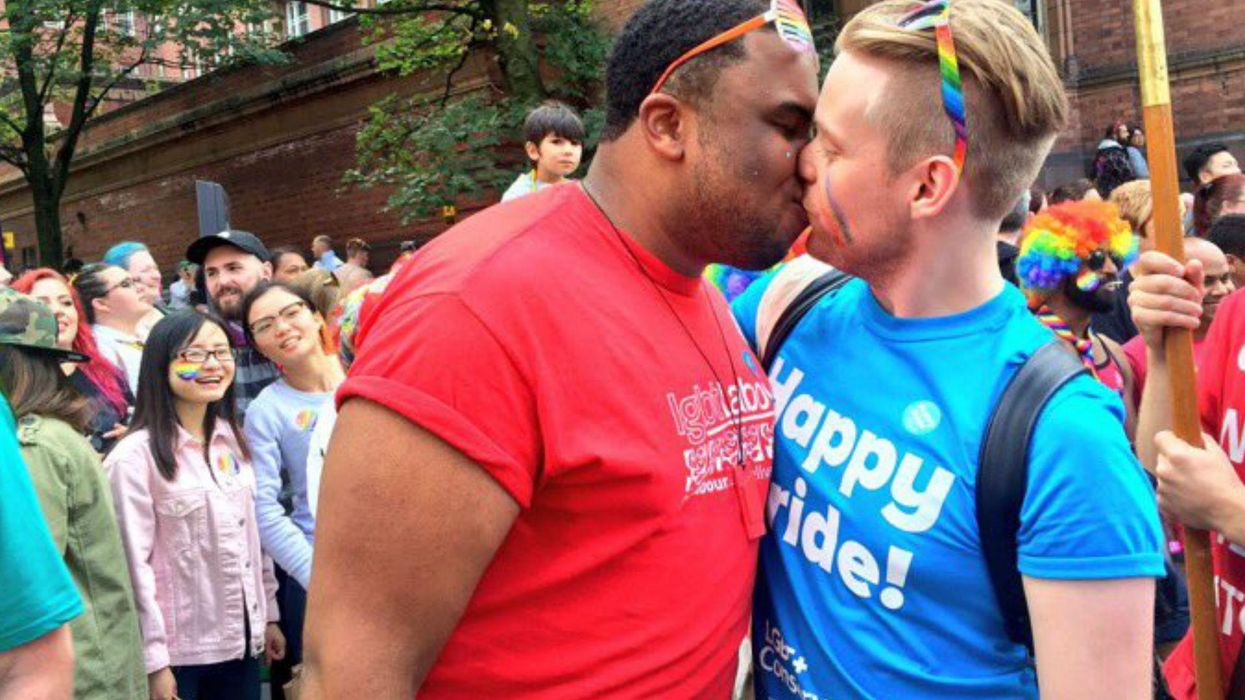 @MrBaileyM/Twitter
This weekend is Manchester Pride!
Thousands attended th is year's festival in the city's 25th annual pride festival. As well as the parade, it featured performances from former spice girl Mel C., Pixie Lott, and Take That.
The theme of this year's festival was 'Class of 2017', to highlight the power of education to end inequality.
The 'bee' emblem of Manchester also featured heavily on social media posts about Pride, and some paraders used the hashtag #BeeProud.
Manchester Pride also paid tribute to the memories of those killed in the Manchester Arena attack which took place in May.
The float for soap Coronation Street was dedicated to the memory Martyn Hett, who was one of the 23 killed in the attack.
Hett had been a huge fan of the show, and had a tattoo of character Deidre Barlow on his leg.
The float and t-shirts worn by the stars featured the words:
Be More Martyn
Manchester's new Metro Mayor Andy Burnham also attended, and appears to have had a lot of fun.
Burnham did the YMCA, along with several senior members of the Manchester Metropolitan Police.
They obviously forgot to invite any construction workers, bikers, or cowboys. A Mayor will have to do.
Footage of the great moment was captured by Pink News journalist Benjamin Butterworth.
Love = Love
At previous Pride festivals, marchers representing Conservative LGBT+ have been greeted with hostility.
Conservative council candidate Mahyar Tousi captured this beautiful moment between a Labour and Conservative activist on Saturday.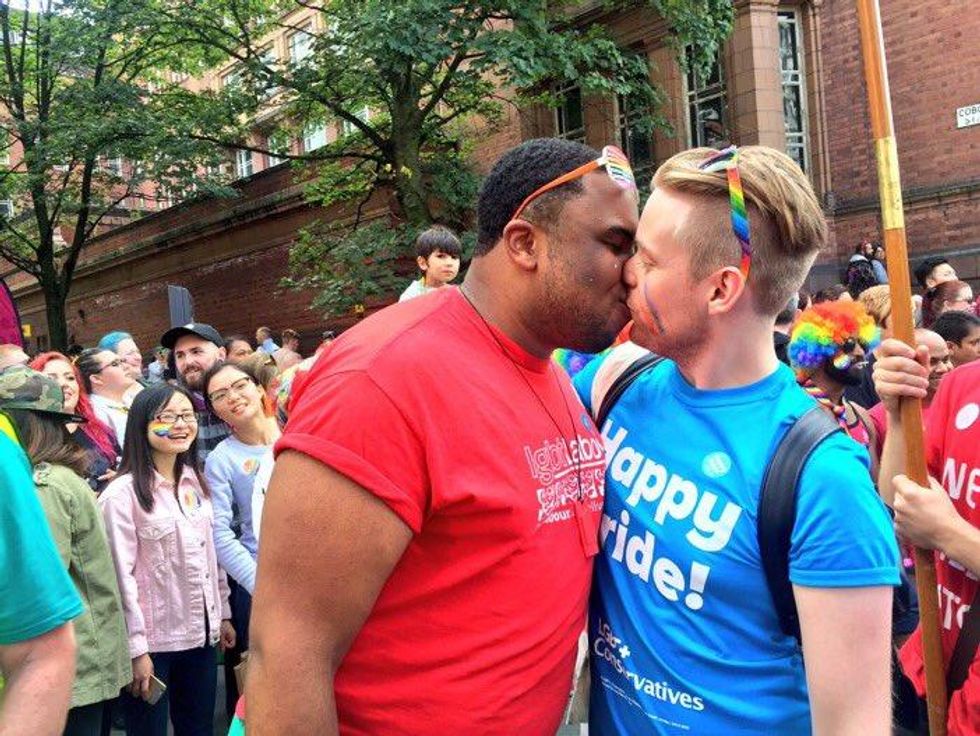 (L) LGBT Labour BAME officer Martin Bailey and (R) Conservtive LGBT+ Vice Chair Craig D Smith. Picture: @MrBaileyM/Twitter
Martin Bailey (pictured, left - of course) told indy100 the photo was in part a response to comments made by Labour MP Laura Pidcock earlier that week, that she could never be friends with a Tory.
Laura made a comment this week that she wouldn't be friends with a Tory, so this was a tongue in cheek response to that and a play on one of our (LGBT Labour) slogans 'Never Kissed A Tory', especially as Pride is about coming together with a united goal to champion, defend and extend LGBT+ rights, and ultimately we have more in common which unites us than divides us.
If you've never kissed a Tory, it is never too late to start!