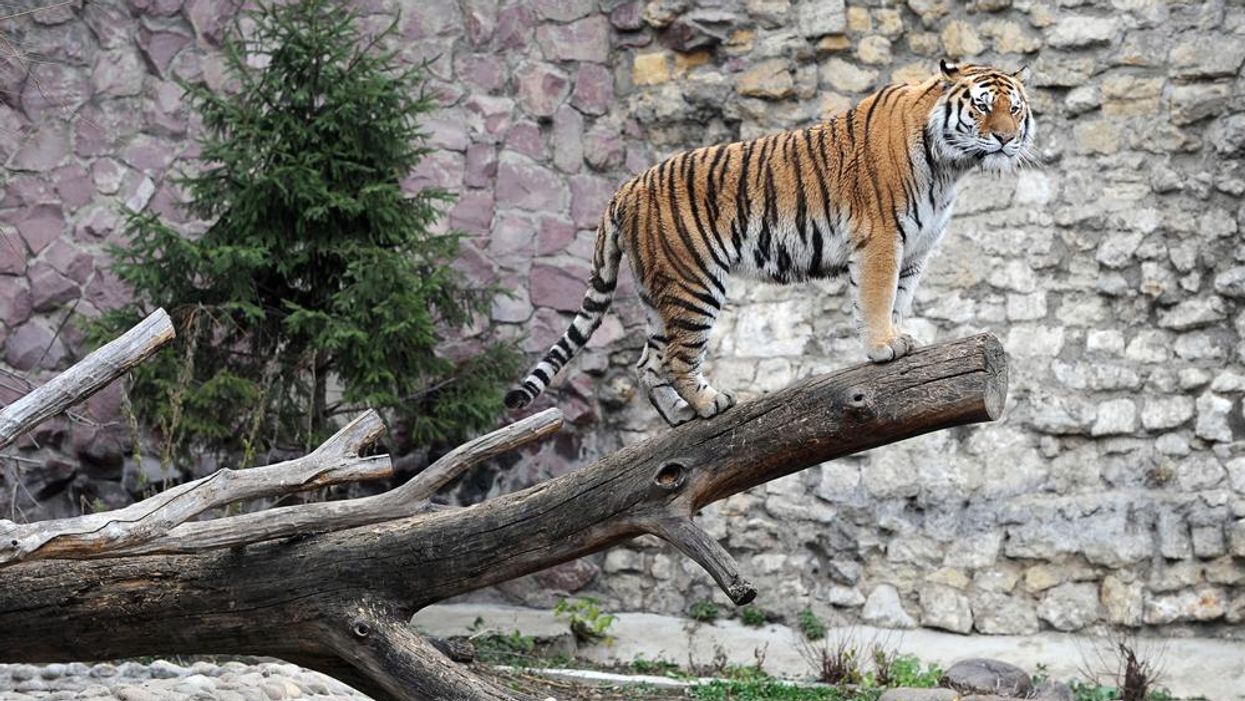 Russian president Vladimir Putin's tigers have gone on a killing spree in China, NBC news reports.
Months after the two large Siberian tigers were released near the border between Russia and China by Putin, one of the pair is being blamed for the killing of goats while the other is being blamed for the death of chickens.
Ustin is said to have killed up to 18 goats, with farmer Guo Yulin telling Chinese state media their skulls had been crushed. The other tiger, Kuzya, is being blamed for the death of Chinese chickens in October.
"Everyone is very worried about it," police officer Su Chunlei told NBC. "We hope it will just go back to Russia."
Siberian tigers, also known as Amur tigers, previously roamed across eastern parts of Russia, north-eastern China and the Korean peninsula, but had almost died out by the 1940s.
There are an estimated 400 to 500 left in the wild as efforts to save them from extinction continue.
More: Here is an unsettling image of Vladimir Putin cuddling a koala