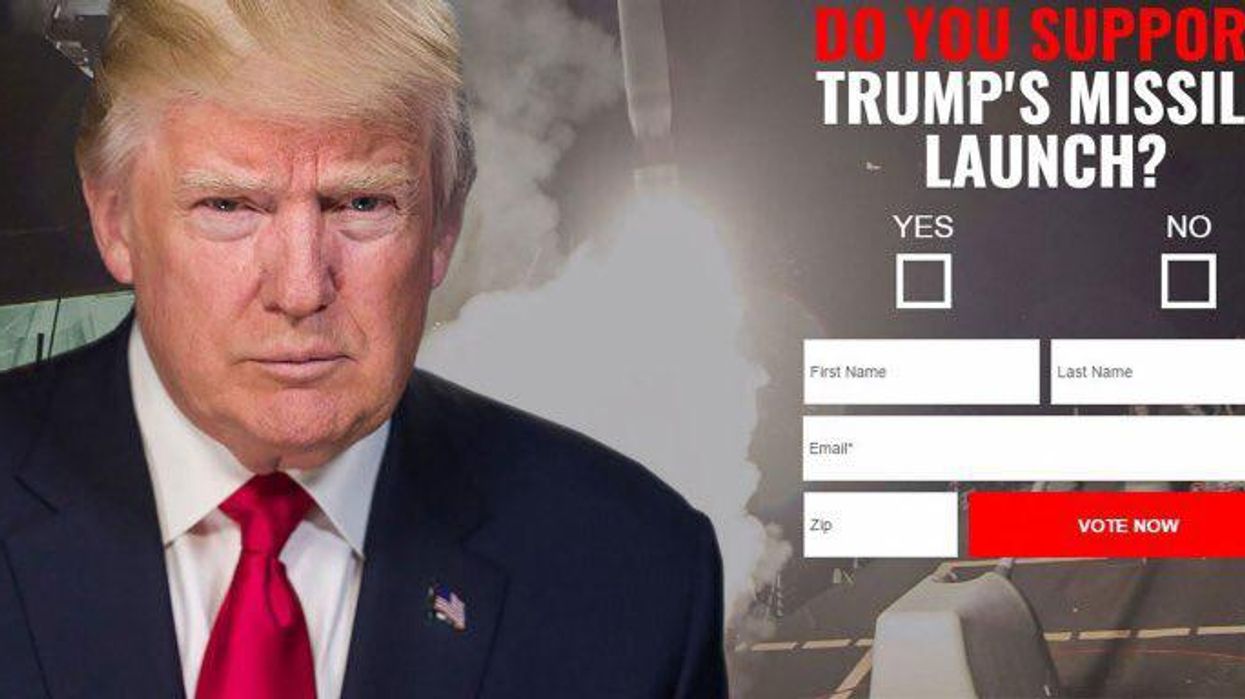 The GOP are seemingly using the US airstrikes against Syria as a hook to gain email addresses for its mailing list.
Trump responded to chemical attacks in Syria, that Bashar al-Assad allegedly carried out against his own citizens, by firing US missiles at an airbase in the war-torn country.
Journalist Nicholas Thompson screenshotted the offending ad, which says "Do you support Trump's missile launch?".
Under the "yes and "no" tick boxes is a form for your name and email address.
Complete with a picture of one of the missiles being launched from a battleship.
War as email-acquisition strategy. https://t.co/mCWSKQjflU

— nxthompson (@nxthompson) 1491595318
It isn't the first time the Republican party has taken advantage of a situation to gain support.
Last month, the GOP allegedly used the false claims that Obama wiretapped Trump as a fundraising tool.