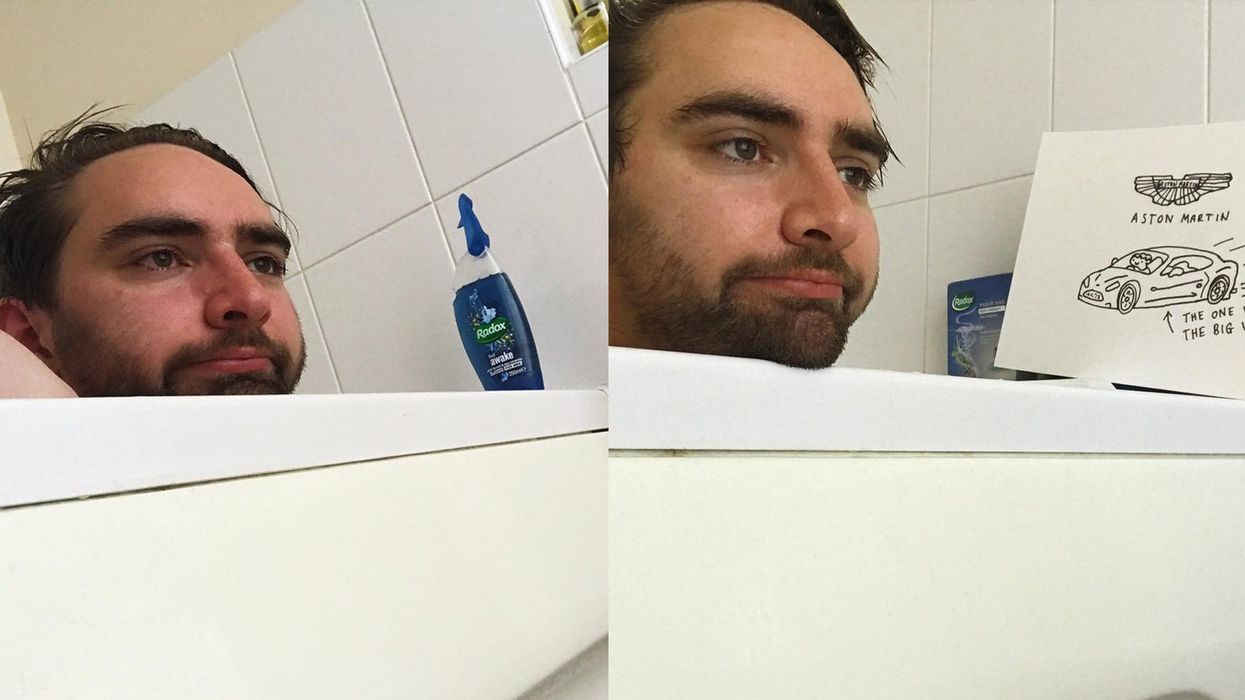 Twitter
Social media seems to be the new way to get free things.
This week, the most retweeted tweet ever was logged by Carter Wilkerson, from Nevada USA, as part of his #NuggsForCarter campaign (it's on about 3.5 million retweets at the moment, beating Ellen's Oscar's selfie). Thanks to this achievement he managed to get his hands on a year's supply of chicken nuggets and a sizeable donation to his preferred charity.
Elsewhere in the Twitterverse, artist Hector Janse van Rensburg shared a picture of himself in the bath, with a bottle of Radox shower gel in the background - not directly asking for a freebie.
He captioned the tweet: "Good morning. despite the alluring exploration of the male form combined with a strong brand placement this is not a sponsored tweet"
To his surprise, Radox actually replied
And sent him a private message offering him a free gift basket
Perhaps testing his luck, he then posed with a hand-drawn picture of an Aston Martin, asking for "the one with the big vrooms"...
Against all odds, Aston Martin replied...
He didn't quite get the car - but they did send him a toy car, which we're sure he can play with in the bath.