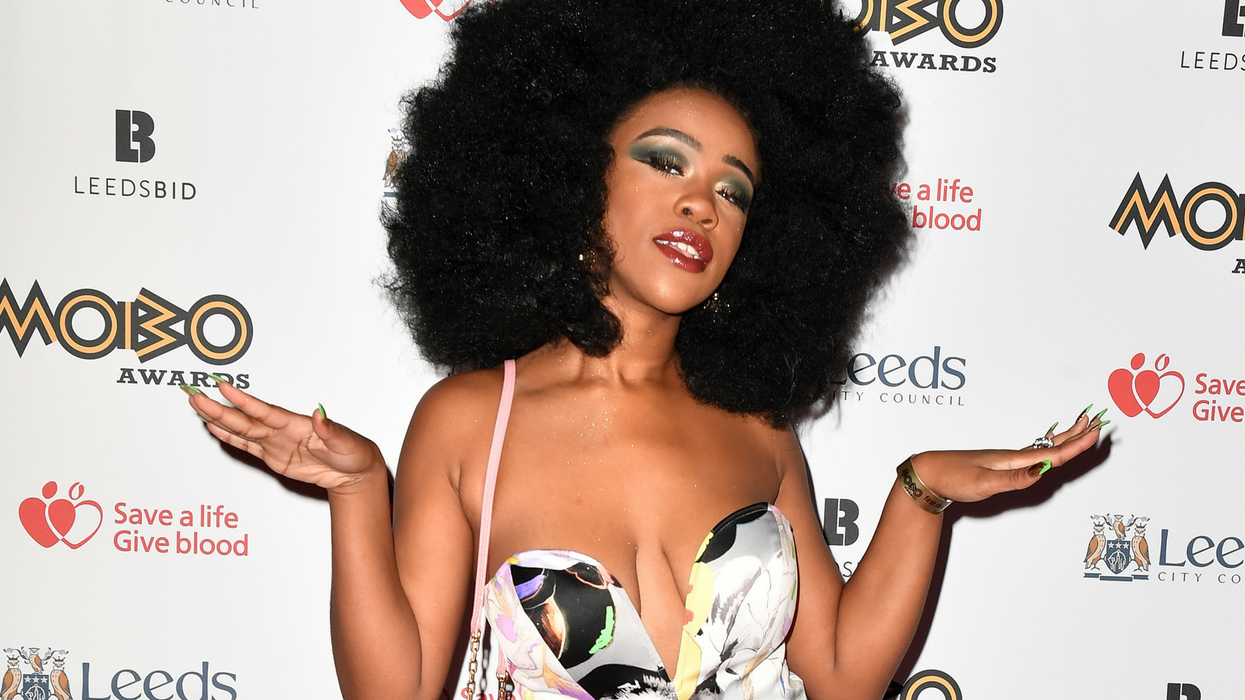 Anthony Devlin/Getty Images
The woman who kick started the #SaggyBoobsMatter movement says everyone should be talking about body positivity.
Blogger and internet personality Chidera Eggerue, aged 23, has been inspiring her thousands of followers through inspirational posts - and bar some apparent shaming from Nigerian musician Don Jazzy - people are firmly behind her.
Better known as Slumflower, Chidera started the Saggy Boobs Matter movement online challenging what people think breasts should look like.
In a conversation with Buzzfeed, the blogger said:
A lack of representation of saggy-looking boobs when I used to go bra shopping in M&S [as a young teenager] made me realise that something is wrong with the way the world views women's bodies.

The packaging would always have a picture of a white woman with perky boobs, yet when I'd try on the same bra in my correct size, my boobs just wouldn't look like the model pictured.
Chidera explains how she became mired in a complex over her breasts that was so bad she was close to having surgery at 18.
Something clearly clicked and Chidera eventually accepted her body as is which is evident in her social media posts. She often posts pictures of herself braless.
Speaking in a video posted to her Instagram page, the blogger said: