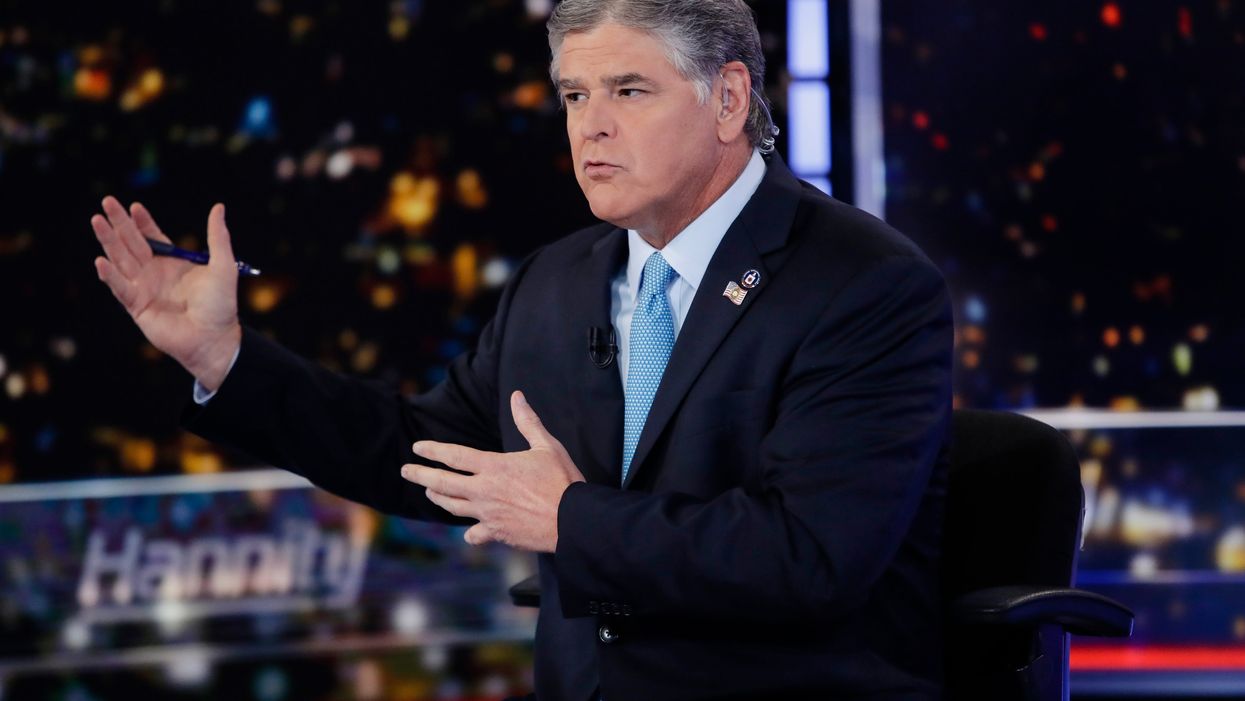 Copyright 2019 The Associated Press. All rights reserved.
Sean Hannity is testing the patience of even his colleague by expressing continued skepticism about Trump "inciting" the Capitol riots that occurred on 6 January.
In a tense segment aired on Fox News, Geraldo Rivera said Hannity was "gaslighting" people about the riots by "changing the subject" after he asked a number of questions about security in the building on the day.
He said: "I think you've been, with all due respect and I love you, gaslighting, changing the subject.
"The subject is January 6th and what happened to the United States Capitol and why it happened.
"Those two things: the fact that the Capitol was targeted and that the prime instigator – the one who unleashed the mob – was the President of the United States. For god sakes, Sean…"
Hannity interrupted him. "Geraldo, you just made an accusation against me," he said. "We're friends a long time."
He added that the then President Trump had advised his supporters to attend the Capitol "peacefully and patriotically" during a speech in Washington and that Democrats should not only condemn the Capitol riots, but riots and protests that occurred last summer as part of the Black Lives Matter movement.
"A riot is a riot," he added. "They're comparable to me."
On 6 Jan the US Capitol in Washington was stormed by supporters of Donald Trump wishing to overturn his defeat in the 2020 presidential election. More than 140 people were injured in the storming and five died.
At the time, Trump was accused of encouraging the rioters by posting tweets about electoral fraud and calling those at the Capitol "patriots". He was later permanently banned from Twitter for "inciting violence".
Meanwhile, Dan Bongino said he agreed with Hannity and claimed Rivera was wrong to suggest Trump "incited a riot". The pair focussed on Trump's words in the speech and ignored the tweets he posted.
Rivera did not back down.
"I believe from the bottom of my heart... that the President knew what was going to happen", he added.