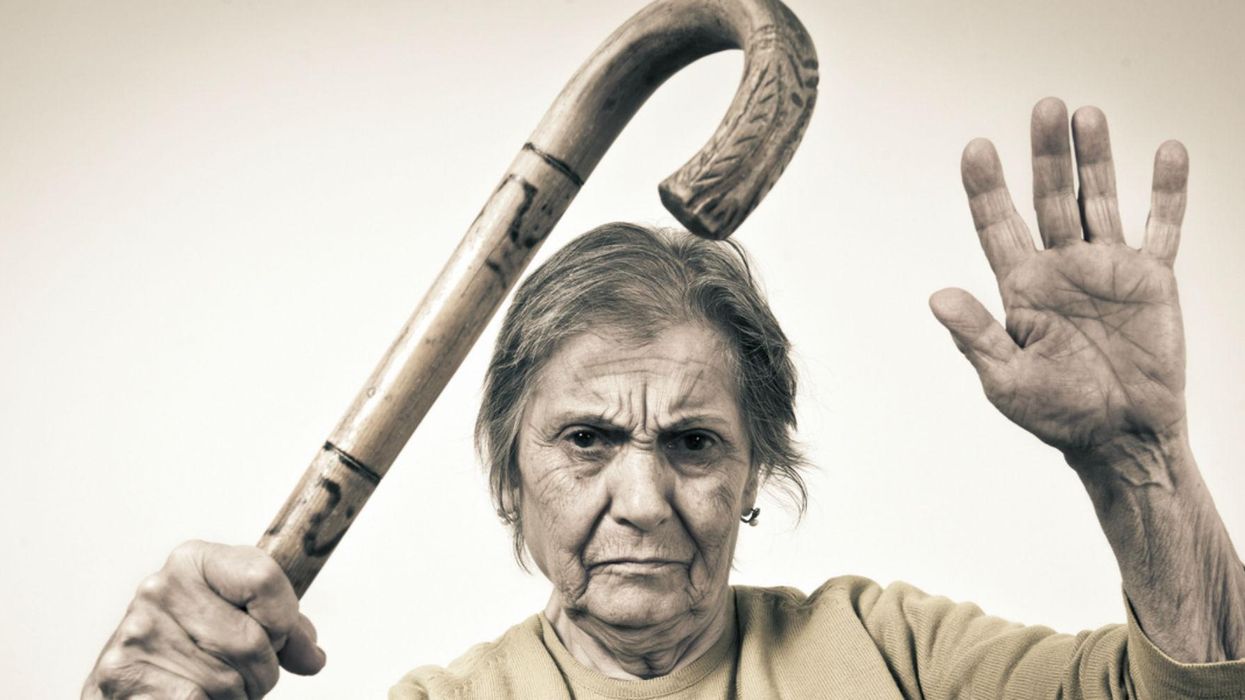 iStock/Getty Images
The bride from Kill Bill all grown up, or just an old-school assassin trying to bring back some dignity to the profession.
Why an 80-year-old woman was trying to take a sword on a plane at the weekend is quite the mystery.
On Sunday the elderly woman was stopped by transport security administration (TSA) officers at Myrtle Beach International Airport, USA.
No, before you ask, she wasn't another victim of the 'travel ban'.
According to TSA regional spokesman Mark Howell, the woman was found to be carrying a concealed sword as she attempted to board a flight from the South Carolina airport.
Speaking on Sunday, Howell said the sword was hidden inside a cane.
Apparently, the woman had been completely unaware of the weapon she had been carrying around.
Howell reported that the cane had been a gift from the woman's son from many years ago.
The cane was put through the X-Ray by TSA officers when the secret sword was discovered.
Howell commented on the incident.
She had no clue it was in there...

It happens a lot, actually... People pick them up at a thrift store and the sword isn't found until we X-ray it.
He said the cane was surrendered to the TSA, and the 80-year-old woman boarded her flight.
HT UPI