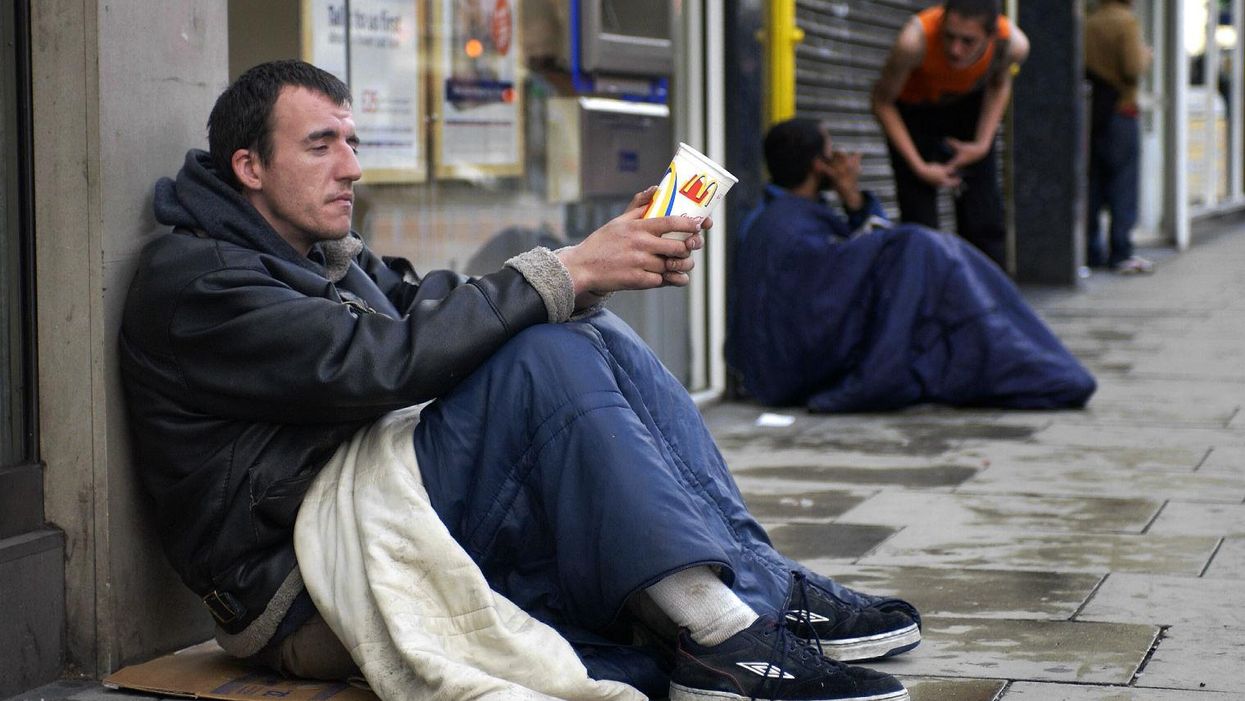 A security guard was suspended and has since resigned after allegations of an incident involving some tap water and a group of homeless people.
Castle Mall in Norwich and the worker's then employer, Interserve, confirmed on Wednesday that together they were investigating claims that a security guard threw a bucket of water over the homeless group.
It has since transpired that a bucket of water is not believed to have been involved. A source told i100 the security operative is thought to have turned on a tap.
Castle Mall (Picture: Google Maps)
There was a public outcry on Twitter, with many residents clearly upset by the allegations.
"From what's been said it sounds disgusting what you did," wrote Lauren Warner on Facebook.
Jessica Connie added: "This makes me so sad."
Castle Mall and Interserve have now confirmed that the matter has been resolved - at least at their end.
The security company told i100 that a man involved was suspended on the grounds of gross misconduct and has now left permanently.
And in a statement, a spokesman said:
Following an investigation into the incident at Castle Mall, we suspended one employee for gross misconduct with immediate effect. We are very sorry for what has happened and are extremely disappointed with the behaviour of this individual, which is against everything we stand for as a company. We work closely with several charities for the homeless and take the issue very seriously. We will be making a donation to local homeless charities by way of an apology.
Amanda Phillips, centre manager at Castle Mall, said:
We have concluded our joint investigation with Interserve, the supplier of our security service. We have found that an incident did occur on Sunday evening, and one of Interserve's employees in the security team has been suspended on the grounds of gross misconduct and is no longer working at Castle Mall. Everyone in the management team at Castle Mall is very upset that members of the public have not been treated as they should be by someone working on behalf of Castle Mall. We apologise unreservedly to the individuals affected. We all sympathise with the plight of the homeless and the isolated behaviour of one individual should not reflect in any way on the rest of the team. We are now taking this opportunity to review our operating procedures and training practices to make sure nothing like this can happen again.
People seemed happy with the outcome. Although the homeless people involved remain unaccounted for.
Anne Beckett commented: "I think they should open up the mall to the homeless to sleep under a roof especially in this weather, as long as they were up and not in people's way, there are enough empty shops in there for them to keep out of the way of shoppers!"