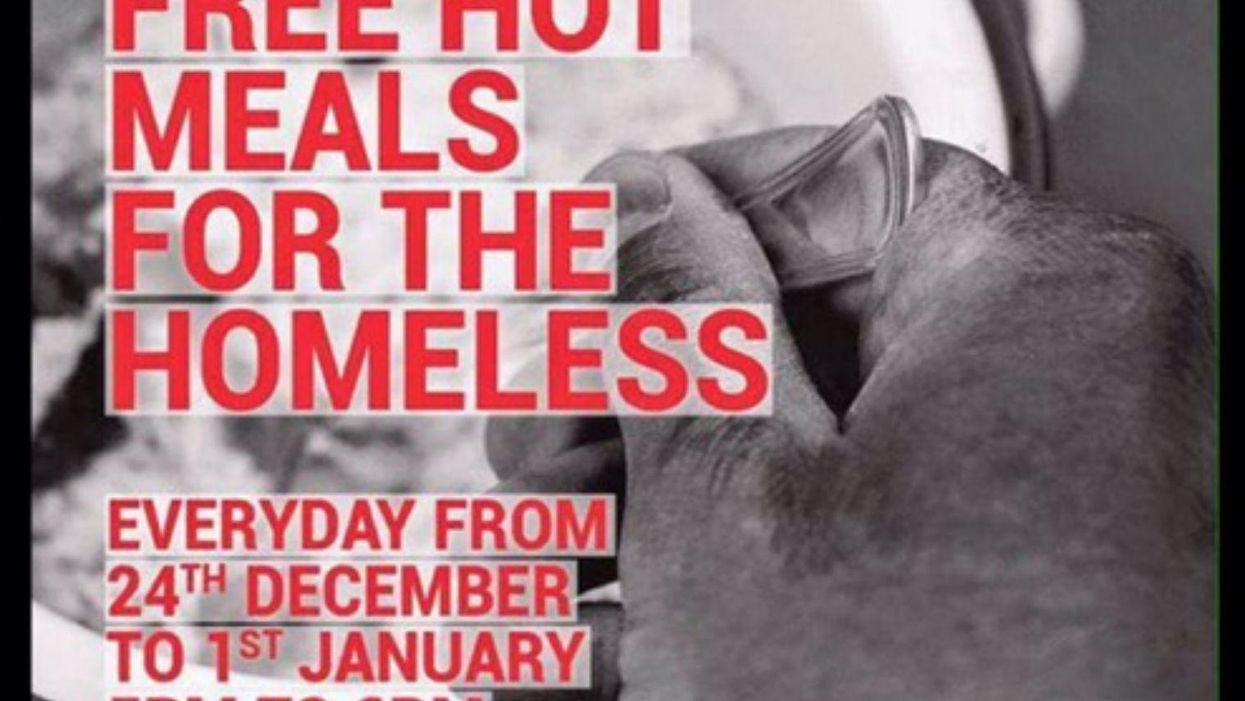 A Birmingham mosque is opening its doors to the city's homeless and needy during the festive period with a Christmas soup kitchen.
Birmingham Central Mosque has a regular food bank programme, organiser and community activist Kasim Choudry told i100.co.uk.
But the volunteers were aware of the more acute need for being indoors for a hot meal during the colder winter months, raising £2,000 to set up a special Christmas kitchen this year.
With an estimated 2,500 people in the area homeless or living in temporary accommodation, Birmingham has one of the worst rates for homelessness in the country.
Many of the existing services that homeless people rely on in the city also close for the holidays, Choudry explained:
That's why we chose to do it, really. We are open anyway and it's nice to be able to help when it's needed most...

Birmingham is an amazing city that thrives on diversity and together as one community we can unite as one to tackle poverty.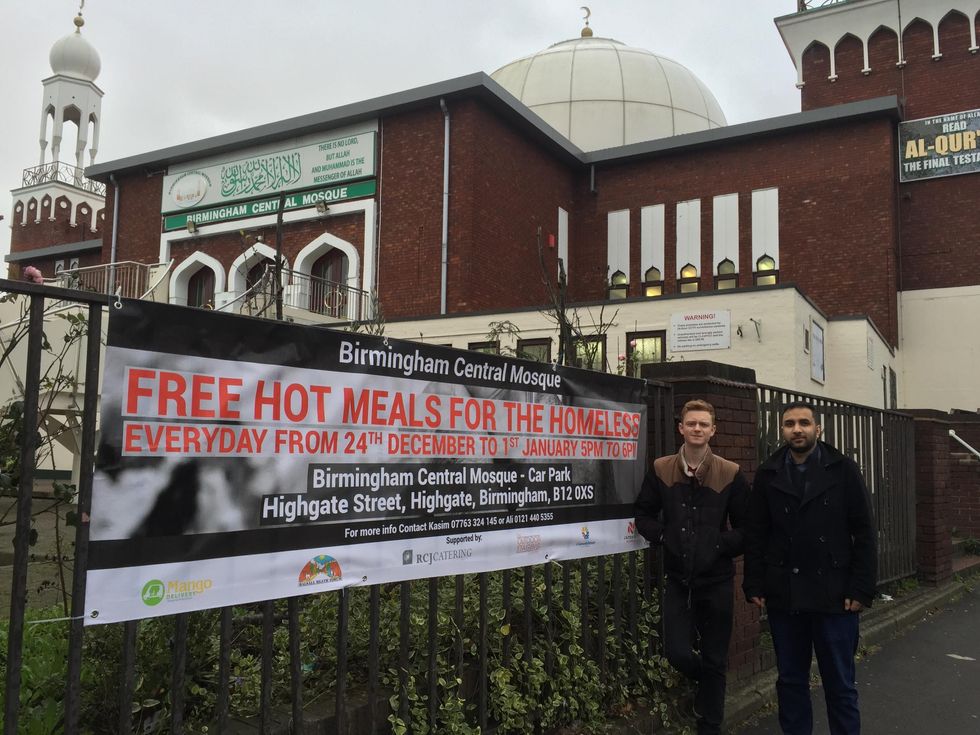 Soup kitchen organisers Kasim Choudry and Luke Holland outside Birmingham Central Mosque (Photo: Kasim Choudry)
The mosque is expecting hundreds of people throughout the week and about 150 people to turn up on Christmas Day for some company and a hot meal.
The mosque has partnered with the Birmingham Soup Kitchen to run over the Christmas period, with around 10-15 volunteers from the mosque and other organisations including a nearby church and help from donations and sponsorship from local businesses.
If you want to find out more about visiting or volunteering at the project you can visit Birmingham Central Mosque's Facebook page here or make a donation here.