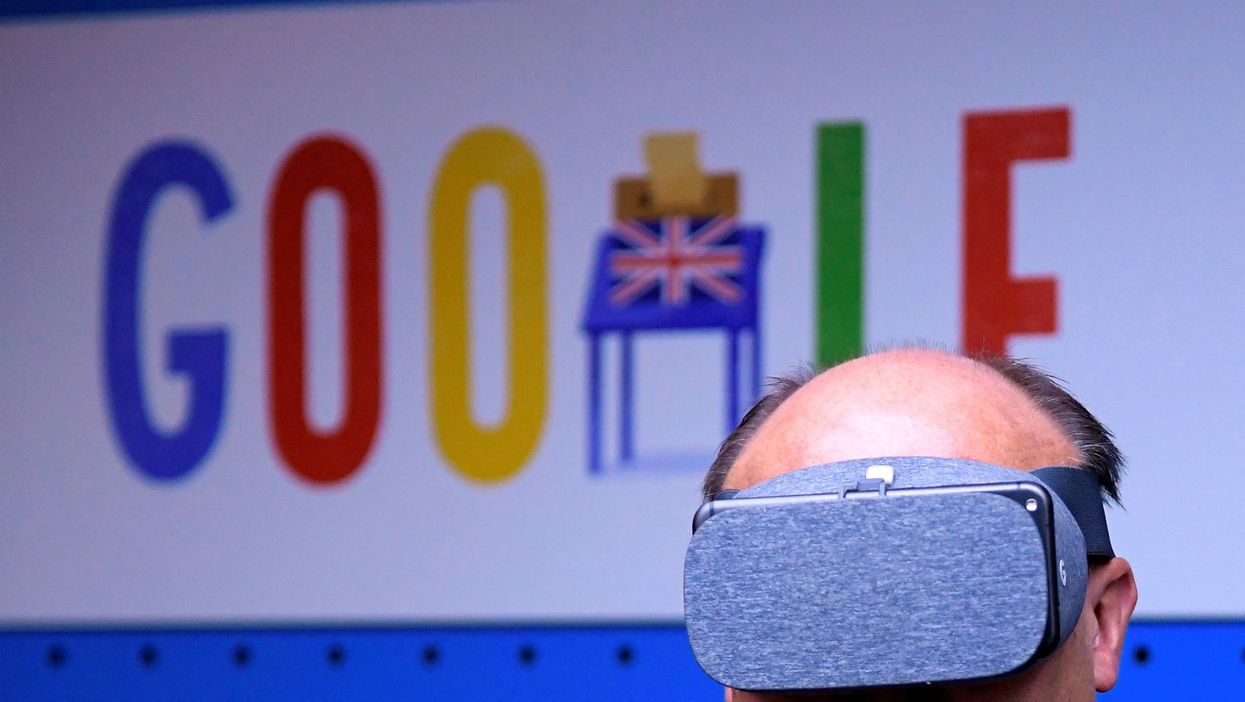 REUTERS/Toby Melville
A new book that looks at Google search data will unveil some of the secret fantasies that we keep hidden from the rest of the world.
That's right, even in incognito mode your desires are not safe from the search engine giants.
Don't worry though, Everybody Lies by Seth Stephens-Davidowitz isn't going to expose you personally, but will reveal the online habits of Earth as a whole.
As Seth puts it "Google is a digital truth serum" so what exactly does the search engine tell us about ourselves?
Unsurprisingly, sex or porn is the ideal way to get a larger understanding of society in general.
Speaking to Vox, Seth explains:
Porn is the biggest development in sexuality research ever.

I don't understand how social scientists weren't begging PornHub for their data. I was one of the only ones.

It's a book about human nature. Sex is a big part of human nature.

Everybody is obsessed with sex. If they say they're not, they're lying.
One of Seth's biggest findings was that more gay men remain in the closet due to where they live.
For instance, he believes that because some gay men live in places like Mississippi they are less likely to come out than if they lived in New York, due to the stigma surrounding sexuality in those areas.
Furthermore, his analysis shows that gay men who live in the southern states of America are most likely to be married to women.
This then plays into what women are searching for on the internet.
Women are eight times more likely to ask Google if their husband is gay than if he is an alcoholic and 10 times more likely to ask Google if their husband is gay than if he is depressed.

It is far more likely that a woman is married to a man who is secretly an alcoholic or secretly depressed than secretly gay. 
Seth also reports that "hundreds of thousands of young men" are searching for elderly people porn, with overweight women also proving to be popular.
Despite this young men are unlikely to be dating a woman who would be considered elderly or overweight.
The kinks that women were mostly searching for proved to be much more specific, with some women being into short, fat men with small penises.
There was one fetish which women were interested in, which was somewhat disturbing.
Porn featuring violence against women is also extremely popular among women.

It is far more popular among women than men.

The rate at which women watch violent porn is roughly the same in every part of the world.

It isn't correlated with how women are treated.
Searches in specific countries also returned some odd kinks that are getting people off.
For instance, Japanese men have recently developed a taste for tickling and in India adult breastfeeding is a more popular search than searches for regular breastfeeding.
Porn featuring adult breastfeeding is higher in India than anywhere else.

In just about every country, just about every Google search looking for advice on breastfeeding is looking how to breastfeed a baby.

In India, Google searches looking for breastfeeding advice are about equally split between how to breastfeed a baby and how to breastfeed a husband.
HT The Sun