When New Zealand MP Ron Mark was caught swearing in parliament, the sign language interpreter relayed his message with consummate professionalism.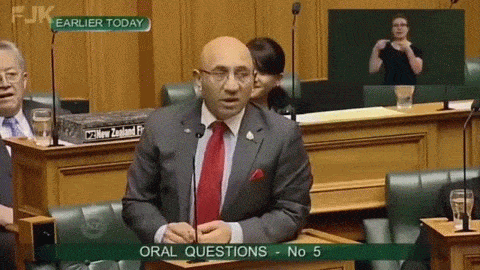 After being repeatedly interrupted in the chamber, the NZ First MP muttered "shut the f--k up" under his breath although it was reportedly not picked up by his colleagues at the time.
Sadly for him however, there was one person in the chamber who heard him loud and clear. A sign language interpreter was present as part of Sign Language Awareness Week and relayed his message to everyone on TV with a quick flick of the middle finger.
Mr Mark subsequently apologised, saying his outburst was aimed at a "group of MPs that were behaving the way they were" but admitting that it could have brought the house into disrepute.