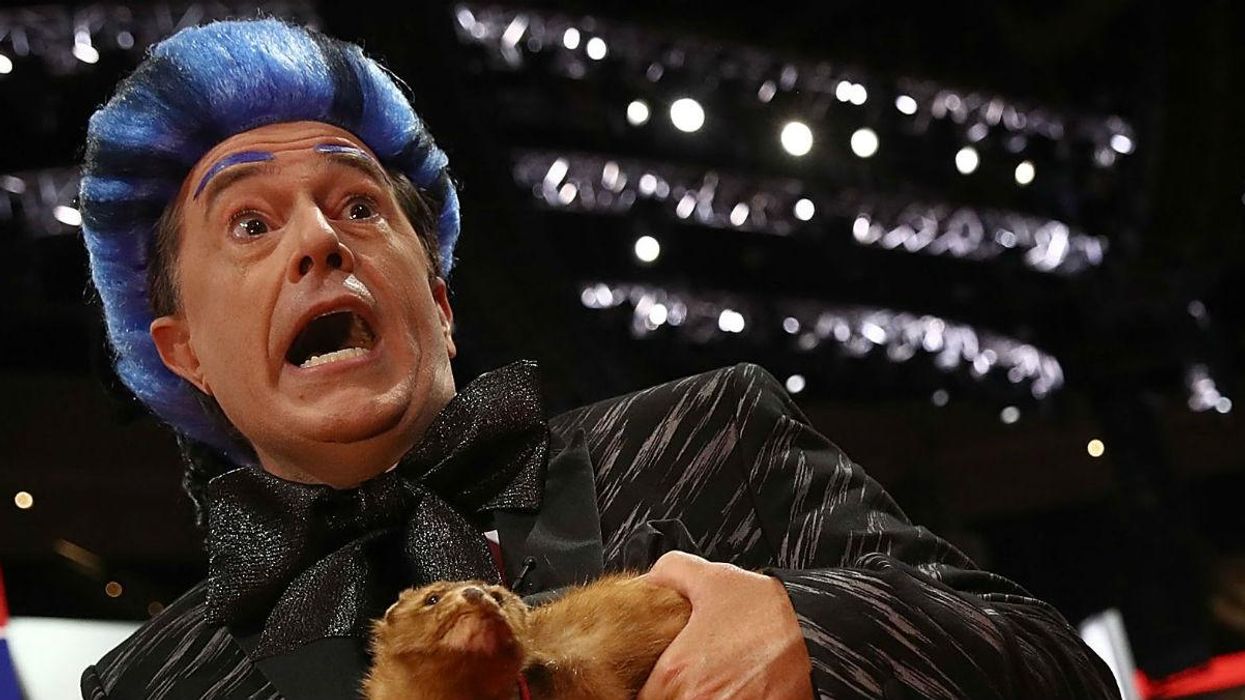 Stephen Colbert is the comedic genius America needs right now.
The Late Show is known for its part-scathing, part-humorous critique of politics in no-holds-barred episodes lambasting Barack Obama and Donald Trump in equal measure.
Over the last few weeks we have seen Colbert give a tad more attention to Trump, however, and at the Republican National Convention in Cleveland on Sunday he channelled the Hunger Games to great effect.
Colbert donned a sapphire-blue wig, flamboyant suit, gratingly happy persona and carried with him a fake ferret.
Yes, he was imitating Caesar Flickerman, the fantastical host of The Hunger Games The 2016 Republican National Hungry for Power Games.
Picture: Lionsgate/ YouTube
We should be honest, that wasn't our pun.
Picture: Stephen Colbert/Facebook
In an effort that must be in the running for troll of the year, Colbert crashed the event, made his way to the podium and proceeded to rip into Donald Trump.
He has formed an alliance with Indiana governor Mike Pence.
Colbert, who pretended to fall asleep following the line, was referring to Trump's decision to make the governor his running mate.
Picture: Win McNamee/Getty
He did all this while in character and when he was eventually dragged off the stage by security, Colbert delivered the pièce de résistance:
Look, look I know I'm not supposed to be up here, but neither is Donald Trump.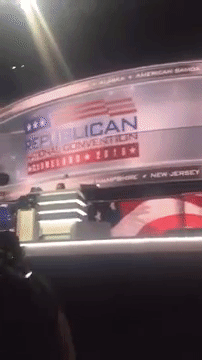 Obviously, the people loved it.
May the odds be forever in our favour at least for November.
You can watch the entire glorious affair over on Colbert's Facebook page.