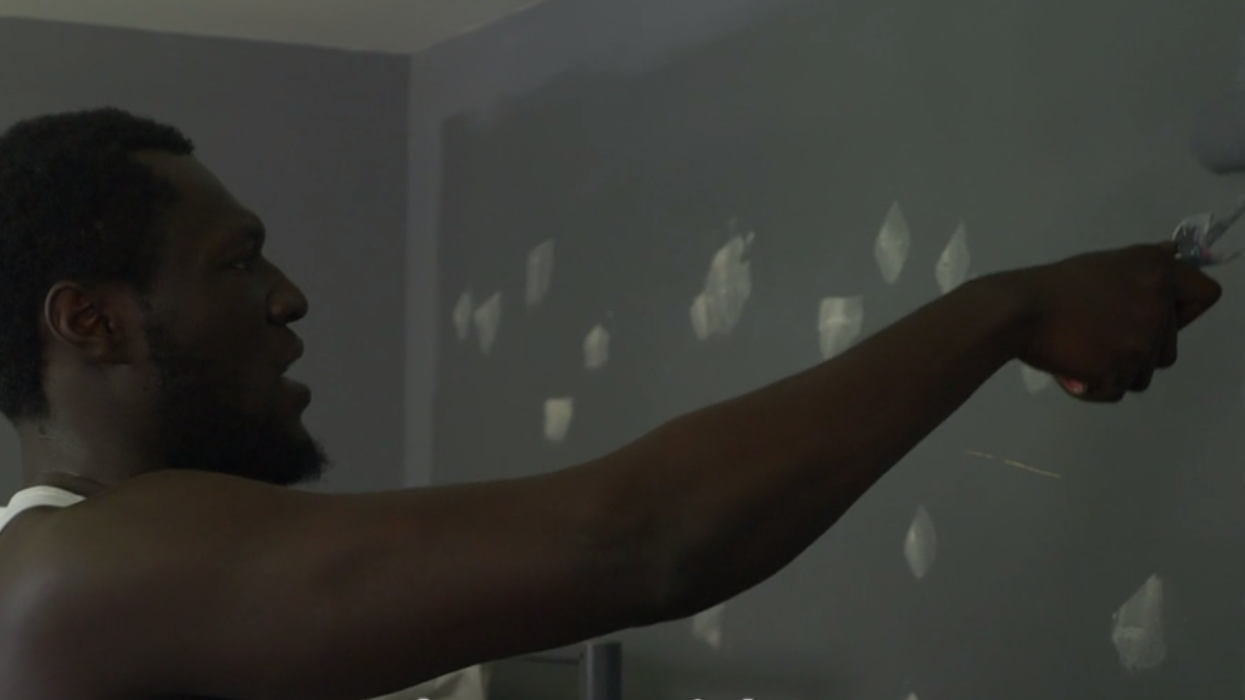 BBC
Being fifteen years old is far from ideal.
There's spots, for one, and all the pressures that come with being a teenager. You're too young to do everything fun but too old to do most children's stuff. It's truly the purgatory of ages.
But one 15-year-old was given the surprise of his life when rapper Stormzy decorating his bedroom,
Stormzy was working with the Good Guys Initiative, a decorating company which transforms the rooms of deserving people for free.
In a film captured by the BBC, the rapper – who recently pledged to donate £10m over 10 years to Black causes – discussed everything from Black Lives Matter to mental health while decorating 15-year-old Ishae's room.
On Black Lives Matter, Stormzy said he'd been "cheering on" the "sick" protests.
I feel like I don't have any answers, a lot of people don't have any answers, but we're all just trying, we're all just getting together. We're all standing together cheering.

One thing I really want this movement to do is show what it means to be Black.

We're just just crying or shouting and saying 'Black Lives Matter'. This has been real life for thousands of years.
He also talked about taking some time off social media because of the impact it was having on his mental health.
Stormzy grew up in Croydon before making it big in music. And, of course, he answered the door to the 15-year old to surprise him when he got home. It was quite a moment.
Watch the full video here: