content.jwplatform.com
You may have noticed it has been a bit tricky sourcing tomatoes and other fresh produce lately.
Supply chain issues have forced four UK supermarkets to introduce rationing policies, with bad weather in countries that export food to Brits, rising costs of production due to the war in Ukraine, and labour shortages thanks to Brexit mooted as reasons behind the problem.
Never mind, though, because Therese Coffey has said we can all eat turnips instead.
Yes, speaking to MPs in the house of commons, the Defra secretary called on the UK to "cherish the specialisms" it has and said a "lot of people would be eating turnips right now" under a seasonal food model – rather than thinking about lettuce, tomatoes and similar fresh food.
Sign up to our free Indy100 weekly newsletter
A great public servant to us all, Coffey has gone a long way to quell people's anxieties. But we would like to go one step further and open our cupboards and fridges to the nation with a comprehensive list of everything you can do to cope as 2023 starts to give WWII vibes.
1. Ketchup
Can't get tomatoes? That's a shame. But why not just eat ketchup? No, it probably isn't as nutritionally valuable as the real deal and no, it doesn't even really taste like tomatoes when you really think about it but look, sometimes you just have to compromise in life.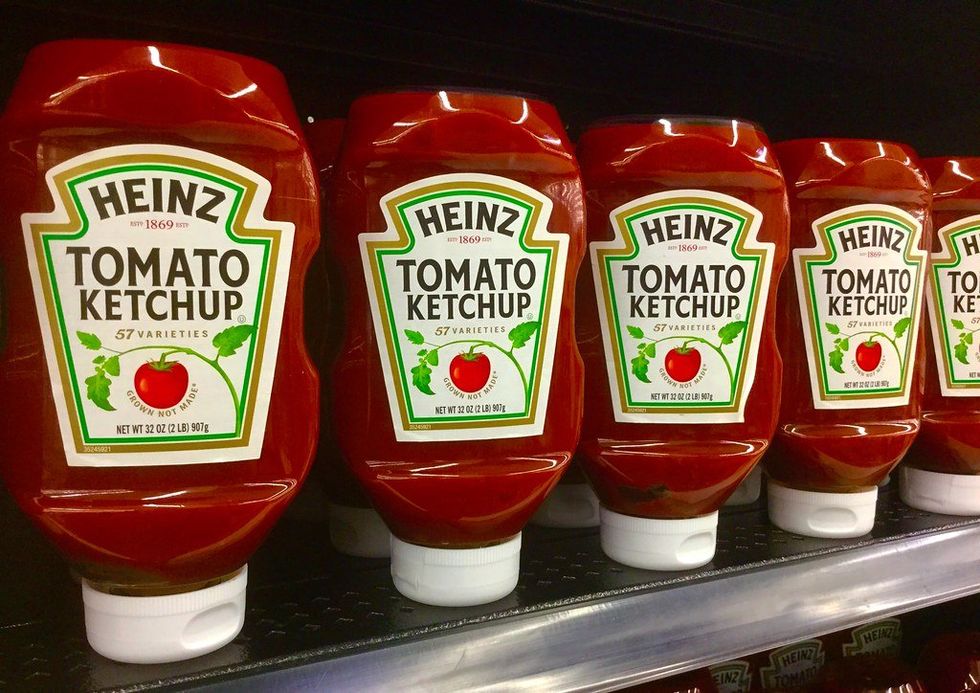 Heinz Ketchup | Heinz Ketchup, 4/2016, by Mike Mozart of The… | Flickr www.flickr.com


2. Berries from trees
A key Conservative philosophy is the idea that everyone is in control of their own destiny. You get out what you put in. You don't need the nanny state feeding you, or the nanny supermarket packaging up your tomatoes.
Instead, we should all hark back to halcyon days gone by in which we foraged for food, hunted and also gathered and pick berries from trees and anything else growing that we can find.
Don't actually eat random fruit growing from trees, by the way.
3. Eat turnips
A quick survey of indy100 staff this morning revealed none of us has ever munched on a turnip. What are we missing out on? Coffey is definitely onto something and we should take her advice, we're sure.
4. Get to supermarkets early
It is giving us flashbacks to the toilet paper hoarding days of Covid but maybe if you get to the shops early you could find a fruit or vegetable or something. Just don't stockpile them!
5. Grow your own food
The next logical step from picking berries from trees is to get an allotment. Tomatoes take 60 to 100 days to harvest so it may take a while but it will be fun to see who wins in a race to flourish fast, supermarkets or your plants.
6. Move to Europe
Some have blamed Brexit for causing shortages and have noted that supermarkets in Europe are pretty well stocked. Brexiteers have railed against this and called anyone bringing it up a Remoaner.
Who is right? There's only one way to find out, of course, and that is by moving to Europe and getting food from there.
7. Fast
Or just don't eat anything for a few weeks while you wait for supermarkets to restock. What could go wrong?
Who needs tomatoes and fresh vegetables anyway? Scurvy is tres chic.
Have your say in our news democracy. Click the upvote icon at the top of the page to help raise this article through the indy100 rankings.