Four years ago, voters in the AV referendum decisively rejected electoral reform 68 to 32 per cent on a turnout of 41 per cent.
With days to go until the general election, however, a new poll for i indicates that 61 per cent of people believe the voting system should be changed to better represent smaller parties in Parliament.
Electoral reform is back in the spotlight because Ukip and the Greens are polling 13 per cent and five per cent respectively but are only likely to win one seat between them (Caroline Lucas for the Greens in Brighton Pavilion).
In contrast, the SNP could take 46 seats despite only having four per cent of the vote nationally.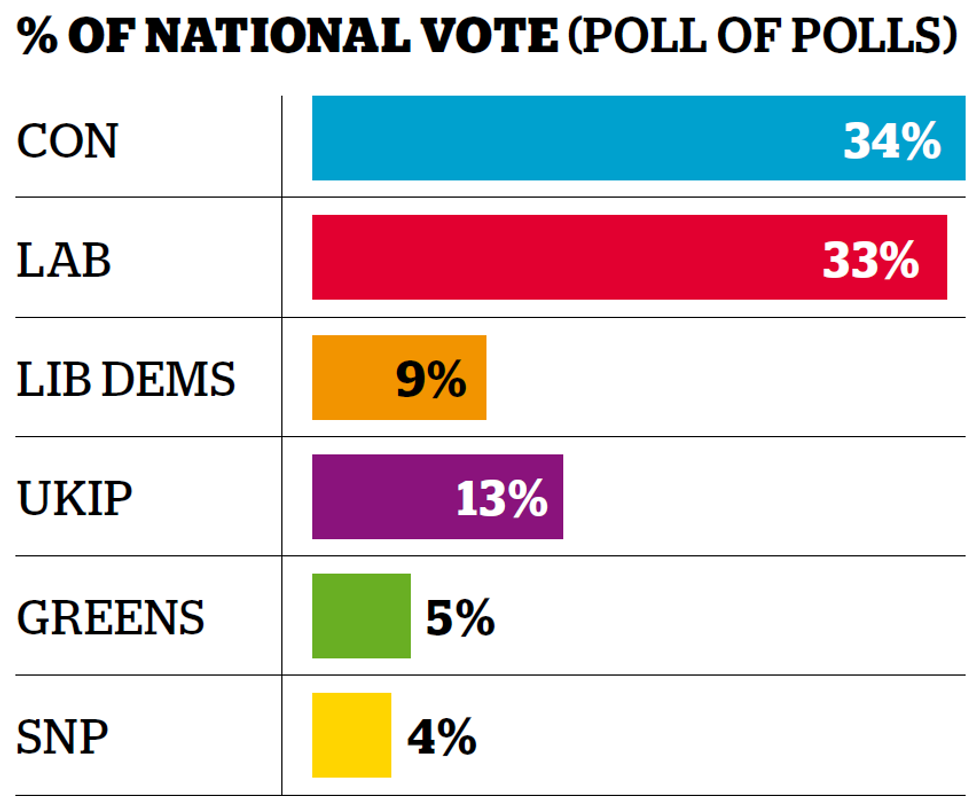 *regional system with five per cent of votes needed to win seats
ORB polled 2,000 people between May 1 and 3