In the Queen's Speech on Wednesday the government is expected to announce it will raise the earnings threshold for which people begin paying income tax from £10,600 to £12,500.
The effect of this will be that anyone working for 30 hours a week on the minimum wage will pay no income tax.
However, the change is unlikely to be fully implemented before 2020, and, as the below chart from Statista shows, the UK lags behind many others when it comes to the highest minimum wages.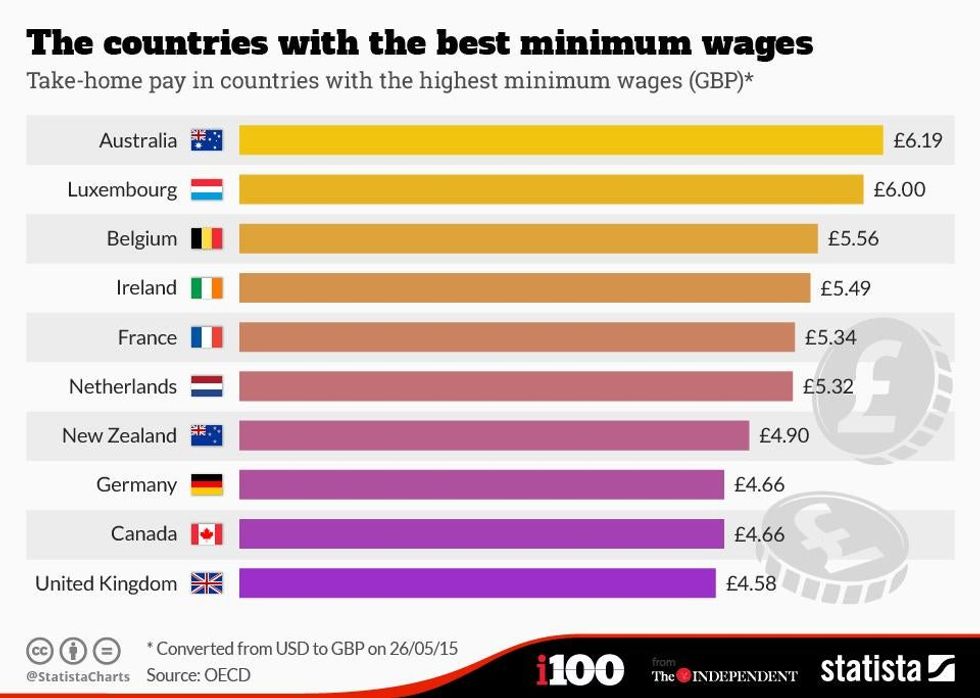 More: [The countries with the fastest and slowest broadband speeds]2