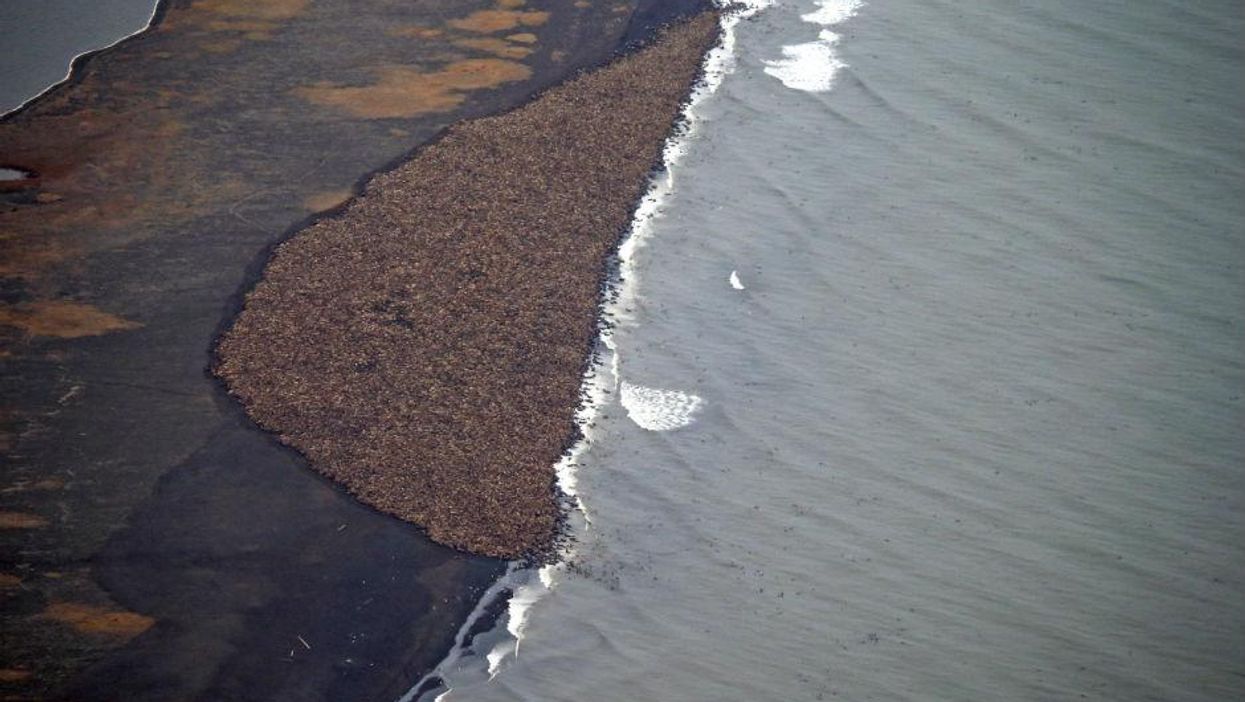 A gathering of at least 35,000 walruses on a remote Alaskan shoreline is being blamed on the effects of global warming.
The US Geological Survey believe the phenomenon on the Chukchi sea shoreline to be one of the largest gatherings of walruses on dry land and claim it has been caused by high levels of melted summer sea ice that has destroyed the mammals' normal habitat.
Those animals have essentially run out of offshore sea ice, and have no other choice but to come ashore.
Chadwick Jay, research ecologist, US Geological Survey.