If you're unfamiliar with the New York Daily News, their front pages are unabashedly vociferous.
They also don't like mass shootings, the NRA or Donald Trump.
They really don't like Donald Trump.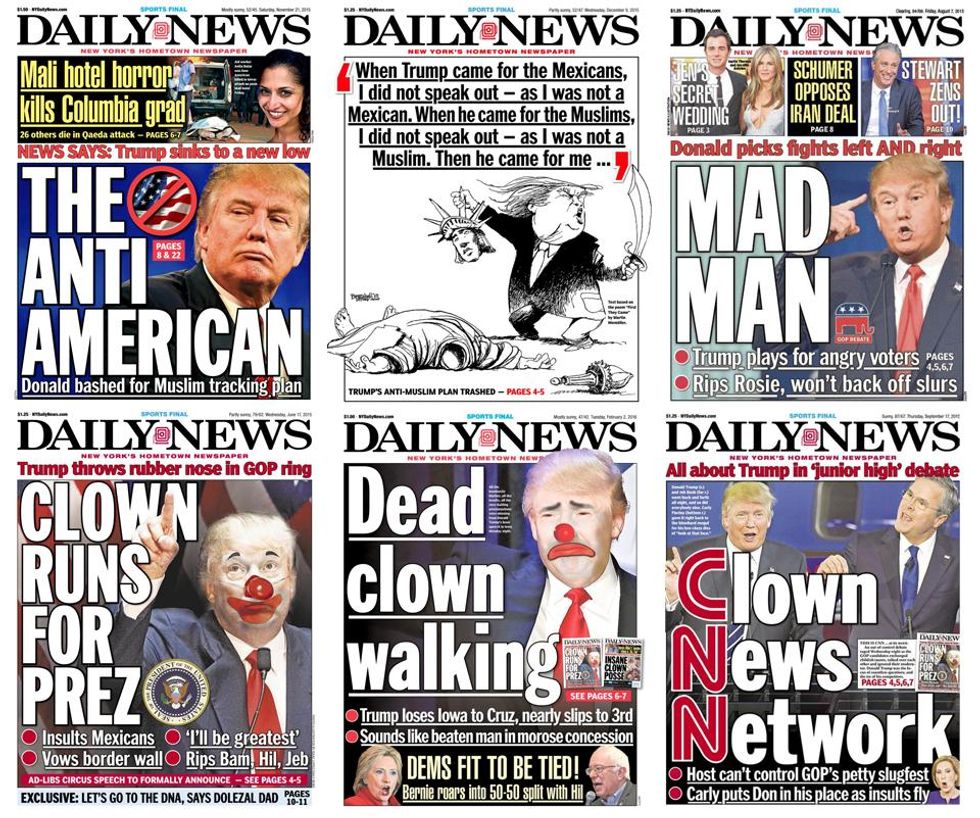 So as you can imagine, the publication took the news of Trump's victory at the New Hampshire primary well...
Donald Trump won the Republican New Hampshire primary by 19 per cent, with Ohio governor John Kasich his closest rival.