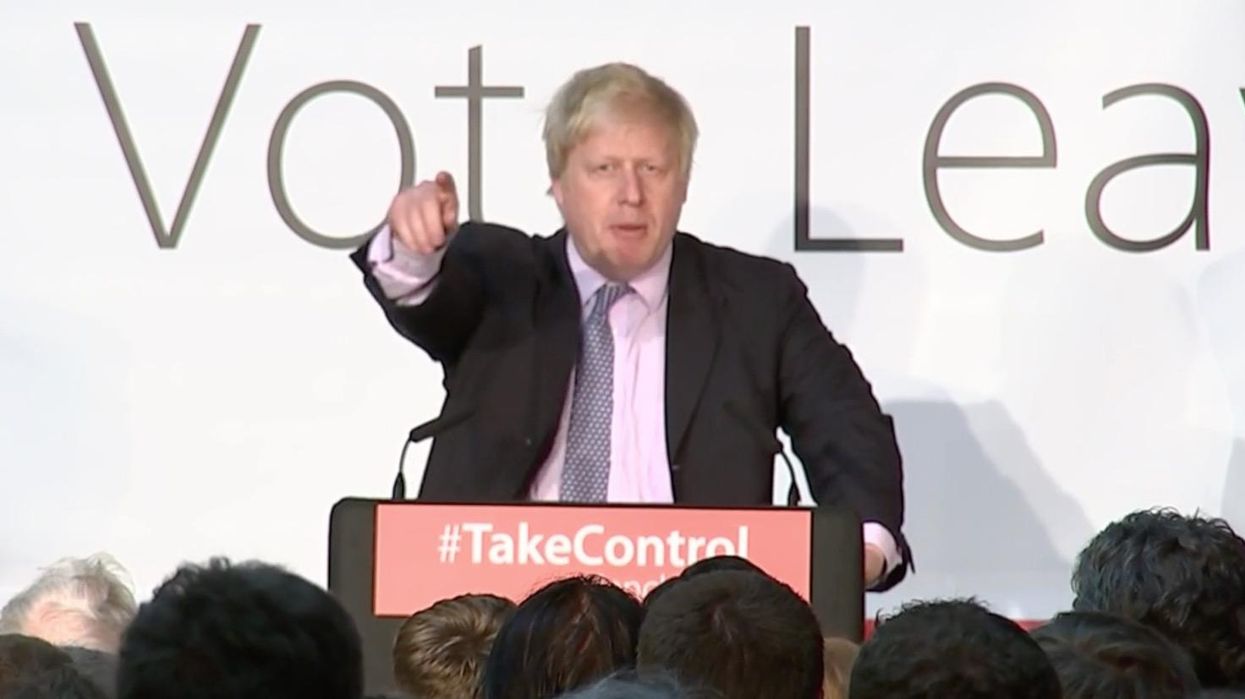 Boris Johnson encouraged supporters at a Vote Leave rally to interrupt a Channel 4 live broadcast.
The Mayor of London and aspiring Conservative leader urged supporters to disrupt reporter Michael Crick's piece to camera at the Manchester event on Friday night.
Johnson interrupted his own speech, to draw attention to the live broadcast at the far end of the hall in relative quiet:
Some chap from the media is trying to do his piece to camera.

I think - shut up - can we tell Crick to, can someone go and interrupt Crick at the back there?
Then, to applause, he continued:
You can do your piece to camera when I've finished.
At which point a Vote Leave supporter went over to Michael Crick to disrupt the broadcast.
Which made for fantastic live television:
Watch the full clip, below:
Some have made comparisons to Republican presidential candidate Donald Trump, who has a history of stopping mid-speech to instruct security to throw out protesters - sometimes inciting violence.
Trump has courted controversy with the media for his public row with Fox News anchor Megyn Kelly, as well as his mocking impersonation of a disabled New York Times reporter.
Crick has criticised the comparisons between the buffoonish exploits of the outspoken, devil-may-care Johnson and the buffoonish exploits of the outspoken, devil-may-care Trump:
So of course, we wouldn't dare say that Johnson is modelling himself as the British equivalent of the irresponsible, self-promoting, fellow man-hating Trump.