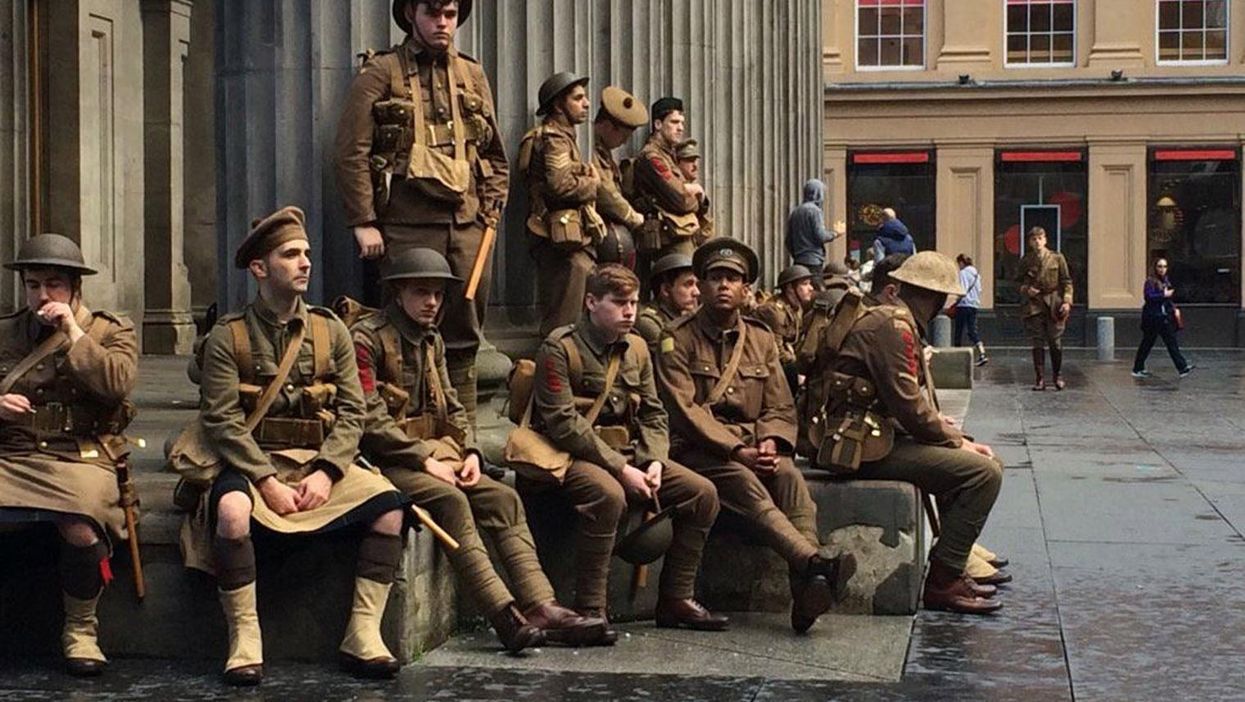 On 1 July 1916, the Battle of the Somme began in Northern France, with nearly 60,000 British casualties on the first day alone.
On Friday morning, the centenary was marked at a remembrance ceremony at the Thiepval Memorial.
Members of the British Royal family were in attendance of the service in front of 10,000 people, alongside prime minister David Cameron, Labour leader Jeremy Corbyn, French President Francois Hollande, and other leaders.
Travelling to work on Friday in London, you may have seen an altogether different tribute at railway stations in the city.
As you may have also in Glasgow:
Or Newcastle:
Or Bristol:
Or Sheffield:
Or Birmingham:
Or Chester:
Or Swansea, or Manchester, or many other locations around the country where actors were spotted this morning.
The gathered groups sang the trench song 'We're here because we're here' (to the tune of Auld Lang Syne) at locations around the country.
The well-orchestrated campaign, the creators of which are not yet known, has had the desired effect of making people stand still, notice and remember the soldiers whom the actors represent:
The praise for the performance memorial has been overwhelming on social media, as people have been tweeting on #WeAreHere:
Social media posts using the hashtag are being curated on becausewearehere.co.uk.