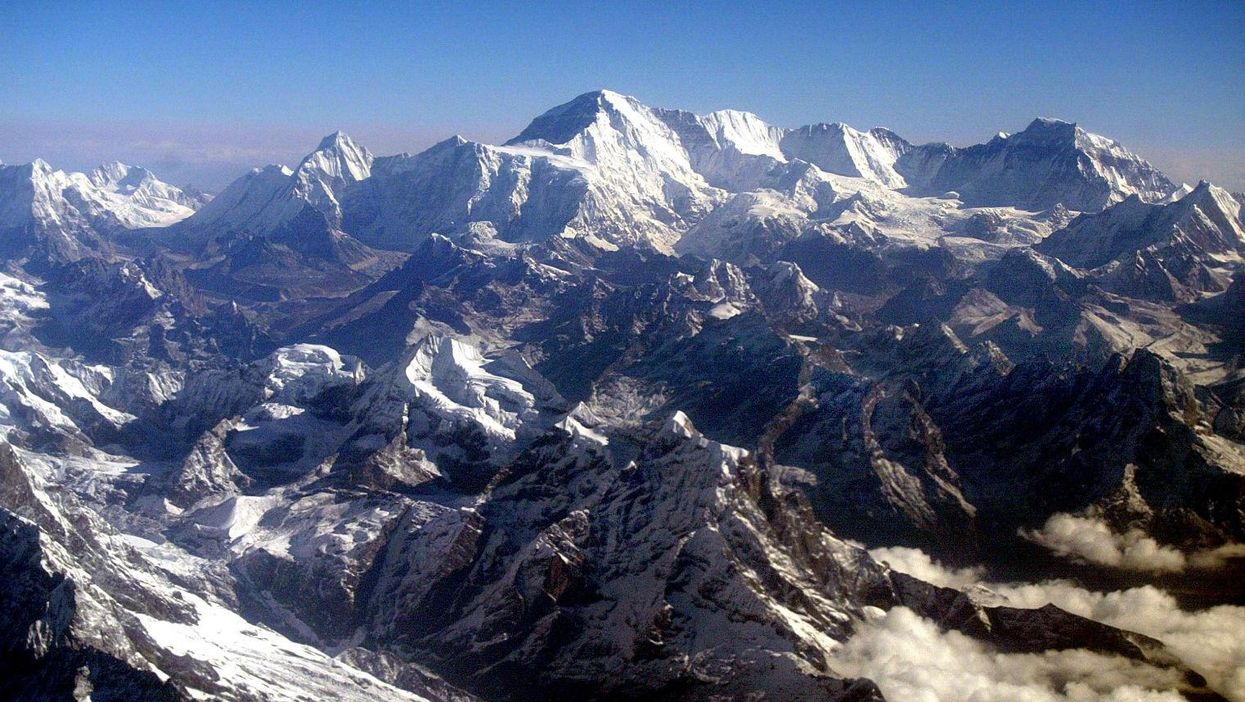 Following the 7.8-magnitude earthquake that hit Nepal last week, Mount Everest, located on the border with China, has shrunk.
Satellite data from the European Space Agency shows that the world's tallest mountain subsided, making it about an inch (2.5cm) shorter than it was before.
Researchers spotted the changes, which also saw Nepal's capital Kathmandu rise by approximately 3ft, by comparing before and after radar imagery. In addition to vertical lift, researchers also found horizontal shifts of up to 7ft.
This map, which shows where land uplifted (blue) and sunk (red/yellow) after the Nepal earthquake, was created using radar data from the Sentinel-1A satellite (Picture: ESA/DLR)
However, owing to the continued collision between the Indo-Australian and Eurasian tectonic plates, which caused the earthquake on 25 April, mountains in the Himalayas continue to grow at a rate of roughly 0.4 inches (1cm per year).
The satellite data, recorded on 29 April, has also been used to help direct relief efforts in areas that have suffered from landslides, according to LiveScience.
However, according to Professor Tim Wright of the University of Leeds, the data will also be useful in helping to predict future tectonic activity.
He told the BBC: "We want to know which parts of the fault slipped. And that's important because it tells us those parts that did not, and which are still primed and ready to go in a future earthquake."
Almost 8,000 people died in the earthquake, the worst to hit Nepal in 80 years.