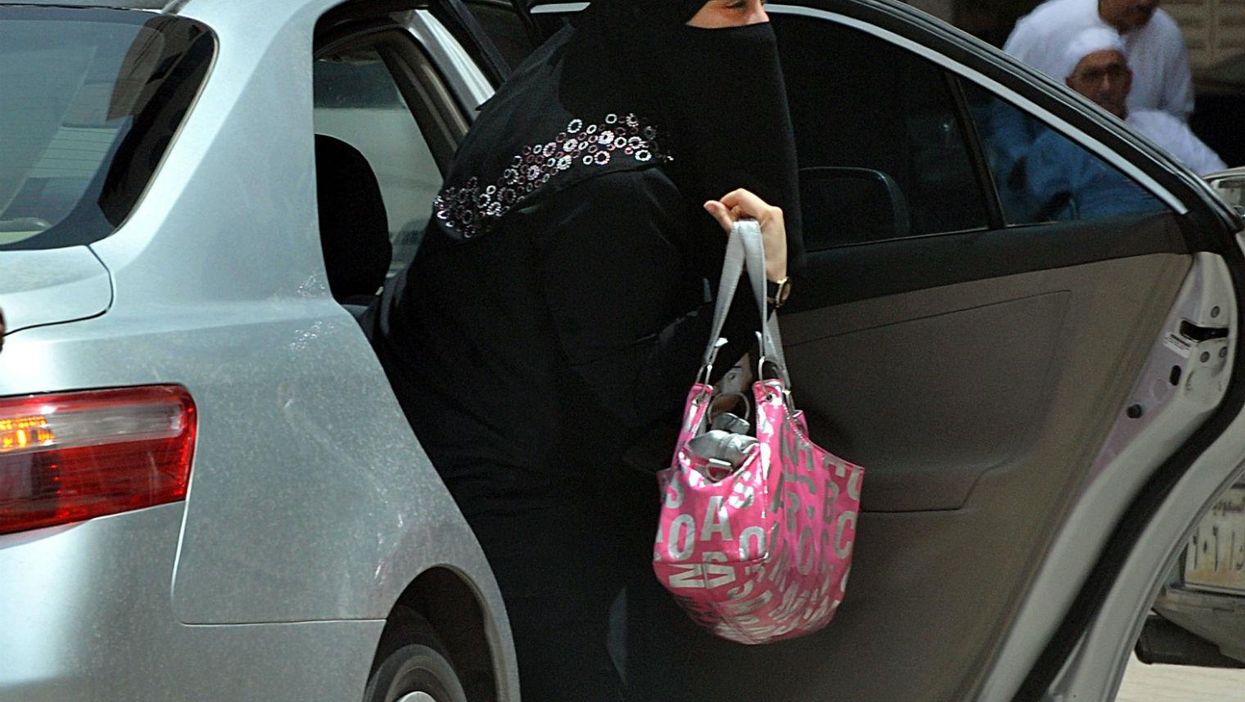 On Wednesday the state of Saudi Arabia confirmed it is investing in taxi service app Uber to the tune of £2.4 billion.
The payment is the largest single investment ever made in a start-up and part of a recent financing round that valued the company at $62.5 billion.
Saudi Arabia, for its part, has made the investment as part of its long-term strategy to reduce economic dependence on oil.
In an effort to drum up interest in the deal, David Plouffe, then Senior Vice President of Policy and Strategy for Uber, said back in March that:
The government in Saudi Arabia wants to make it easier for people to get around and that's exciting.
There's just one small problem with that statement: the Saudi Arabian government has zero interest in making it easier for you get around if you're a woman.
Currently more than 80 per cent of Uber's users in Saudi Arabia are women - which makes total sense, seeing as they can't drive themselves anywhere.
Saudi Arabia is the only country in the world in which women are banned from getting behind the wheel, which has many knock on effects for their participation in public life.
Saudi activist Manal Al Sharif, who now lives in Dubai, drives her car in the Gulf Emirate city on October 22, 2013 (Picture: MARWAN NAAMANI/AFP/Getty Images)
Saudi women must also seek male permission to work, study, travel, marry, open a bank account and access healthcare.
They cannot leave the house without being fully covered, and are treated as inferior citizens by the country's legal system, where many trivial or 'moral' crimes are met with capital punishment.
Sadly, Saudi Arabia's law on women drivers is the least of its human rights abuses.
Human Rights Watch reports that the country continues to unfairly convict and imprison political dissidents and human rights activists as well as impose crippling discrimination on women, minorities and foreign workers.
indy100 has contacted Uber for comment