Apart from the fact that it hasn't even been released yet...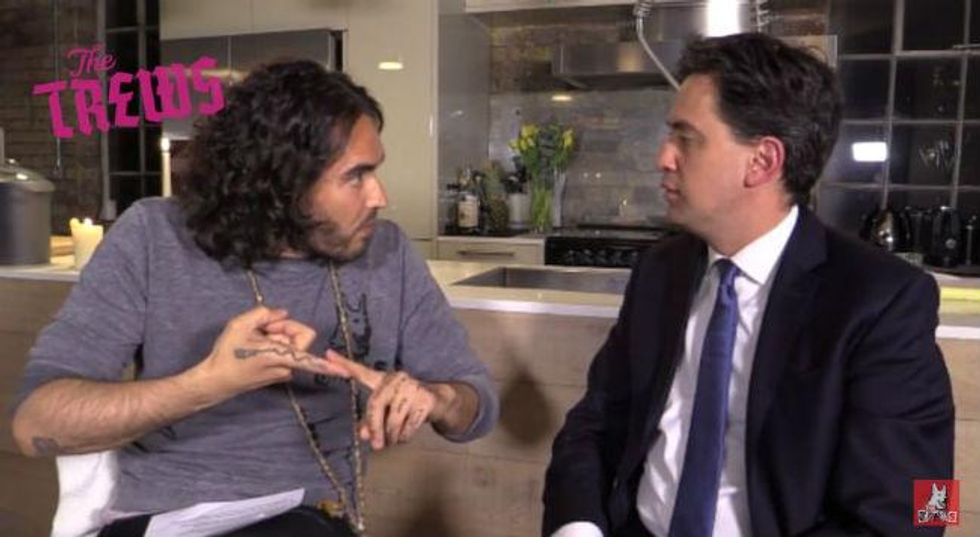 But that didn't prevent several papers splashing on what amounted to a 90-second preview for an interview between Russell Brand and Ed Miliband.
Labour leader Miliband said he did the interview in order to inject some excitement into the election campaign. The coverage so far goes some way to vindicating his decision.
Brand has tweeted that the full interview will be released around lunchtime, and you can watch the aforementioned preview below.
More: [Celebrities David Cameron had time to hang out with who aren't Russell Brand]1