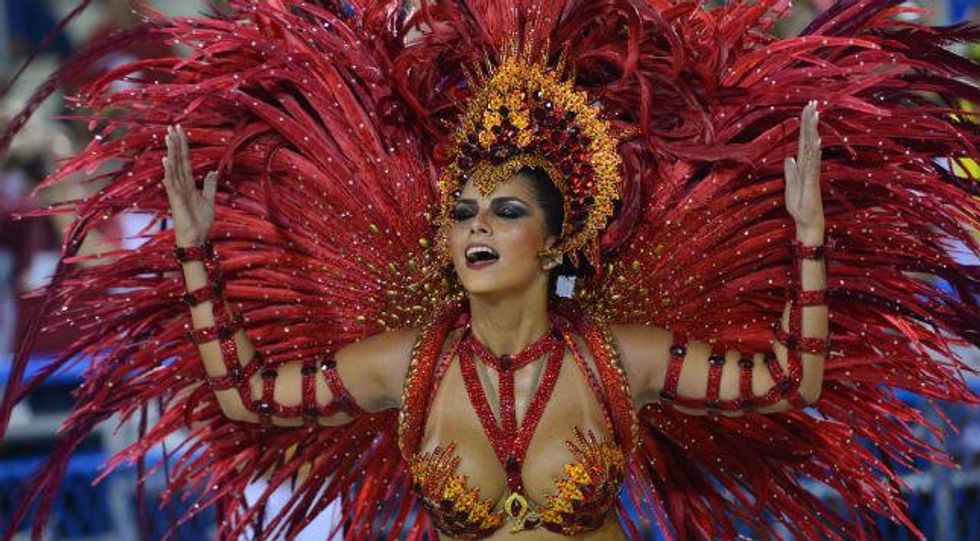 Picture: Christophe Simon/Getty
What better way to gloss over Brazil's huge political and financial crises which threaten to collapse its economy altogether, than to build a sex park?
A new adult theme park called ErotikaLand is set to be built two hours from São Paulo near the city of Piracicaba.
The locals are not happy.
Matheus Erler, Member of the Christian Socialist Party and a member of Piracicaba City Council said:
We cannot be known as the capital of sex.
The park will feature a 7D cinema, vibrating seats, a nudist pool, bumper cars shaped like genitalia and a "train of pleasure" with gogo boys and girls.
You will even be able to buy aphrodisiacs at the snack bar.
Actual sex however, is not permitted.
The project manager, Mauro Morata said:
If attendees want to take things to another level, they can go to a nearby motel — which we will operate.
Mauro claims that 250 jobs will be created, and with a $100 entry fee he believes the park will be successful in accumulating much-needed wealth.
However, as hosts of the 2016 Olympics and presented with a hefty $100m (almost £70m) bill, the public will be hoping the park is as cost-effective as he believes.
Matheus voiced his concerns, fearing the park will attract "debauched individuals..."
...But isn't that the point?
This won't be a place for nuns, but it's not like we're trying to recreate Sodom and Gomorrah.