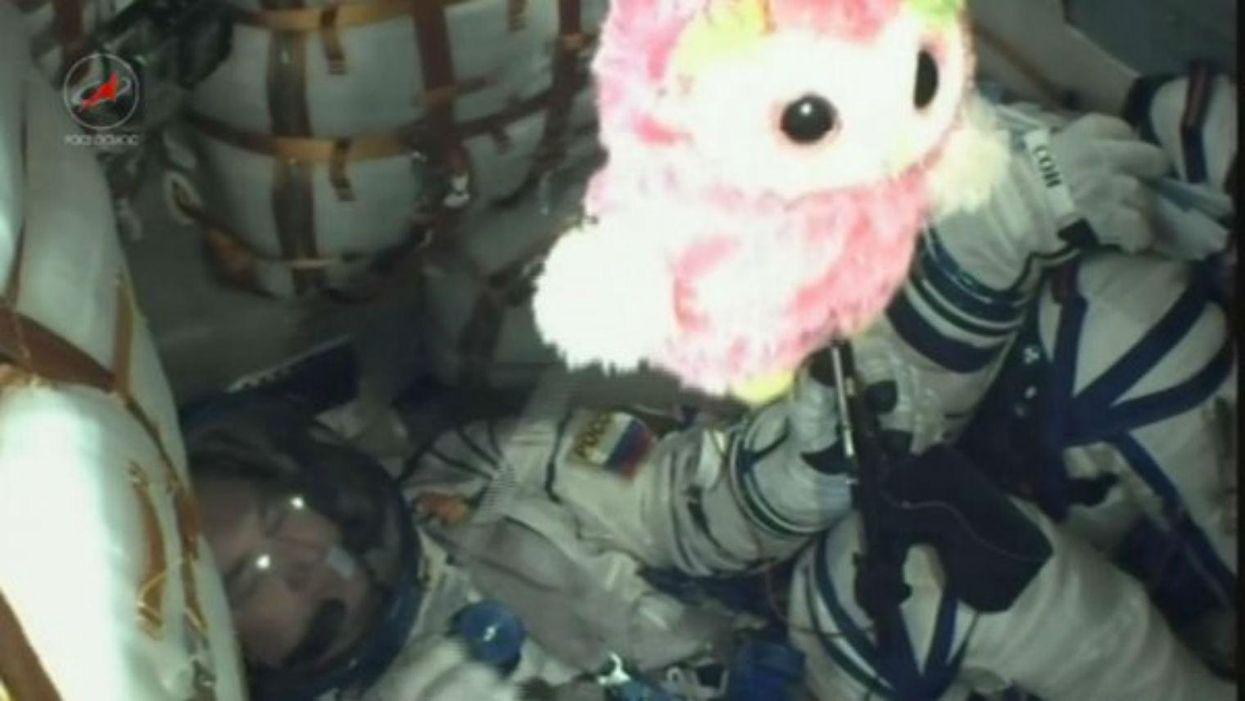 Here's Astro Jeff doing important space work underneath a fluffy pink owl.
The stuffed bird belongs to Russian cosmonaut Alexei Ovchinin, who unveiled it at a press conference before journeying to the International Space Station on Friday.
Here's Ovchinin with his owl.
The pink toy was a present from Ovchinin's daughter. He left for the space laboratory in the Russian-made Soyuz craft with fellow cosmonaut Oleg Skripochka, and NASA's Jeff Williams.
NASA live-streamed the launch. With the crew strapped in, the owl was left to float around the rocket ship, a lovable mascot, flying miles above the earth on a wonderful adventure.
People were soon enchanted by the fluffy gift. It's captured imaginations, and many have paid tribute.
We also wish the space owl all the best with its mission.