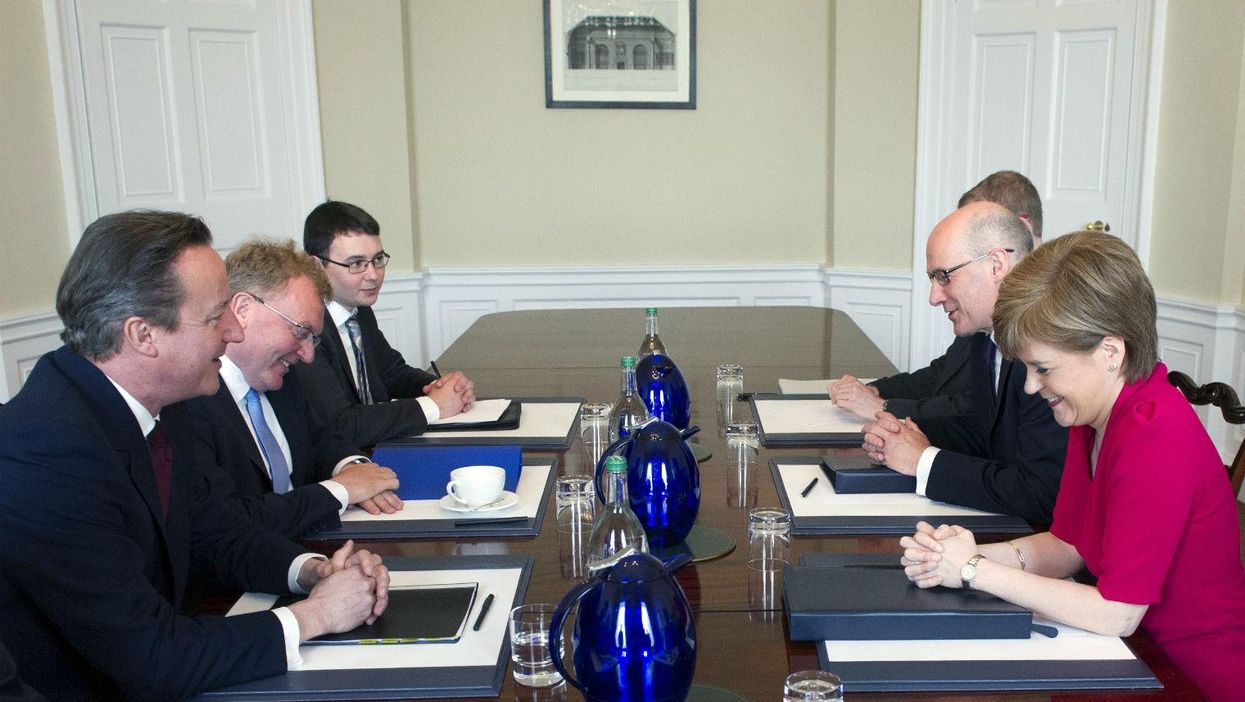 The door has been opened the door to further powers being devolved to Scotland, but David Cameron says major changes will have to wait until after existing plans to transfer powers have been put in place.
Mr Cameron, who met Scotland's first minister for talks on Friday, ruled out granting a second independence referendum or giving the country a veto over Britain's membership of the EU, while Nicola Sturgeon dismissed claims that the party would push ahead with a referendum without his permission.
Mr Cameron said he would consider "sensible suggestions" on more powers for the Scottish Parliament and confirmed that a Bill in the Queen's Speech would implement the all-party Smith Commission's plans to hand Holyrood powers including income tax rates and bands and £2.5bn of welfare spending. "We will deliver a stronger Scottish Parliament, be in no doubt about it," he said.
Ms Sturgeon said she will "put forward proposals for devolution further than the Smith Commission proposals". "What we are talking about are business taxes and employment legislation, the minimum wage and more powers over welfare," she explained.
Here are the new powers that could be transferred to Scotland:
Welfare
Most likely area of agreement between London and Edinburgh. Holyrood could get power to vary universal credit, which merges six working-age benefits. It could then lay claim to having its own welfare system.
Employment
Some powers could be devolved to help job creation in Scotland.
Business taxes
SNP demand but the Tory Government may be reluctant to break up common policy across the UK. Opposed by CBI.
National minimum wage
Another SNP demand but UK ministers not convinced yet.