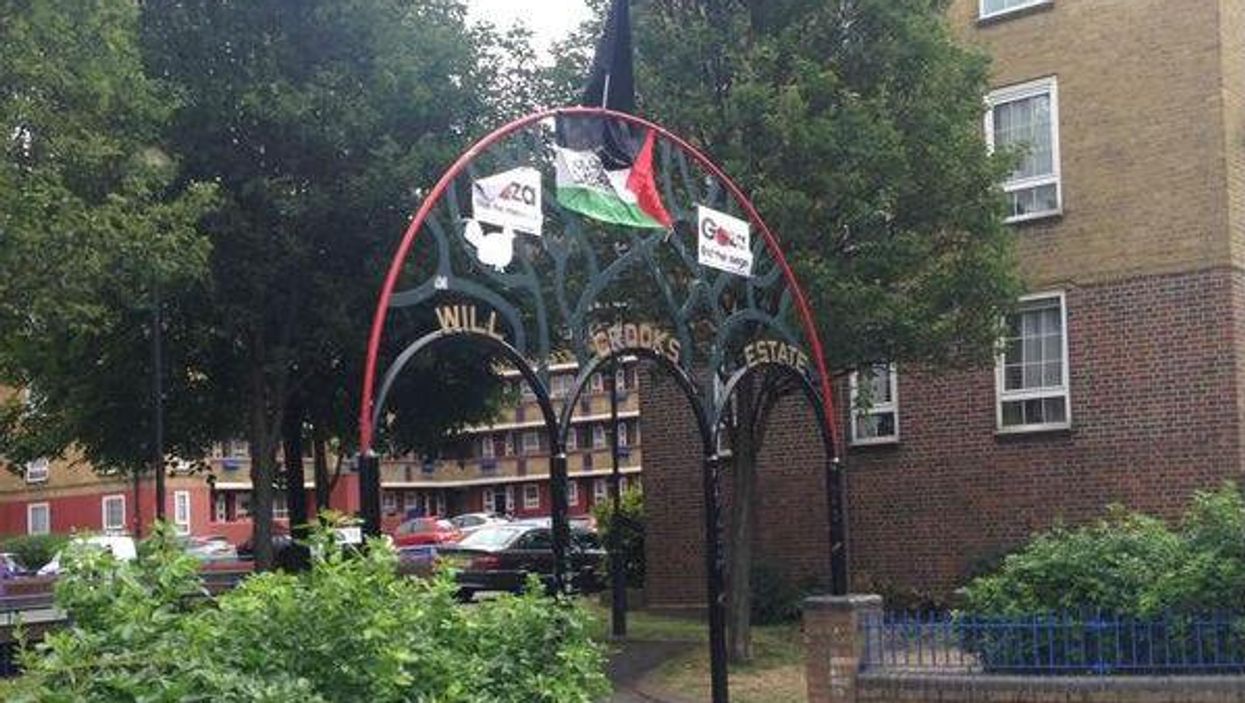 David Cameron is back! While pointing at fish and seemingly forgetting to change his shirt for three weeks, the prime minister has come in for repeated criticism for a failure to recall parliament while sunning it up on holiday in Portugal and Cornwall.
He did return briefly to deal with the fallout of James Foley's brutal beheading, supposedly at the hands of a British-born Islamic militant, and was said to be "receiving regular updates on his Blackberry" throughout his time away.
But while he's been on his 14th and 15th holidays as prime minister, he's missed all of these important events taking place at home and across the world:
Aug 2: Dave jets off
With conflicts in Iraq, Gaza and Ukraine continuing apace, the prime minister flies off to Portugal with his family.
Aug 3: Dave jets back
For the closing ceremony of the Commonwealth Games in Glasgow and for First World War memorials the following day in Belgium:
Aug 5:
Returns to Portugal again
After flying around Europe on an RAF jet for a few days, Cameron returns to his family via a commercial flight.
Baroness Warsi resigns from Government
Baroness Warsi's departure marks the first time a government figure has resigned in protest over policy regarding Israel and Gaza - a policy she described as 'morally indefensible'.
Aug 6:
Boris to stand as MP
London Mayor Boris Johnson announces plan to stand as an MP at next year's general election – with some commentators predicting he could be lining up a leadership race against Cameron should the Conservatives not win.
Within what seems like a matter of minutes, the PM is on Twitter (he did say about that Blackberry) with this dire metaphor:
Pressure to cancel arms deals with Israel
The Liberal Democrats turn on their Coalition partners and call for Cameron to cancel arms export licences with Israel as the death toll in Gaza surpasses 1,800 - Downing Street confirms a review of the deals is underway.
Aug 7:
'Isis flag' flown on the streets of London
A black flag, bearing resemblance to the one used by the so-called Islamic State (aka Isis), is seen above the Will Crooks estate in east London.
Aug 8:
Gaza ceasefire breaks down
A three-day ceasefire in Gaza breaks down after Hamas fire and Israeli counter-fire results in the death of five more Palestinians.
Farage to stand in Thanet South
Local sources confirm leader of Ukip, Nigel Farage, is hoping to run for MP in Thanet South at next year's election - a seat currently held by the PM's Conservatives.
Aug 10:
Isis 'buries alive' 500 Yazidi women and children
Reports emerge from northern Iraq alleging that Isis militants buried alive 500 members of the minority Yazidi community.
Aug 12:
UN warns of imminent genocide on Mt Sinjar
Horrific reports emerge of 40,000 people in a "scramble for survival", stranded on the barren Mt Sinjar in northern Iraq.
Aug 13:
Cameron returns for Cobra meeting
The PM returns to London a day early to chair a meeting of the government's emergency Cobra committee over the ongoing humanitarian crisis in Iraq, but faces increasing pressure to recall parliament - which he continues to refuse to do.
Aug 14:
Ukraine fears Russian invasion
A huge deployment of around 260 Russian aid trucks towards eastern Ukraine sparks international fears of a 'Trojan Horse-style' invasion.
Aug 17:
One dead among 35 people found in shipping container
Police launched a homicide investigation into a man's death after 35 adults and children were discovered in a container at Tilbury Docks in Essex.
Aug 19:
Goes on new holiday to Cornwall
Despite describing the ongoing situation in Iraq as the "most serious threat to Britain's security" Cameron swans off for a second holiday in a month - more calls for parliament to be recalled.
James Foley beheaded
Video footage uploaded to YouTube that evening purportedly shows a kidnapped American journalist beheaded at the hands of a British-born Isis militant in Syria.
Aug 20:
David Cameron returns to London...
The PM returns to London to chair a meeting of security chiefs to decide a course of action on tracking down the British-born murderer.
...and swiftly returns to Cornwall
After just 19 hours in the capital, Cameron returns to his family holiday in Cornwall.
Aug 25:
Final IndyRef debate
The final debate takes place between Alex Salmond and Alistair Darling on whether Scotland should choose to leave the United Kingdom in its independence referendum next month. A straw poll suggests the majority of viewers thought Alex Salmond - supporting the 'Yes' vote - came out on top.
The humanitarian crisis continues in Iraq
Reports suggest hundreds of prisoners are executed at the hands of Isis, an atrocity the UN describes as a war crime.
Islamist militants seize control of Libya's capital
After nearly a month of fighting, insurgents take city of Tripoli - two years after David Cameron's government condoned air strikes against Muammar Gaddafi's regime.
Aug 26:
Bercow in hot water
Speaker of the House of Commons and Conservative MP, John Bercow, controversially appoints Australian Carol Mills as clerk of the Commons. A move criticised by many MPs who say she does not have enough parliamentary experience.
Boris Johnson confirms Uxbridge seat
Boris Johnson confirms he wants to run for MP in Uxbridge and South Ruislip at next year's election - a safe Conservative seat since 1970.
Aug 27:
Finally returns to No. 10
While no one can begrudge a man his holiday, many have criticised Cameron for taking so much time off in a time of crisis. Still, at least this man has been on hand, looking after Britain's foreign affairs while he was away…