Christmas Eve trumps Valentine's Day as the time of year most men think is the most popular day to propose.
Out of the 10,000 people who were asked by events company ChilliSauce, 33 per cent of men felt that proposing under the mistletoe was the best, while 29 per cent of women chose this weekend's lovable time of the year instead.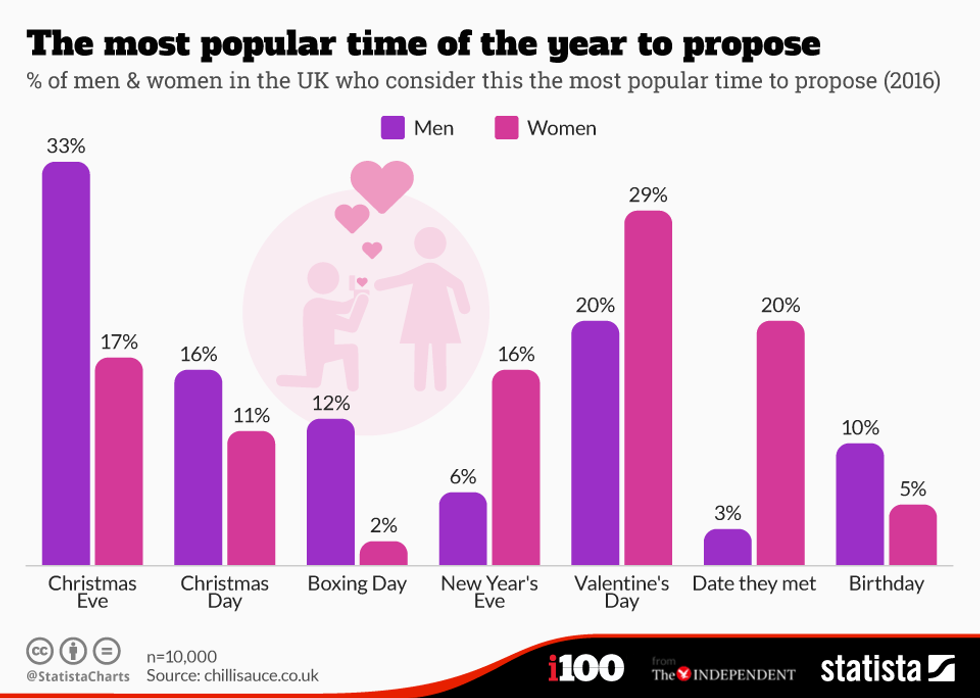 Chart: Statista
Twenty per cent of women surveyed also wanted their partners to propose on the day they met. Unfortunately for them, this choice was the least popular for men, with just 3 per cent choosing this option.