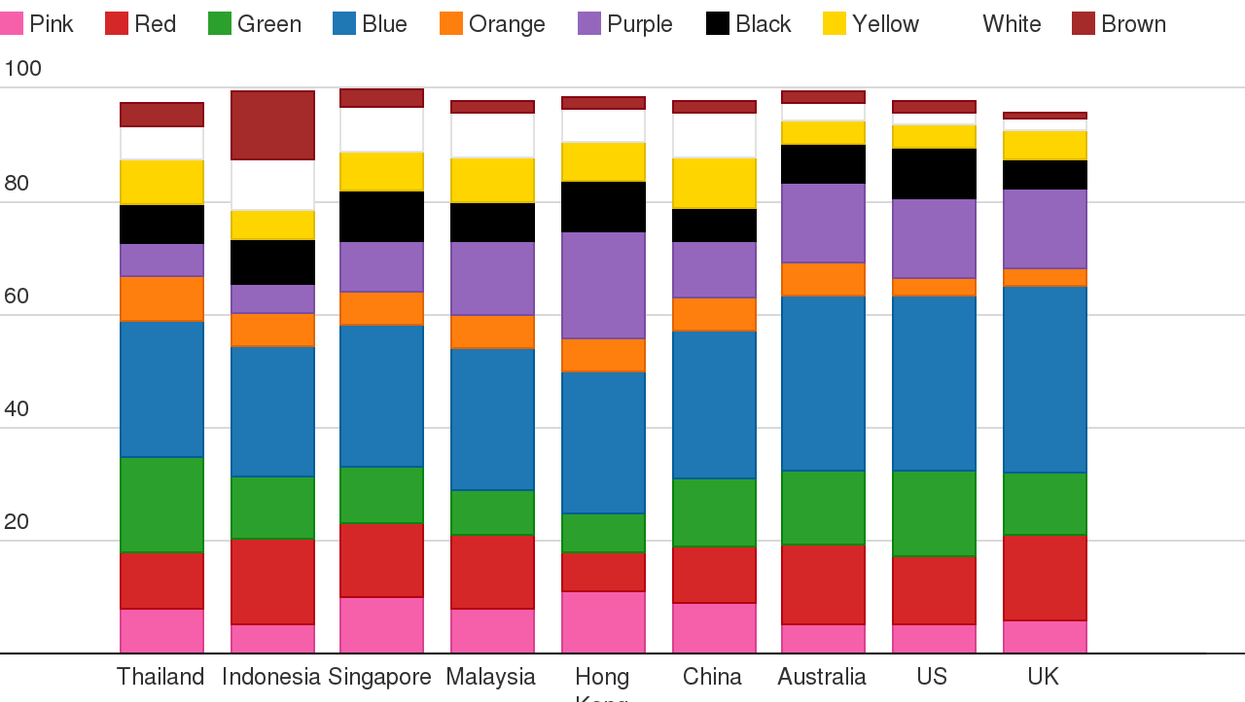 Blue is the colour, apparently.
A survey of ten countries across four continents reveals that blue is overwhelmingly the world's favourite colour.
Research by YouGov found that even in China, where red is a traditional symbol of good luck and the ruling Communist Party, blue was by far the most popular choice.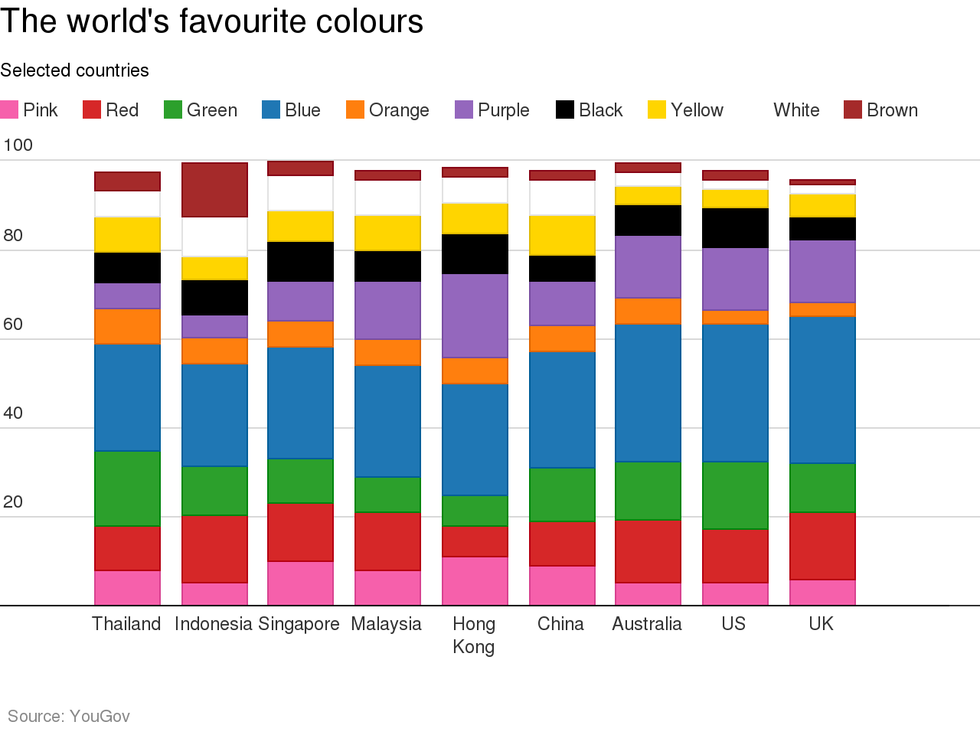 While far from a complete picture, it's interesting to look at the world's second most-liked colours, as well as it's least favourite.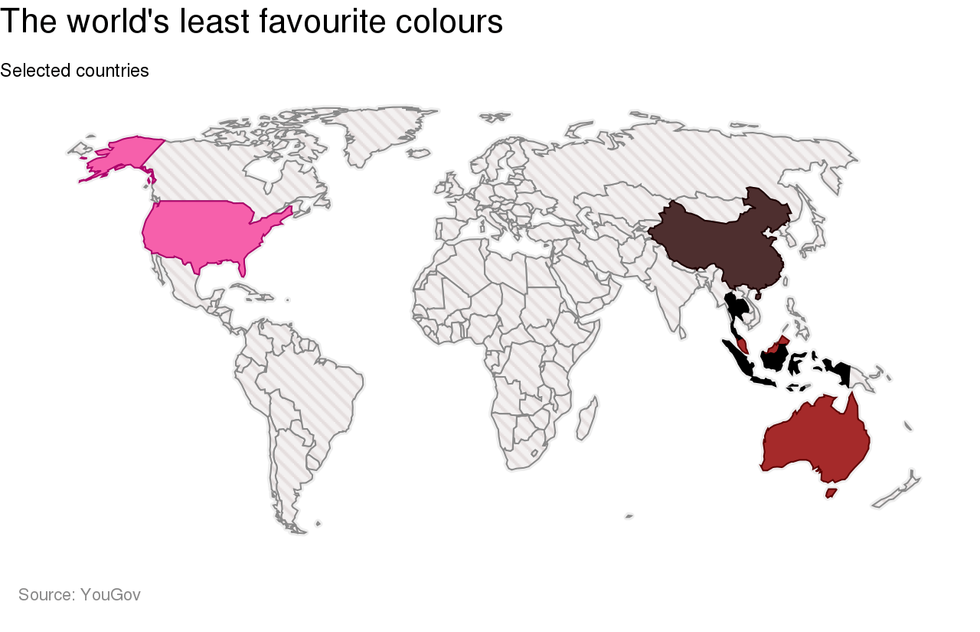 Note 1: Data was not collected on the UK's least favourite colour
Note 2: China was split equally between brown and black as its least favourite colour
Note 3: Australia and Malaysia were split equally between red and purple as their second most-liked colours
Note 4: The full results of the US and UK surveys are here and here. Asia Pacific data is not currently available online
Note 5: That is all the notes for now