Tom Marshall / Photografix
These incredible colourised photos show the devastating damage done to the United Kingdom in the First World War by Germany's Zeppelins.
Despite Hitler's Blitz being the most well-known instance of Germany threatening Britain from above, it's not the first time it happened.
Germany bombed Britain during the First World War with Zeppelins, which began in 1915, and continued until 1918.
During that time, around 50 bombing raids were carried out on the United Kingdom, which killed 557 people, and injured about 1,538 more.
These newly released colourised images show the destruction that was caused by successful Zeppelin raids, and First World War soldiers searching for survivors in the wreckage.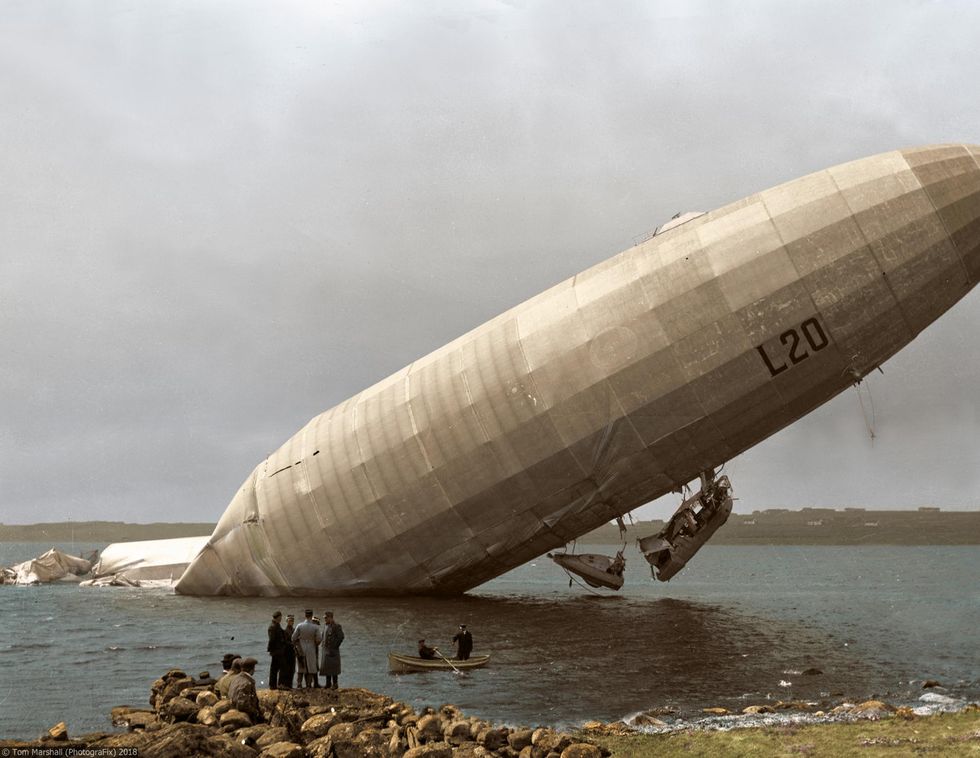 Picture: A Zeppelin crashing off the coast of Norway (Tom Marshall / Photografix )
Picture: A family are pictured holding a fragment of a bomb after a zeppelin raid, surrounded by bricks and wreckage left by the raid (Tom Marshall / Photografix )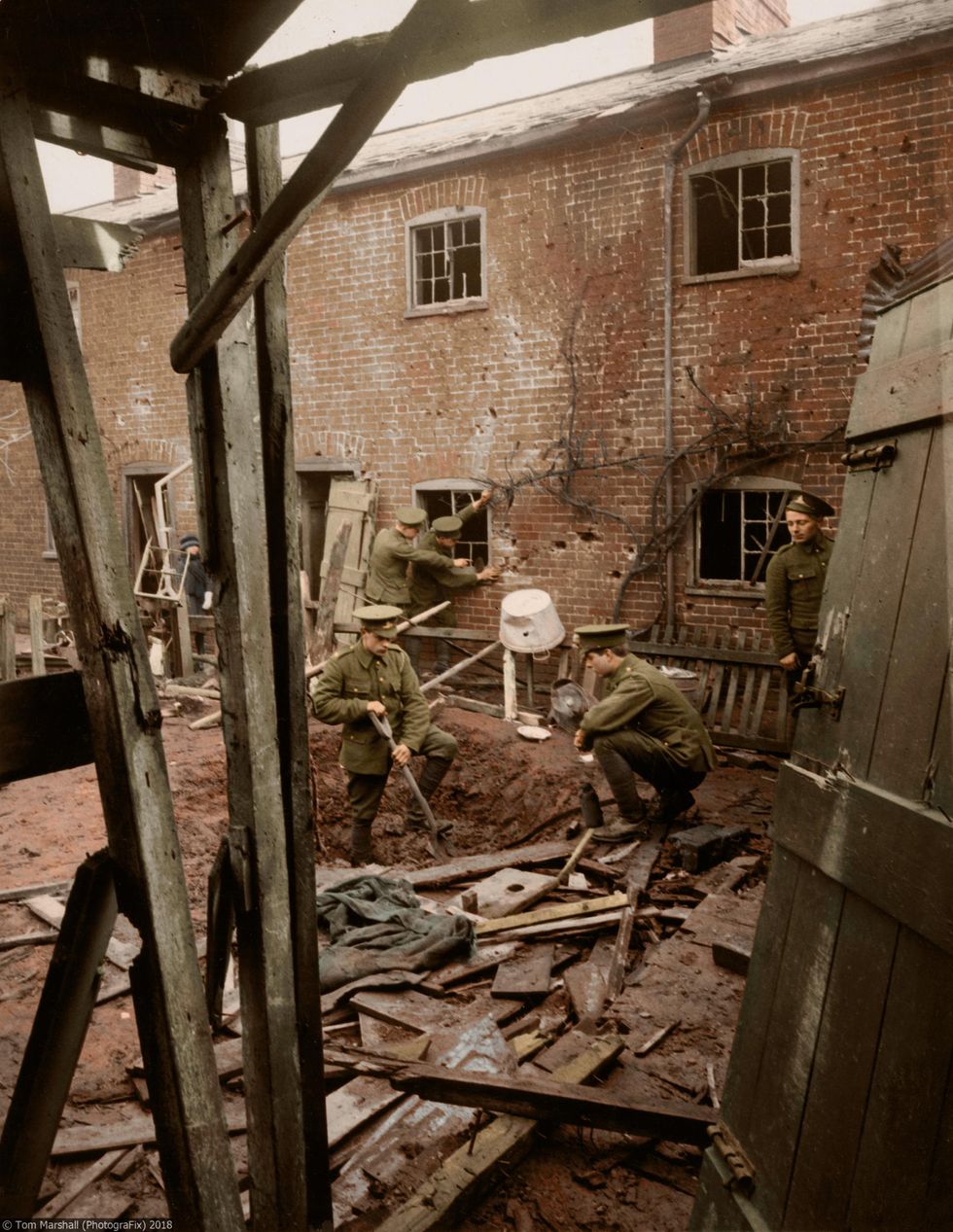 Picture: First World War soldiers were often required to help with the clean up operation at home, as well as completing their duties on the Front Line. In this image, soldiers are seen digging with shovels around a bomb crater, and clearing through rubble, in order to make sure a bomb site is safe for residents. (Tom Marshall / Photografix )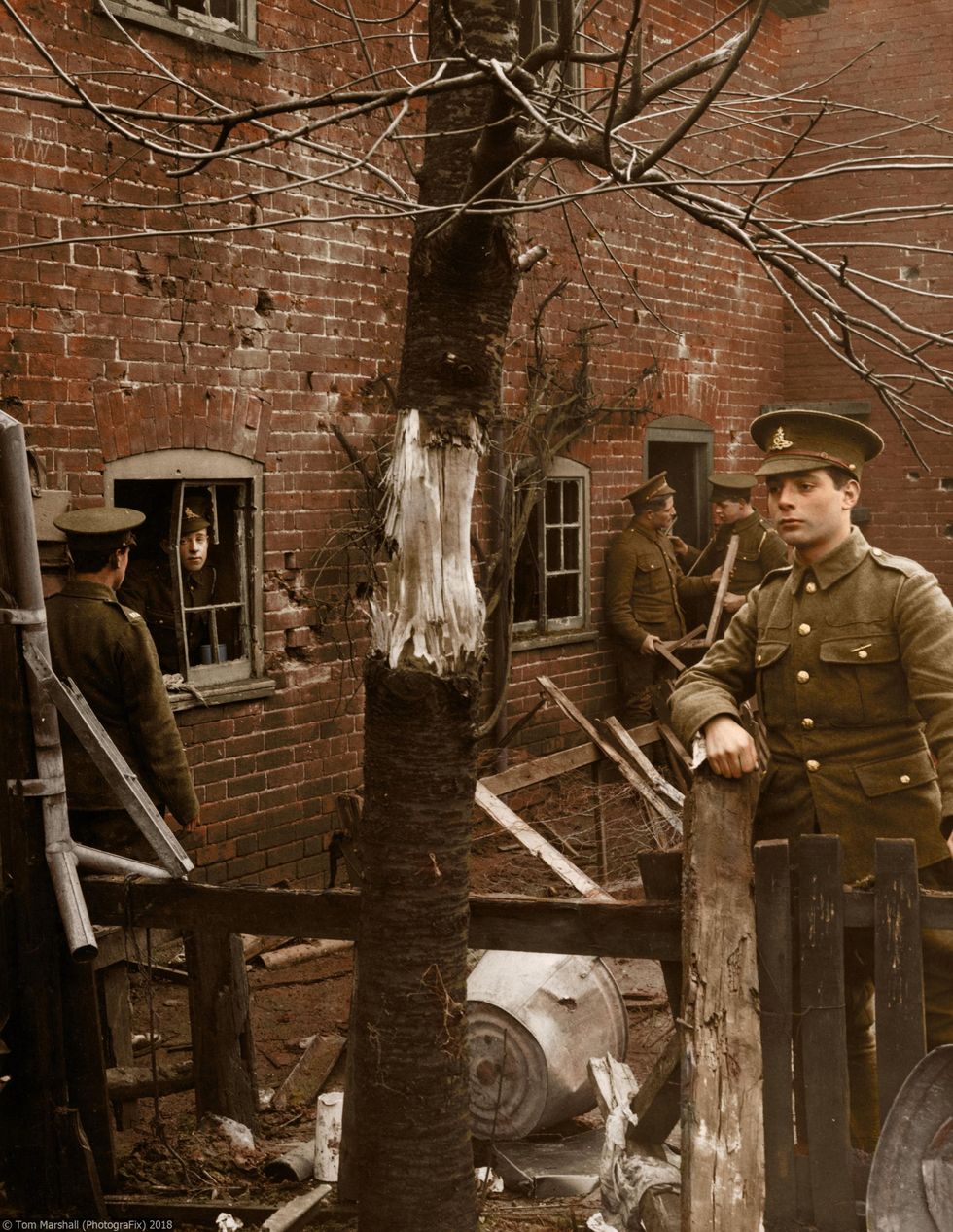 Picture: This photograph shows the aftermath of a Zeppelin raid, which has partially stripped the bark off a tree and blown out windows in a building. First World War soldiers are seen inspecting the area in the aftermath of the blast. (Tom Marshall / Photografix )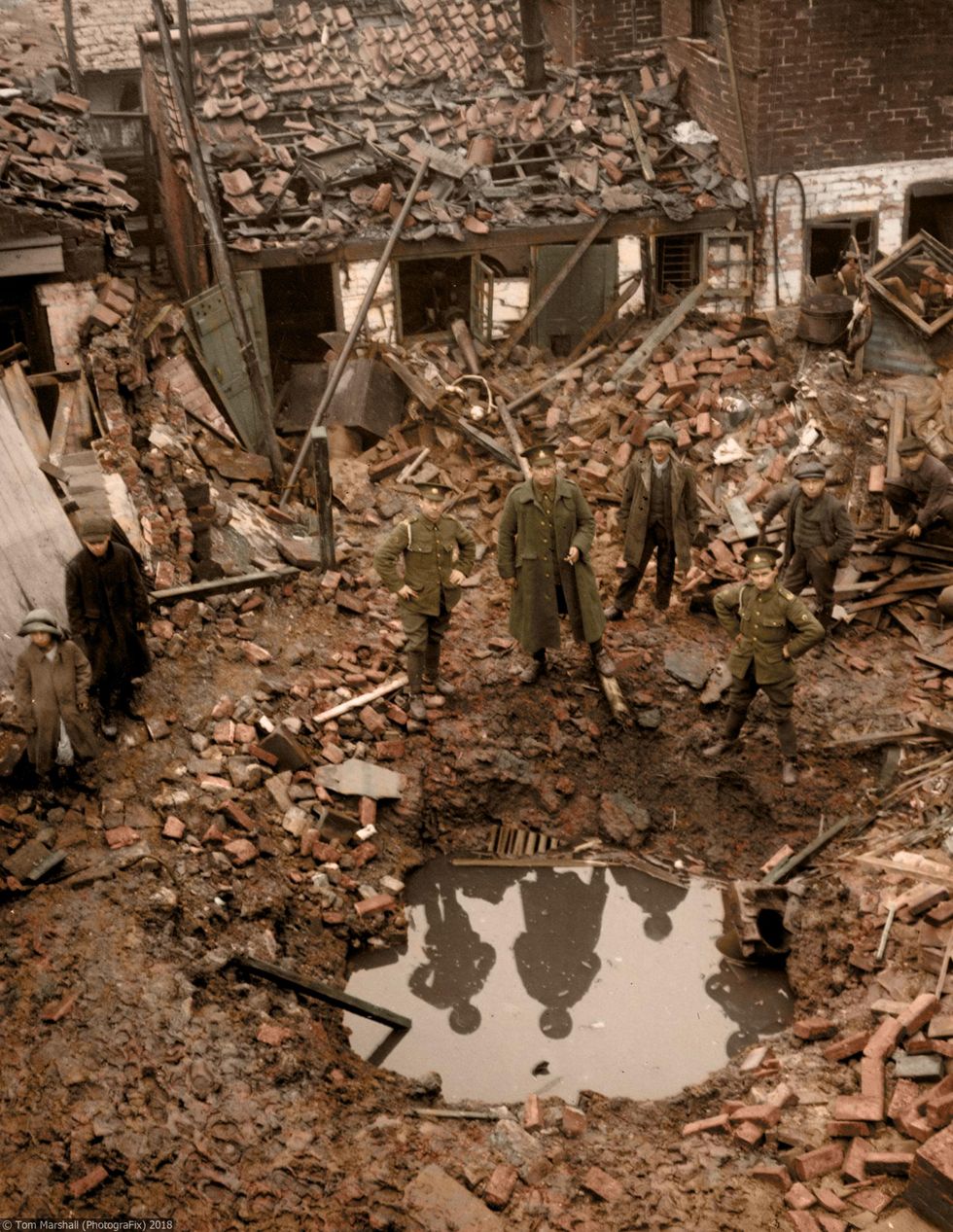 Picture: The extent of the devastation caused by Zeppelin bombs could be extreme. Here, First World War soldiers and civilians are seen crowding around a crater in England. (Tom Marshall / Photografix )