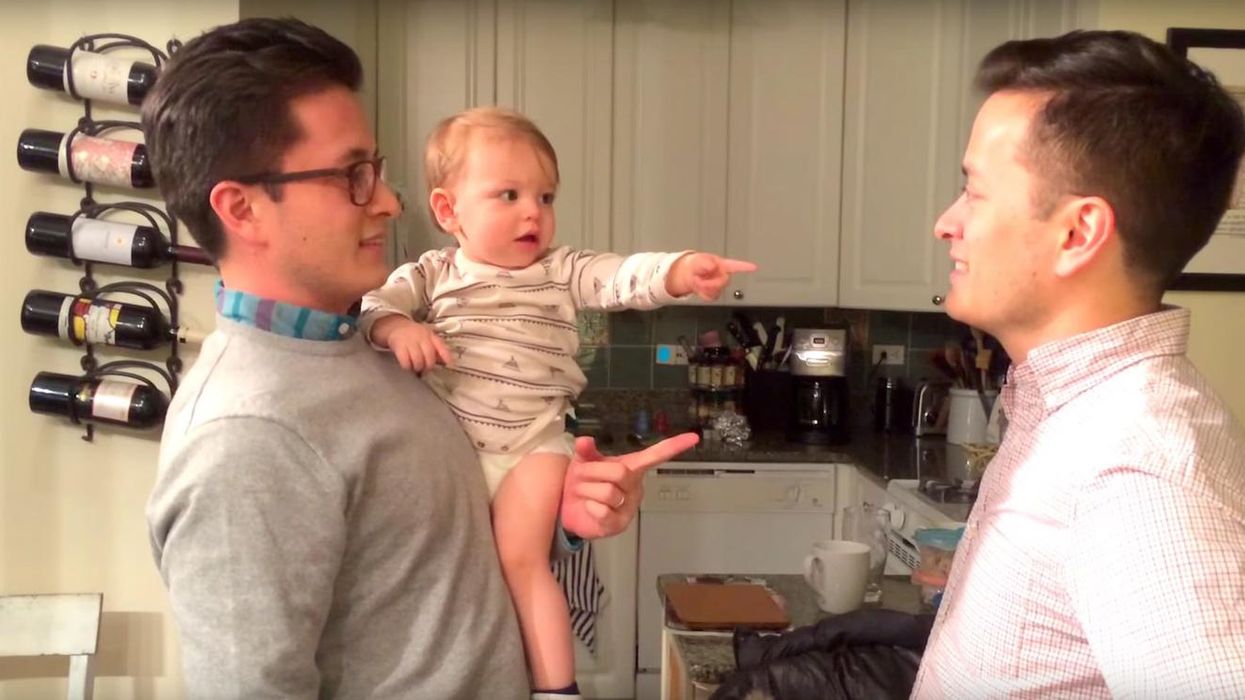 Stephen Ratpojanakul, and his wife Caroll, are from New York. They both have twin siblings and they have a 16-month-old son called Reed.
Last week, Stephen's twin brother Michael and his wife babysat Reed at their flat, and when Stephen and Carroll returned, poor Reed couldn't tell which one was his father.
Reed kept calling out for his father, Stephen (in the grey jumper), saying:
Dada!
..but he couldn't tell the difference between Stephen and Michael.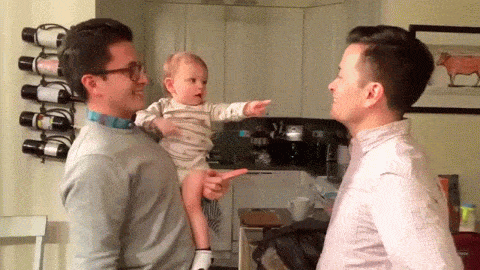 Stephen told BuzzFeed:
Reed isn't used to me wearing glasses, and in his confusion he kept reaching back and forth between me and Michael.
And what an adorable confusion it is:
Best of luck to Reed for when Caroll's sister babysits.
Watch the full video, below: