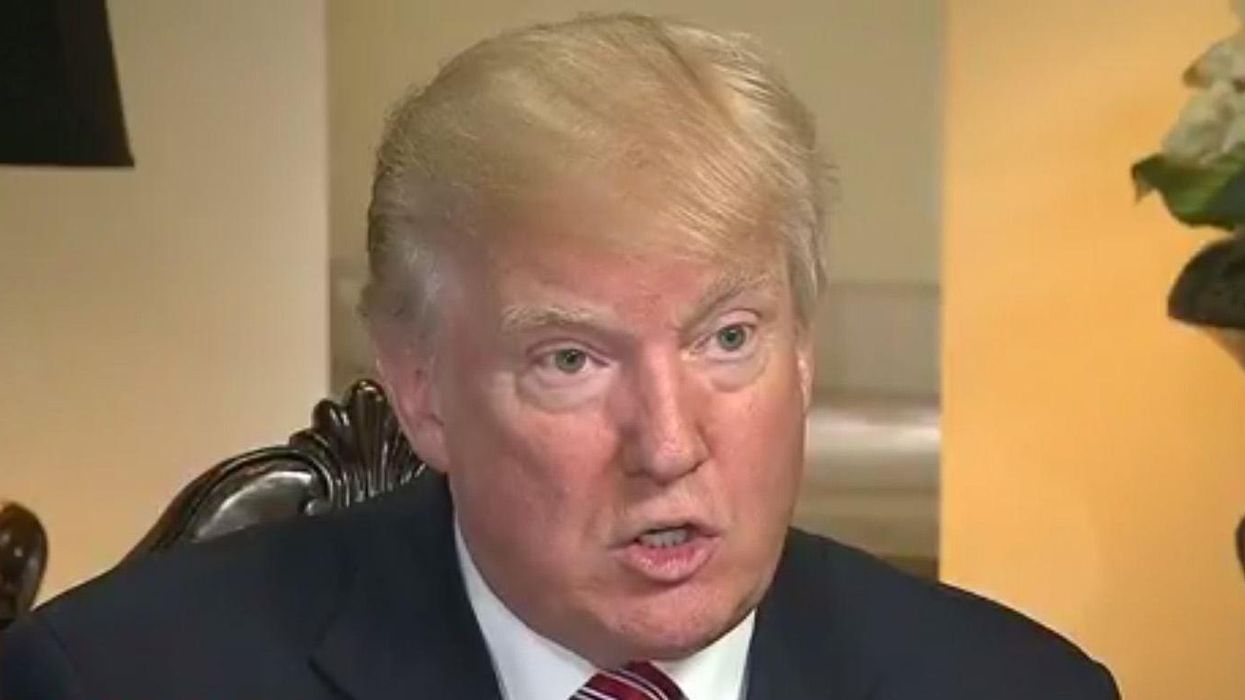 In an interview on Friday with CNN, Donald Trump increased his attacks on the judge presiding over civil lawsuits against Trump University.
US District Judge Gonzalo Curiel was presiding over a pair of cases in which it is alleged Trump University led them to believe they would be trained in Trump's real-estate strategies in exchange for tens of thousands of dollars, in what plaintiffs claim amounted to a scam.
Judge Curiel has issued pre-trial rulings against Trump.
Trump denies the allegations, saying the students got their money's worth and others have praised the course.
The Republican presumptive nominee has insisted that he should have won the case already and would have done so if it weren't for the fact that the judge involved, an American citizen from Indiana, was Latino.
During the interview with CNN he repeated these assertions with vigour:
I think that's why he's doing it.

He's of Mexican heritage.
Jake Tapper attempted 16 times, in the space of just two and a half minutes, to ask Trump why he thought it was appropriate to bring the judge's race into a criticism of his ability to perform his impartial civil service.
Trump meanwhile, talked over him, deflected and repeated that he had been treated very unfairly by the judge, alongside other answers such as:
I'm building a wall, okay. I'm building a wall. I am going to do very well with the Hispanics, the Mexicans.
Trump's complete failure to answer to this line of questioning provided an embarrassing few minutes of footage for the Republican candidate, as well as a go-to guide for future interviewers for how to deal with his deflecting, poorly-constructed answers:
As commentators have noted, this refusal to accept attempts to change the subject should be a tenet of interviewing, but has been absent from most encounters with Trump on major news networks recently.
Perhaps it's why it's getting such attention on social networks and perhaps other broadcasters should take note.
Like the sycophants at Fox News