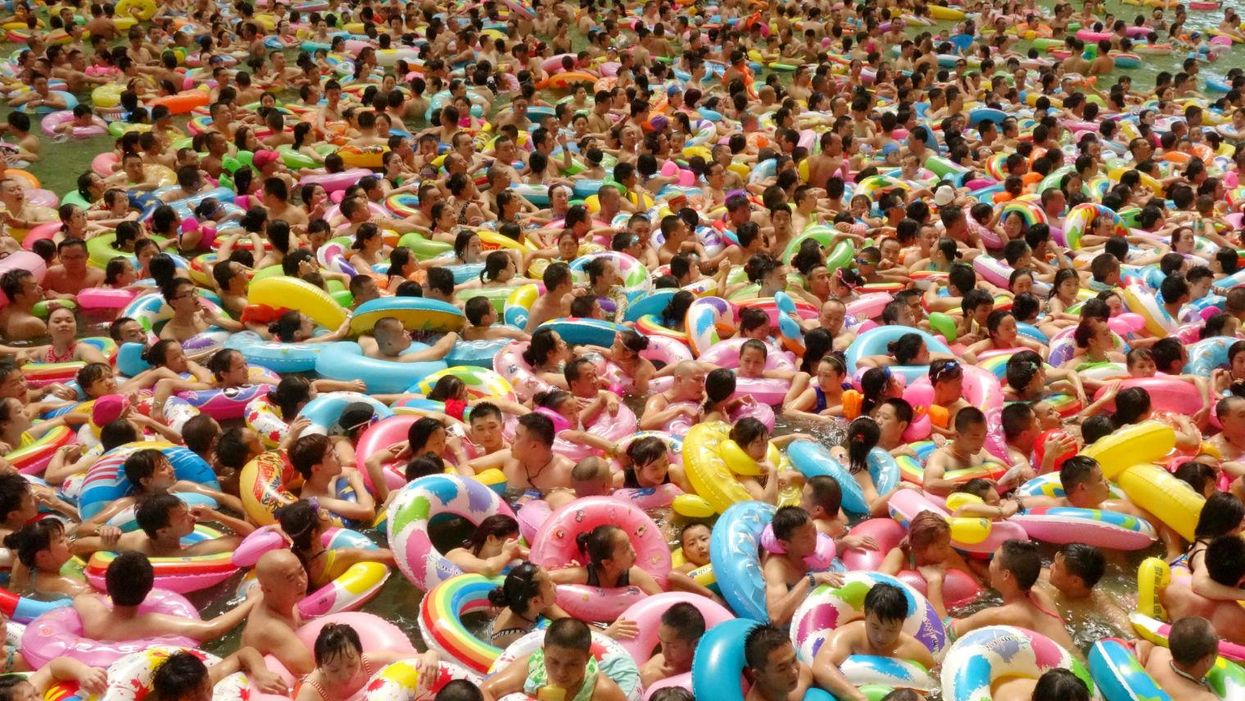 Suining, China, provides mortal humans with a first glimpse of hell.
A tourist resort in the city attracts the world's attention every summer as thousands of people try to use the pool to cool off. Sichuan province regularly receives a temperature alert during the summer months. In 2016, August temperatures have reached as high as 40°C.
The latest heatwave has been brutal, to the extent that in most photos of the pool you can barely see the water beneath, despite the fact it measures 30,000 square feet. 10,000 people can be accommodated in the pool at any time (sounds delightful), and the resort has over a million visitors each year.
The pool itself is known as 'China's dead sea', because of the salt water used to fill the pool like it's Middle Eastern namesake. The salt and other minerals are from the surrounding Sichuan region.
As you'd expect, there is a rule against diving.
Even a 'people person' would find this horrible.