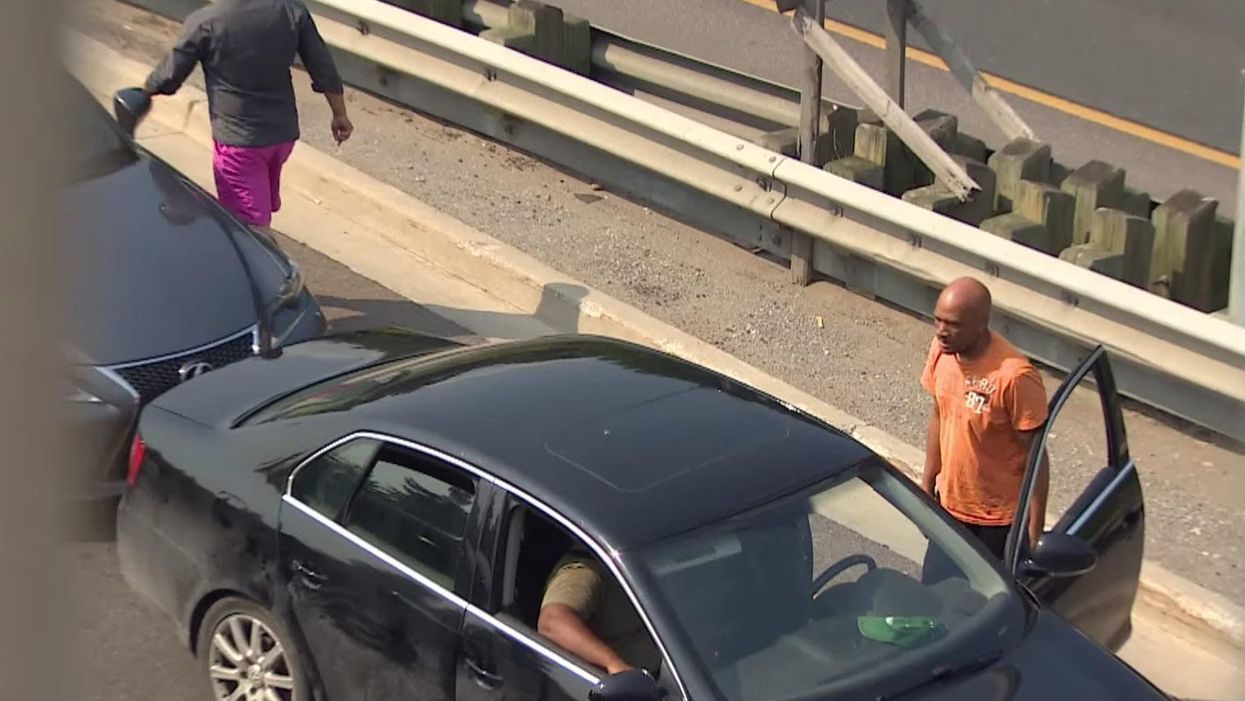 A road rage incident was caught on camera in Canada - and it is possibly the most charming out-of-car confrontation ever.
Constable Graham Williamson of Ontario Police was being interviewed by CBC about a fatal collision on Black Creek Drive in Toronto on a nearby overpass when the incident occurred.
Interviewer Neil Herland was forced to stop and point out:
There's a road-rage incident, just right there.
Constable Williamson immediately shouted at the men involved to set aside the incident and get in the cars:
Hey! Get back in the car! Grow up!

Both of you grow up! Come on boys! Move it!
After his words, the two men involved do exactly that. No punches, no physicality, nothing.
Constable Williamson, showing how it's done.
To watch the full video, see below.
More:Spongebob and Mickey Mouse in bizarre Russian road rage brawl