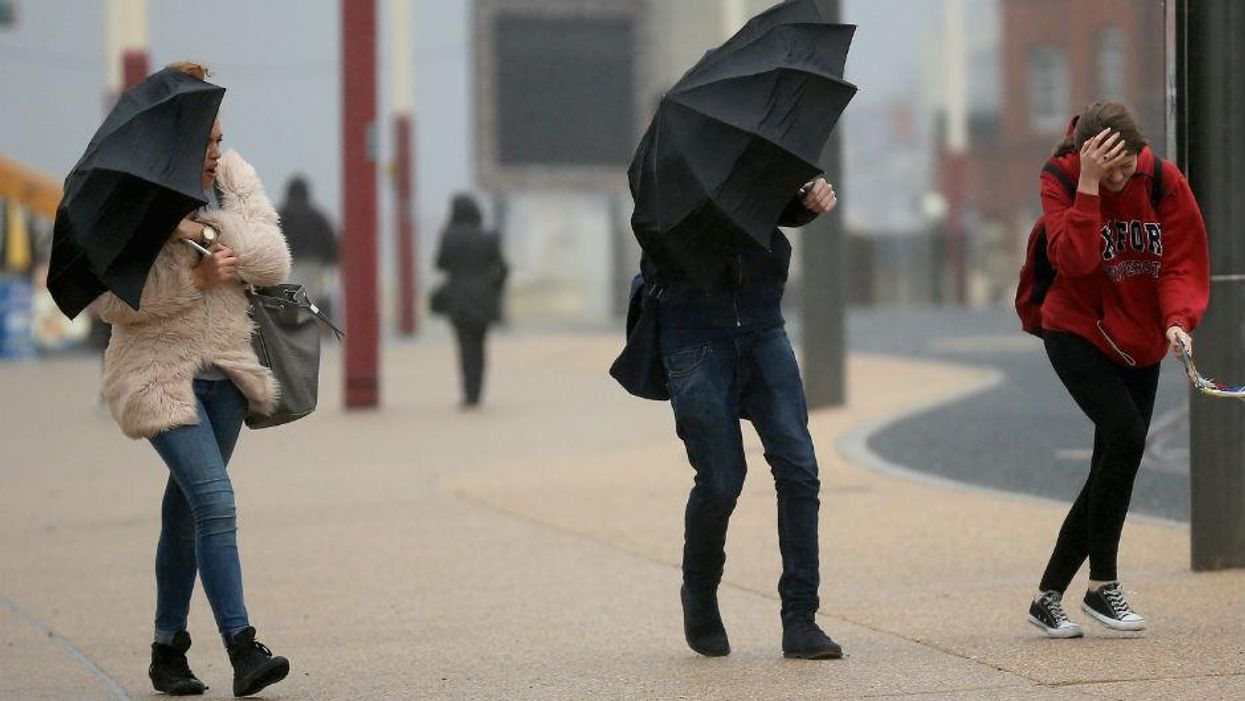 The remnants of Hurricane Gonzalo have reached the British Isles bringing more wind and rain than is usual to this windy and rainy nation.
A fortnight's worth of worth of rain is expected to fall within the space of eight hours, while gusts of up to 80mph (128kmph) are expected to be recorded in parts of northern Scotland.
Although now downgraded from hurricane strength, the storm has caused damage with flights delayed at Heathrow Airport and roads affected across the country.
Hurricanes, or tropical cyclones, are low pressure systems which derive their energy through evaporation from the large bodies of warm water where they form.
Gonzalo began life in the Caribbean, damaging islands such as Saint Martin and Bermuda before making its way across the Atlantic.
The Met Office has released a yellow "wind warning" lasting until 8pm on Tuesday - warning people to be aware of travel disruptions and damage to trees.