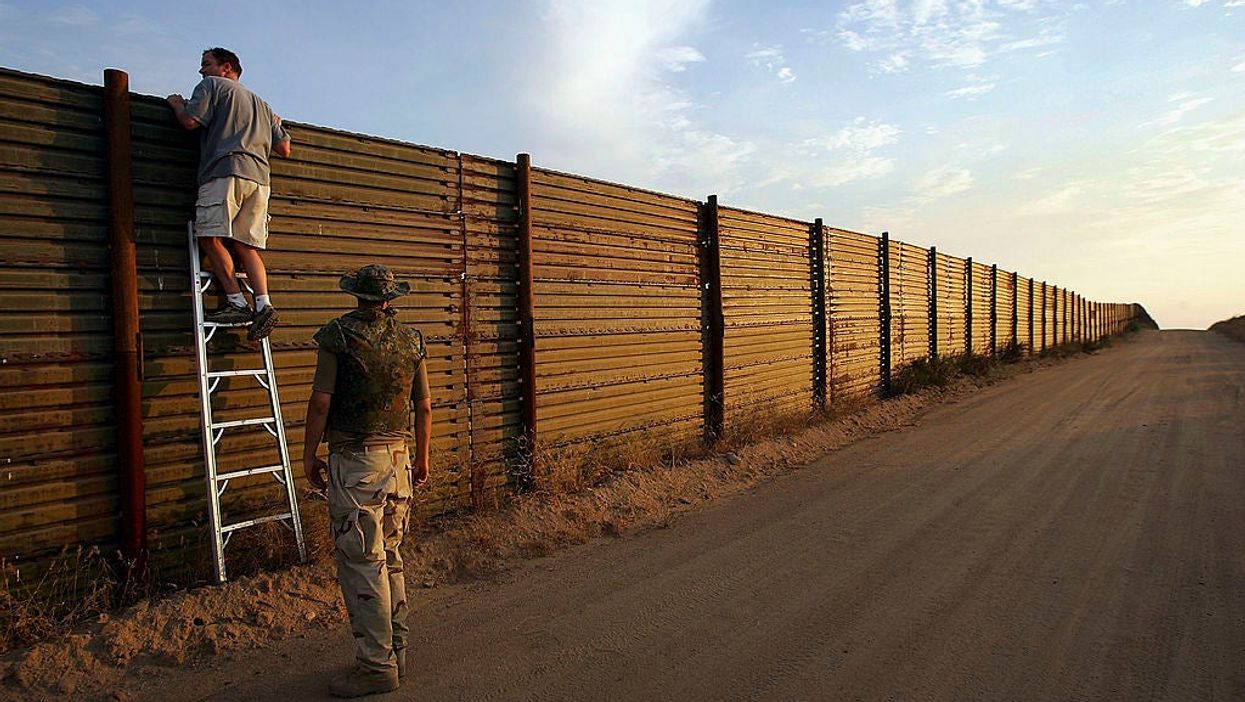 David McNew/Getty Images
The proposed border wall between Mexico and the United States is possibly Donald Trump's most well known policy. And now a Mexican company is bidding to build it.
Capitalism baby!
Grupo Cementos de Chihuahua (GCC) is a cement maker which has offered its services to the president-elect, to help him erect a wall along the 3,200 km border America shares with Mexico.
According to Reuters, the company's CEO, Enrique Escalante, said in an interview:
We can't be choosy...We're an important producer in that area and we have to respect our clients on both sides of the border.
GCC is one of Mexico's largest construction material companies, and generates 70 per cent of its sales in the US.
Three of GCC's plants are based north of the border.
While this is a business reality, some are wondering if there's not a new motivation for the wall.
Previously the Mexican government reviled Trump's wall policy, and his candidacy.
The president Enrique Peña Nieto publicly balked at the idea his country would be paying for the wall.
Why might they now want the wall? What has changed?
Trump won.
Mexicans starting to build that wall to keep Americans out https://t.co/ZGQuaenZB3

— Martyn Hobbins 🕷️ 3.5% #FBPE #FBPA (@Martyn Hobbins 🕷️ 3.5% #FBPE #FBPA) 1479654410
Plot Twist: Mexico builds a wall to keep Americans fleeing Trump out.

— Rainbow Brite (@Rainbow Brite) 1479521560
Of course, now it's to keep Trump's America out.