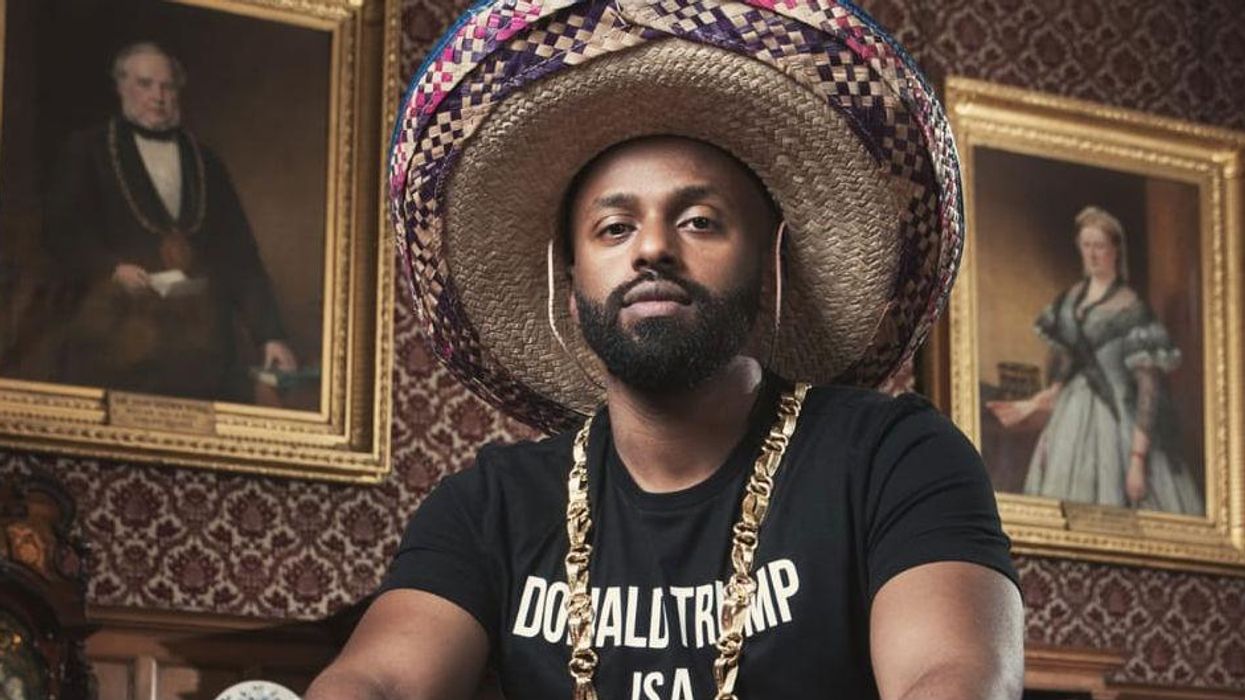 Chris Saunders
Donald Trump is banned from Sheffield, says the city's Muslim lord mayor.
In advance of the US president's state visit to the UK, lord mayor of Sheffield Magid Magid has had enough of the US president and wants let him know he's not welcome.
In a tweet that reads very much like a decree, he writes:
I Magid Magid, lord mayor & first citizen of this city hereby declare that not only is Donald J Trump a WASTEMAN, but he is also henceforth banned from the great city of Sheffield!
He also declared 13 July - the date of Trump's visit - to be Mexico Solidarity Day.
The mayor entered a council session with his mayoral chains, dressed in a sombrero "in solidarity with Mexicans, other Latinas and all people suffering at the hands of the Trump regime".
To top the look off, he wore a t-shirt that read 'Donald Trump is a wasteman' and, during a break in the council session, invited members of Sheffield's Mexican community to perform a traditional Mexican dance.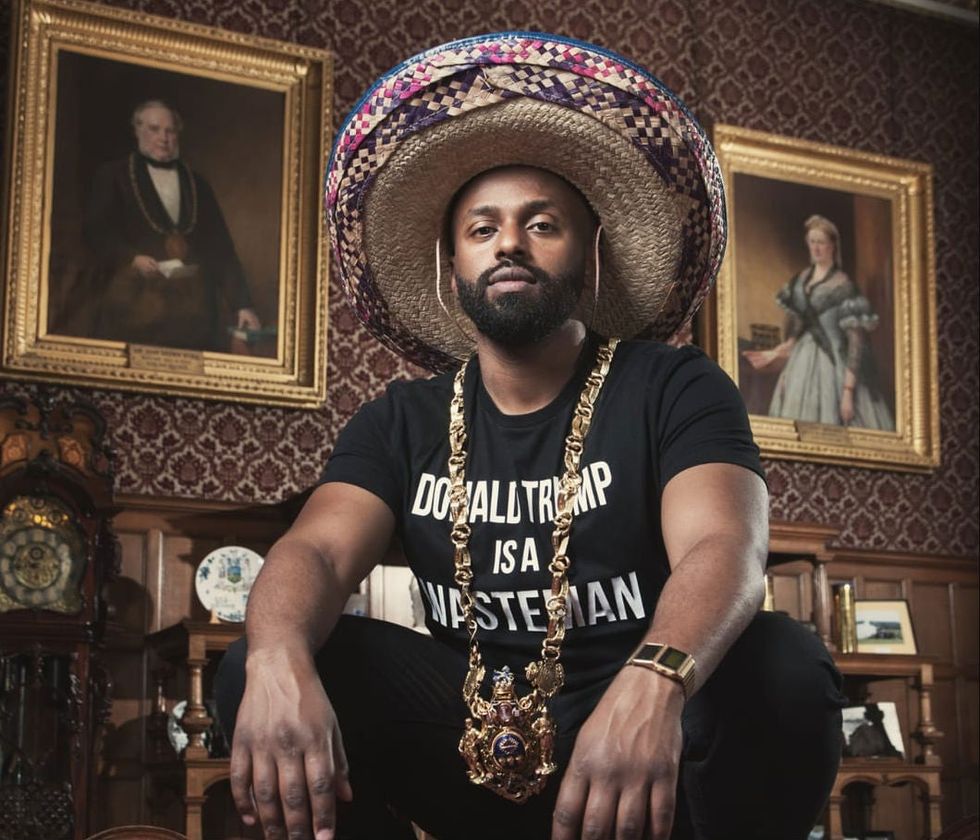 Lord Mayor Magid (Picture: Chris Saunders)
I Magid Magid, Lord Mayor & first citizen of this city hereby declare that not only is Donald J Trump (… https://t.co/f1iGC3188H

— 🚀MΛG!D (@🚀MΛG!D) 1530709288
This is why he's banning the leader of the US from entering his city:
For issuing is ridiculous, racist 'Muslim ban'

For stupidly withdrawing from the Paris Climate Agreement

Fore mindlessly moving the US Embassy to Jerusalem

For enforcing the imprisonment of children at borders

For defending the violence and actions of white supremacists
Photo Credit: @snappersaunders

— 🚀MΛG!D (@🚀MΛG!D) 1530709494
Magid tells indy100:
The support has been incredible, not only from the fantastic people in Sheffield but from many other countries.
The lord mayor adds:
In this current climate of politics where fear and hate is widespread, the last thing we need is a world leader like Donald J Trump being a spurting cesspit of hate, stoking divisions between communities while scapegoating minorities.

I am proud to be the lord mayor of a city where there is an amazingly culture of diversity. Where we don't tolerate racism and xenophobia; where we not only celebrate all our differences but also unite on the things we have in common.

We need now more than ever to come together in spite of our differences and empower everyone in our society and collectively work towards building a future where love and tolerance prevail, and where everybody belongs.
The 28-year-old mayor made headlines last month after becoming the city's youngest ever lord mayor and the first Green Party lord mayor. His inaugural photograph went viral across the world.
Magid further made headlines after receiving abuse online and in the press for refusing to toast to the Queen and for being a black, Muslim immigrant.