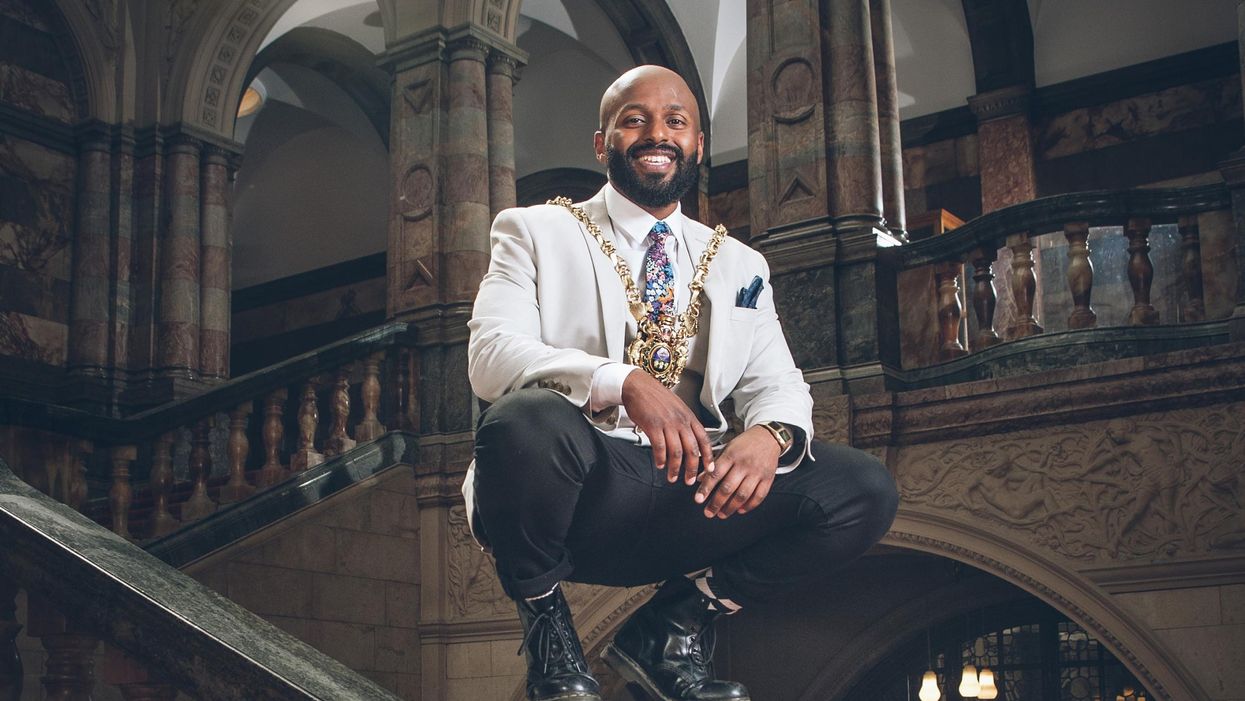 Photos Chris Saunders
There's a new lord mayor in town. Well, in Sheffield, anyway.
If you switched off reading that first sentence, it might be because you're expecting him to be another old white guy. You know, like pretty much every other lord mayor.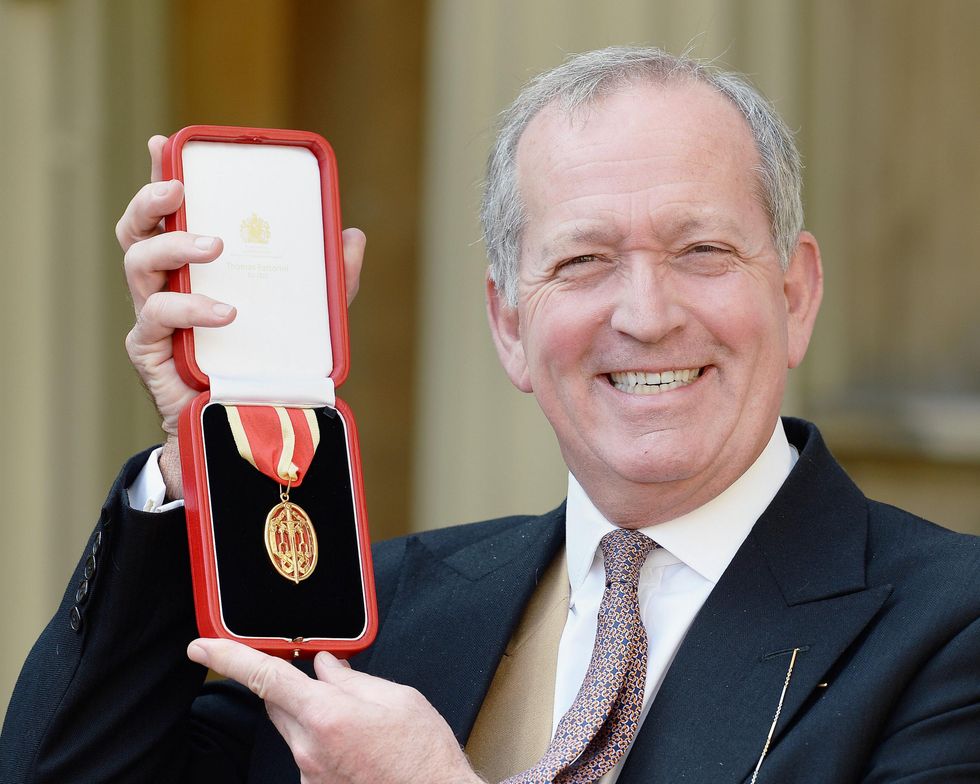 Former Lord Mayor of London, Alan Yarrow, with his his insignia of knighthood medal 
But Magid Magid is here to defy all your expectations.
While wearing Dr Martens and perching on the end of bannister in Sheffield City Hall. That's how you make an entrance.
Here's the photo in its full glory: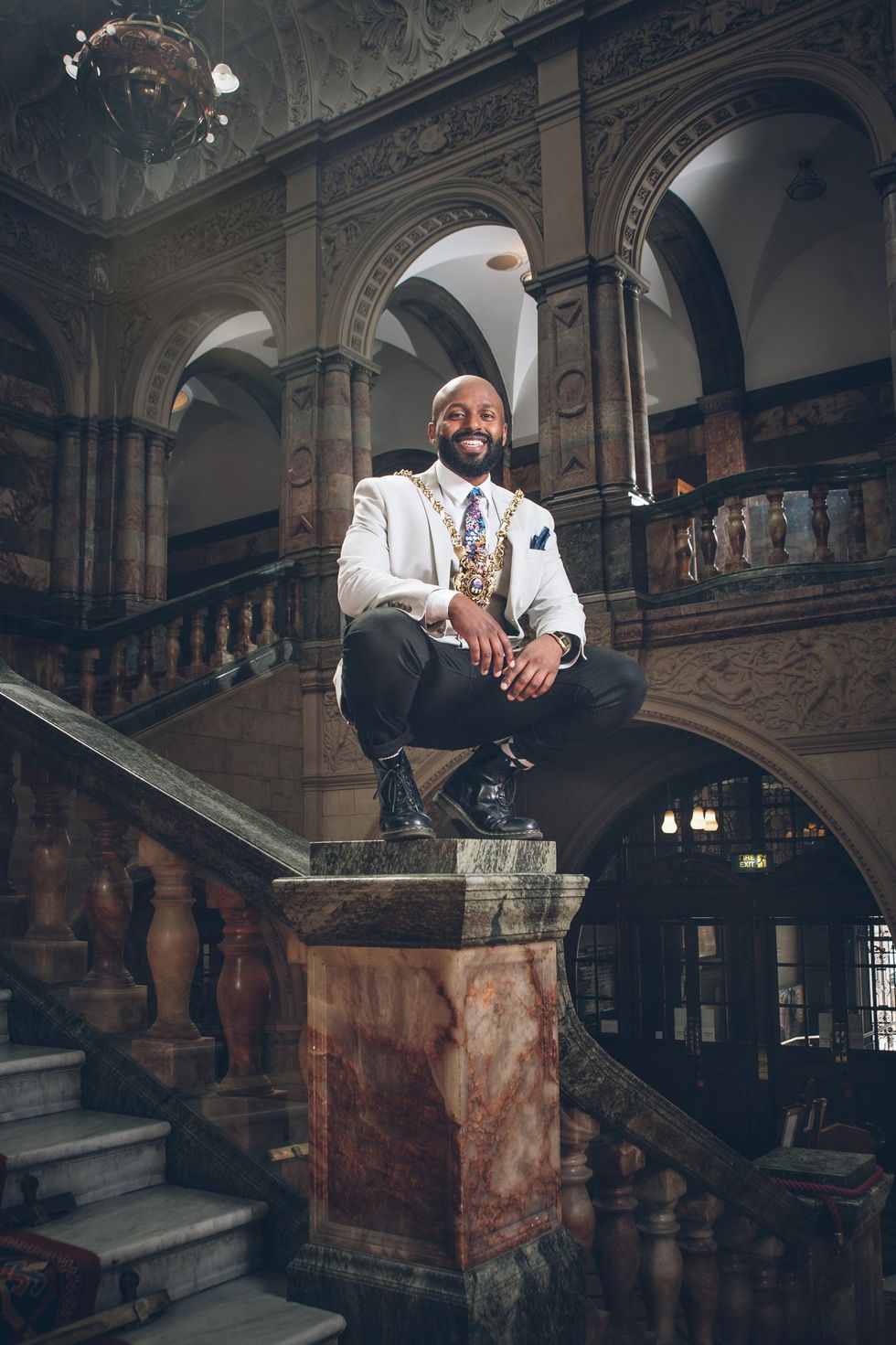 Chris Saunders
Firmly doing away with tradition, the 28-year-old has just become Sheffield's youngest Lord Mayor - and the first Green Party councillor to hold office.
Born in Somalia and raised in Sheffield, Magid came to the city at the age of five after spending six months in a refugee camp in Ethiopia.
On his eye-catching first photo as Lord Mayor, Magid told BuzzFeed:
I guess it's not your average photo for a lord mayor but I thought it represented me well enough.

Firstly, it was a massive health and safety hazard as it was a big drop. But I was first standing on it as I thought it would make an interesting shot.
The photo went viral and pretty much the entire internet loved it. His mum didn't get why he posed like that though, he told the publication.
Kim Kardashian, this is how you break the internet.
Magid said in a statement:
Me and my family moved to Sheffield from Somalia when I was five years old to look for a better life and it was this great city I call home that welcomed me and many others like me.

But I am not arrogant enough to think that I made it here all by myself.
The shrugging off of tradition continued in earnest.
Magid picked the Imperial March from Star Wars followed by the Superman theme tune to play welcome the audience at the town hall in an event to celebrate the new lord mayor.
More: Black comedian demands free Starbucks, calls it 'black privilege'