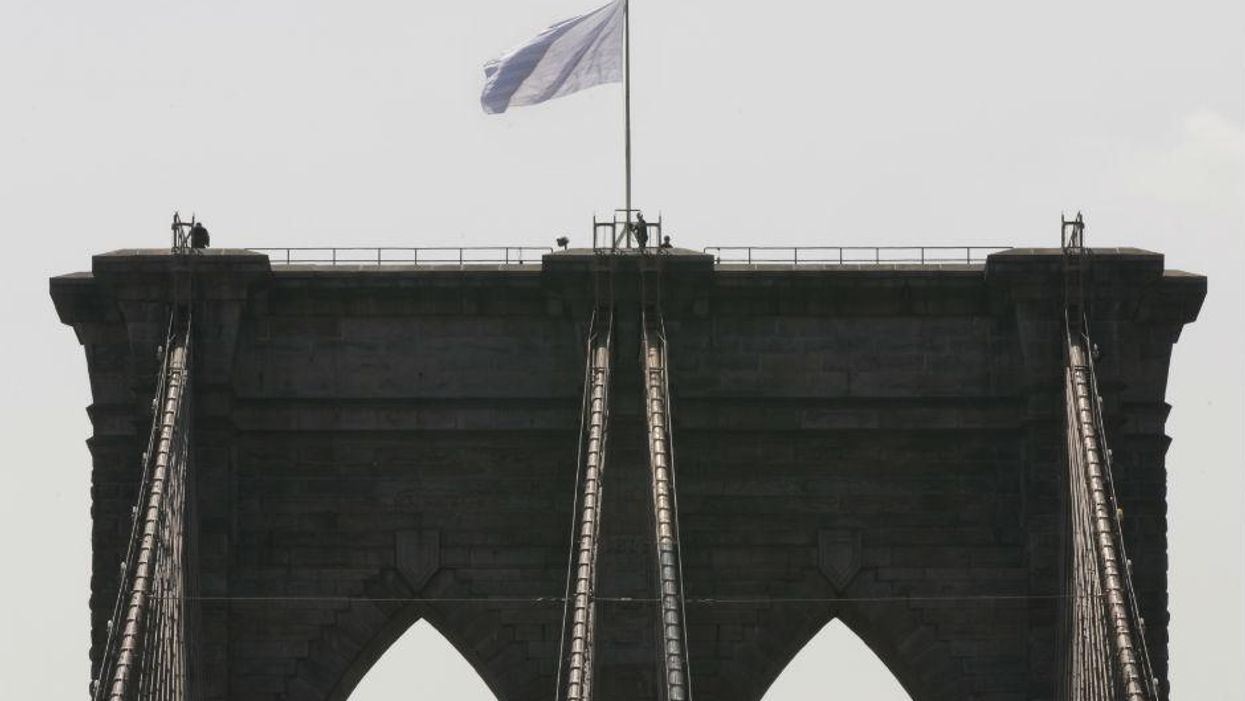 New Yorkers have been stumped by the appearance of two white flags that appeared yesterday on top of the city's iconic Brooklyn Bridge.
The bridge usually boasts two American flags but at 3.30am on Monday morning they were replaced with what appeared to be two replicas of the Stars and Stripes which have been bleached white.
As yet, NYPD officers and intelligence detectives have no idea who put the flags there or what they are supposed to represent - they have, however, found some clues.
Police officers remove white flags from Brooklyn Bridge yesterday (Picture: ABC News)
Five men were spotted on CCTV footage on the evening the flags were changed and giant aluminium oven dishes were found covering security lights.
So was it art? Was it a protest? Was it a PR stunt? Nobody seems to know at the moment.
What the police are sure of is that the perpetrators must have had some training in either construction or climbing - they do not believe, however, that the stunt was a terrorist act.