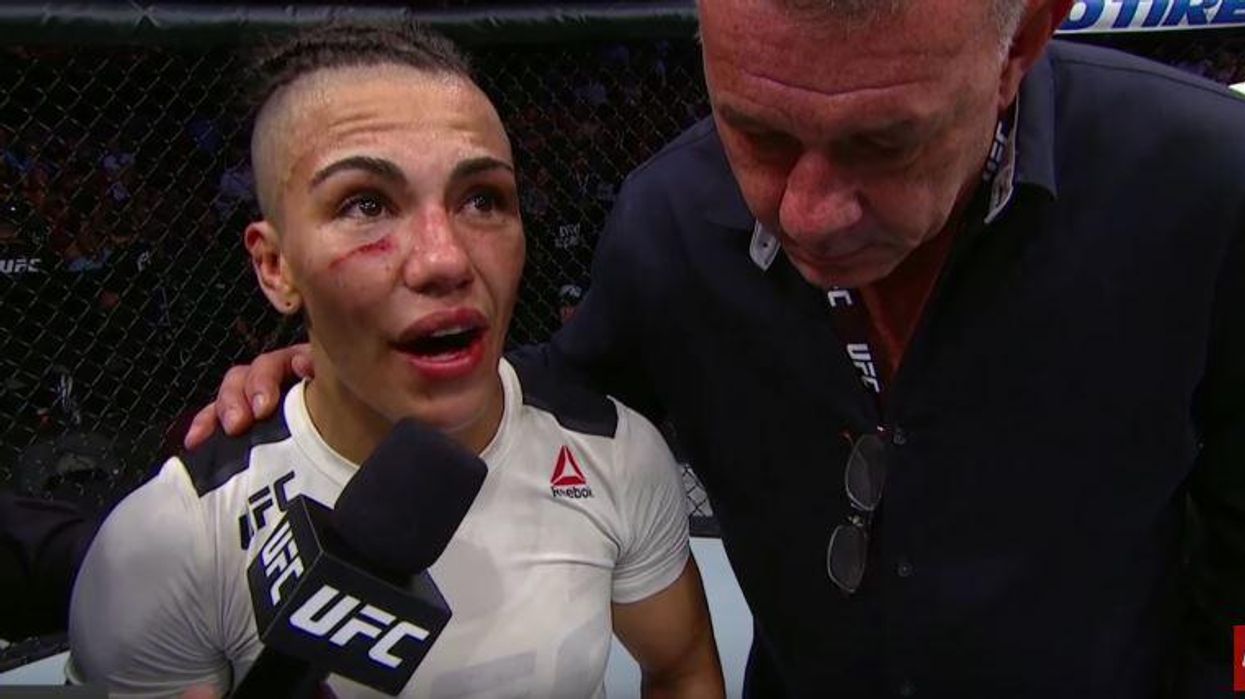 UFC - Ultimate Fighting Championship/YouTube
That feeling when your lover just floors you.
On Saturday, Jessica Andrade, an Ultimate Fighting Champion competitor finished trying to deck someone, then turned to her long term girlfriend and popped the question.
Andrade finished a five-round fight with current champion Joanna Jędrzejczyk in the co-main event of UFC 211, Dallas.
Although she was defeated, commentators praised her skill and commitment.
The 25-year-old used the post-fight in-cage interview with Joe Rogan to ask her girlfriend Fernanda to marry her.
Today, I'd like to make a special request to my girlfriend, Fernanda, who is here, I want to take her in marriage.
The words were translated from Andrade's native tongue Portuguese (Andrade is Brazillian).
Fernanda said yes!
Andrade's translator, who was ahead of the non-Portuguese speakers watching, had this small smile when he heard the proposal.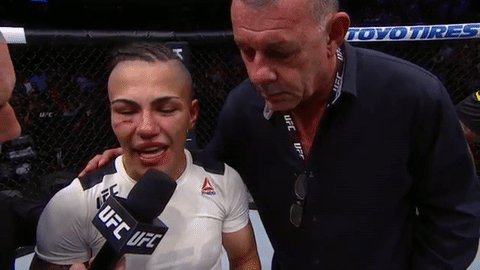 Andrade is one of a few openly gay UFC fighters working today.
She pledged to return to compete for the strawweight title.
Here's the happy couple:
HT New Now Next